Check Out The 'Entourage' Movie Trailer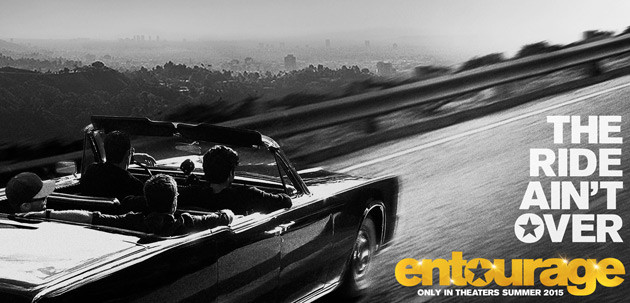 It's been three years since HBO's hit series Entourage wrapped, and we've been going through some serious withdrawal. But fear not, because the boys are coming back for one last encore, and this time they're coming to a theater near you next summer!
"Oh Yeah!"
That's right, Vince, E, Turtle, Drama and Ari will be hitting the big screen in a feature-length movie, and based on this early Christmas present that Warner Bros. gave us, it looks like we're in for essentially a supersized episode of Entourage, complete with hot girls, fancy cars, partying on yachts, and Ari flipping the fuck out on everyone. Sounds awesome!
And it wouldn't be Entourage without some great cameos. We won't spoil the surprises for you, just watch the trailer and see for yourself!
Entourage opens in theaters on June 5th!