Entourage's Kevin Connolly Pours Pint in Dublin at Guinness Storehouse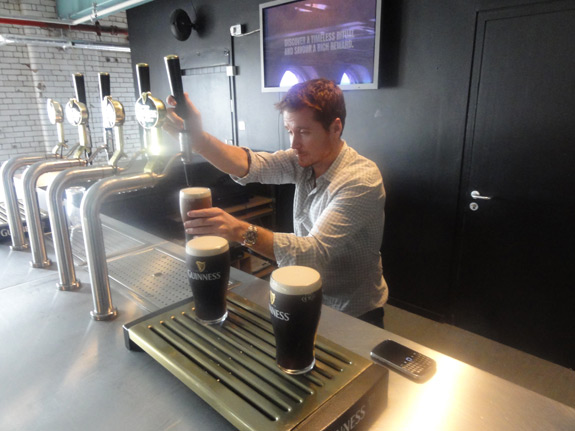 What's an actor to do on a pit-stop in Ireland? The obvious — Have a pint of the famous Guinness Stout in its homeland!
Kevin Connolly visited Dublin's most popular tourist destination while visiting, the Guinness Storehouse. While there, the former Entourage star took a stab at pouring the perfect pint of Guinness Draught. The actor completed the two-part pour, timing the 119.5 seconds needed to complete a perfectly poured pint of Guinness.
There's no question he has a bit o' Irish in him.