The Celebrity Apprentice 5 Cast Revealed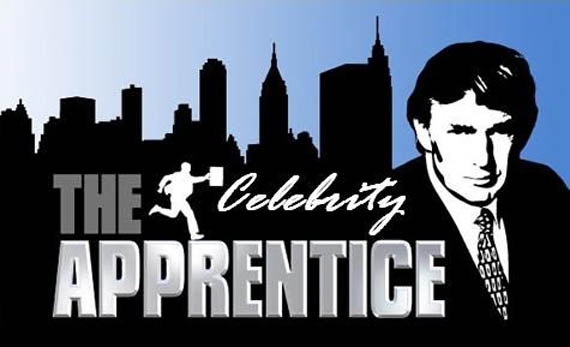 Sources report that Season 5 of The Celebrity Apprentice has already begun taping in New York City, and this season brings us some actual celebrities..
From the looks of things, this season's cast should prove quite dynamic, featuring a healthy collection of reality-TV stars, eye candy and — quite possibly, if we all cross our fingers — a showdown between small-screen Italian divas Victoria Gotti and Teresa Guidice.
The new cast also includes:
Former "American Idol" favorite Clay Aiken
Race-car driver Marco Andretti
Radio and TV personality Adam Carolla
"Wayne's World" muse Tia Carrere
"Incredible Hulk" star Lou Ferrigno
80s pop-star Debbie Gibson
Former late-night host Arsenio Hall
Magician/rumor debunker Penn Jillette
"Making the Band" vet Aubrey O'Day
"American Chopper" dad Paul Teutal
Models Cheryl Tiegs and Patricia Velasquez
Former Miss Universe Dayana Mendoza
Twisted Sister frontman Dee Snider
Foul-mouthed funny lady Lisa Lampanelli
George Takei – Sulu from "Star Trek"
After seasons of C and D-listers, Trump has finally assembled a decent cast!
My money's on Paul Teutal or Adam Carolla.. (Though a part of me thinks Penn Jillette might be the dark horse no one sees coming)
Regardless, I can't wait for Season 5 to air – It should be the best Celebrity Apprentice yet!