These Nearly Naked 'Babes For Trump' Want To Make America Great Again!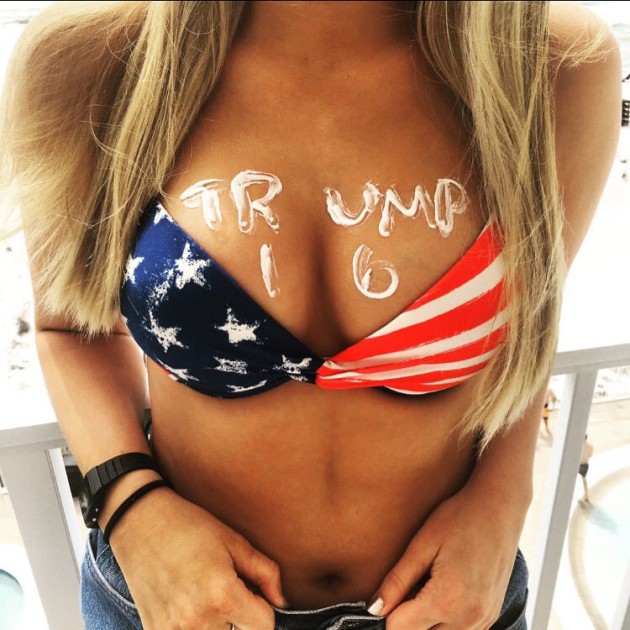 Regardless of your political views, you are going to want to check out the @BabesForTrump Twitter account, because it features a bevy of attractive women showcasing their love for Republican candidate Donald Trump while wearing as little clothing as possible.
The guys behind Babes For Trump told The Huffington Post that their goal was to "create a unique platform for college students, primarily women, to express their political views." I didn't pay attention to the rest of their interview, as I got sidetracked by all the quality T&A on there.
The #BabesForTrump girls are pulling out all the stops, posing in 'Make America Great Again' hats, American flag swimsuits, covering their nipples with Trump stickers, and even writing campaign slogans on their asses. I can definitely get behind the #TrumpRump movement, if you know what I mean!
Here are some of our favorite submissions: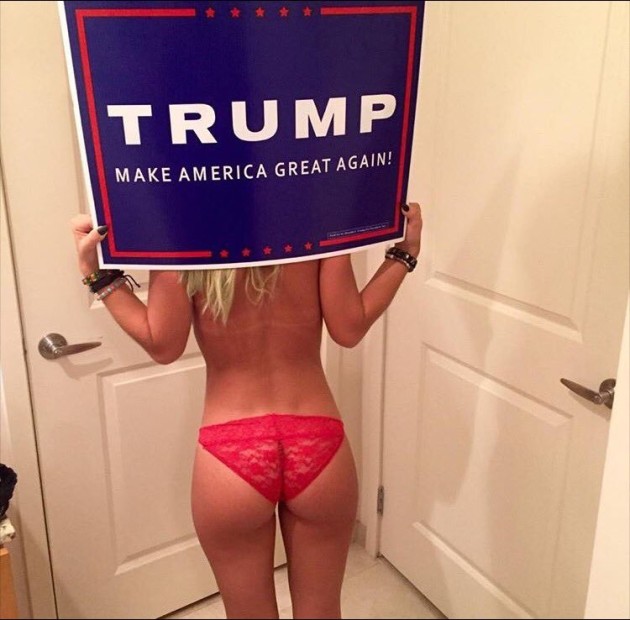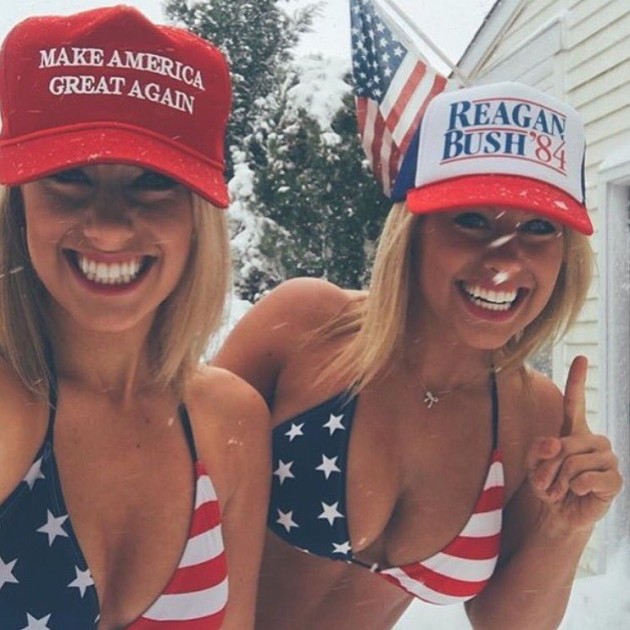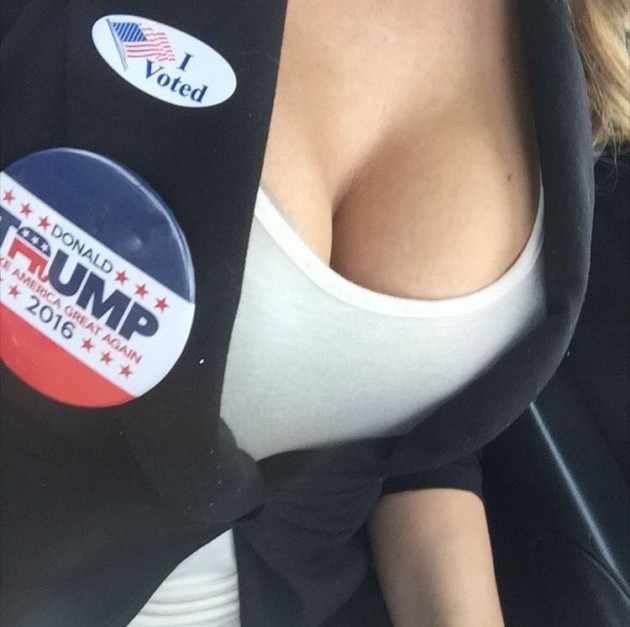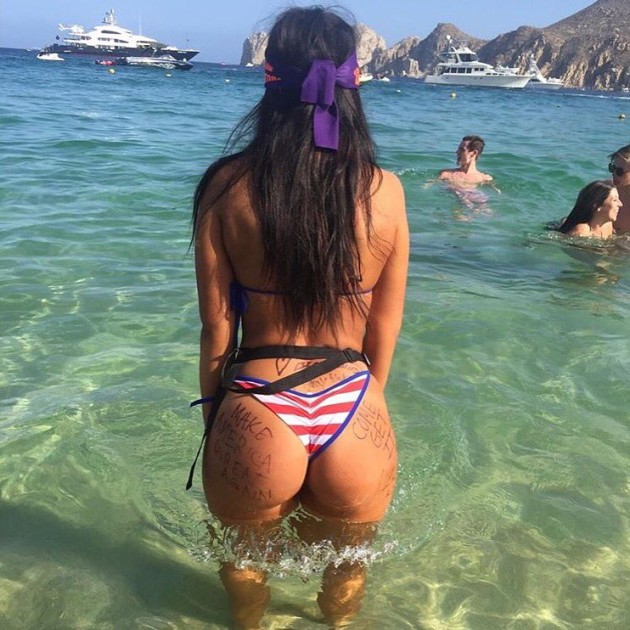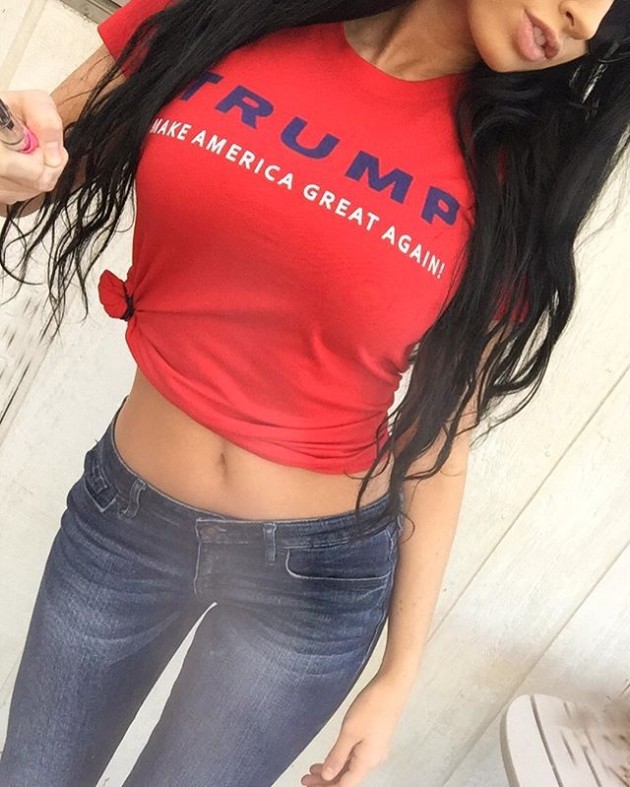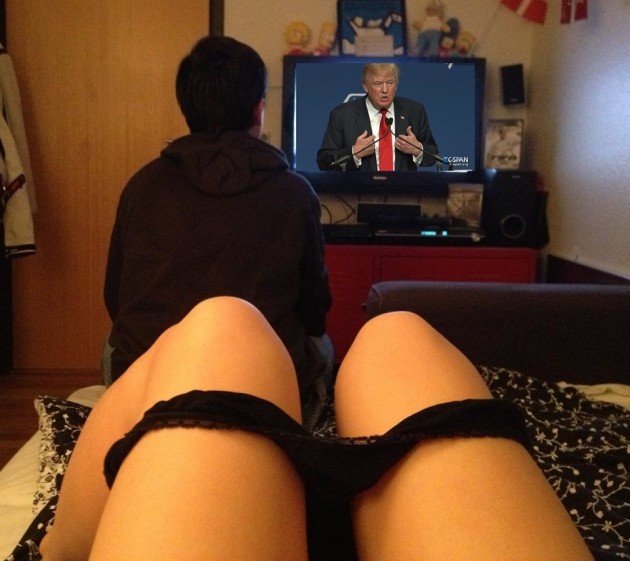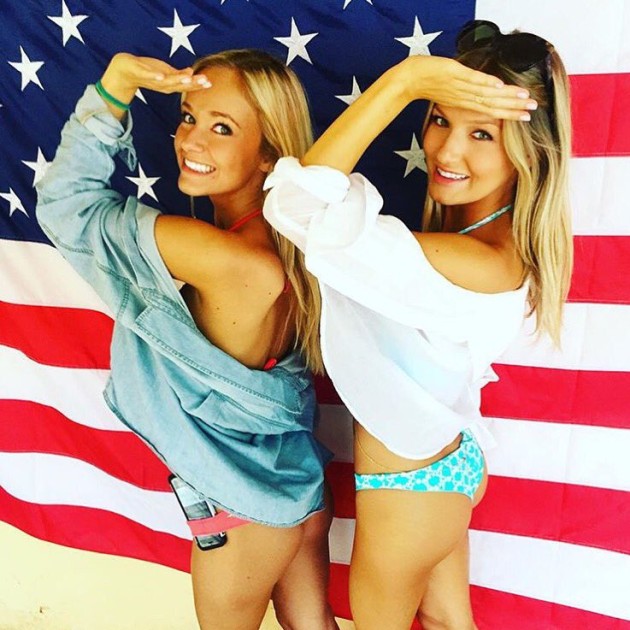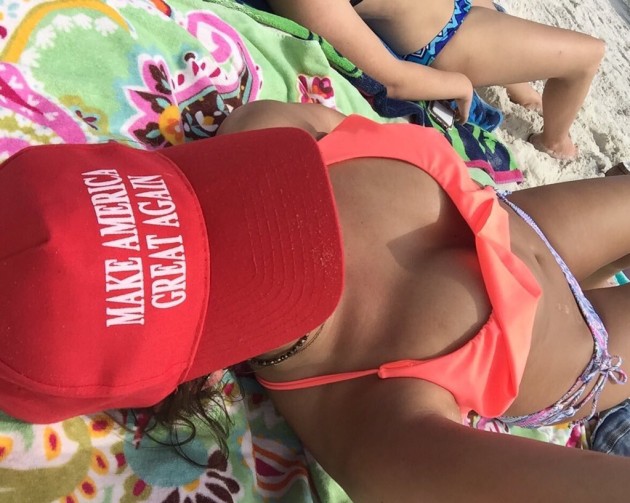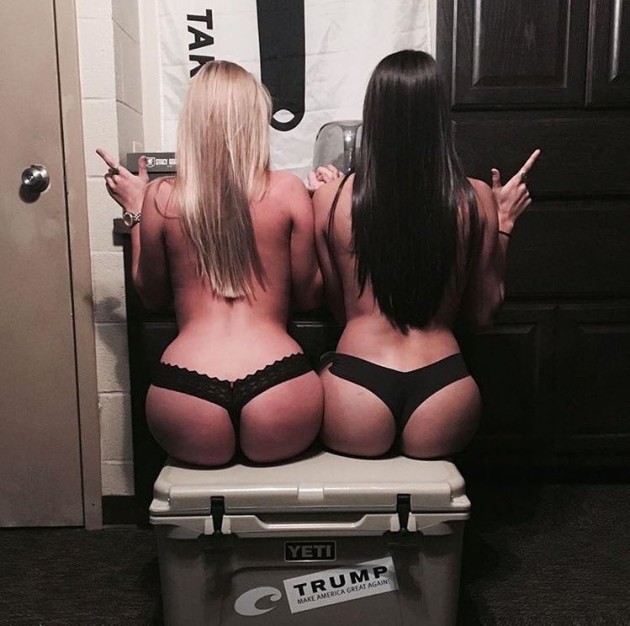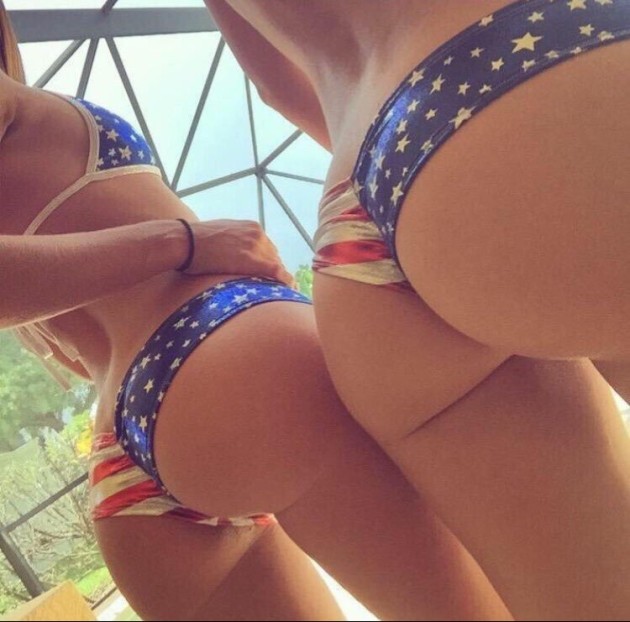 Photo credit: Twitter