President Obama Turns Down Cameo Role In 'Entourage' Movie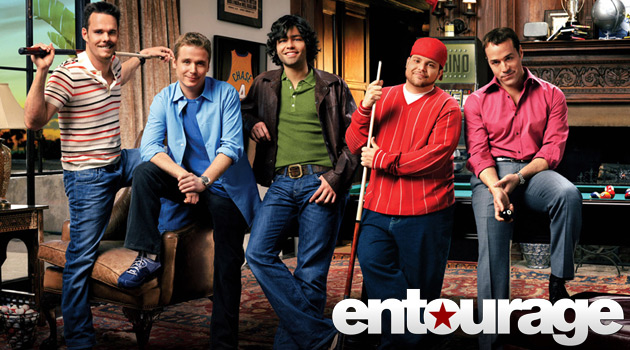 The Entourage movie trailer that was released back in December featured a number of celebrity cameos, and now with only two months from Entourage hitting the big screen, we've gotten ahold of a pretty extensive list of celebs who will be making cameo appearances in the movie.. All 35 of them!
That's right, there are going to be a ton of incredible cameos in the Entourage movie, with appearances by Liam Neeson, Ronda Rousey, Tom Brady, Jessica Alba, Rob Gronkowski, Emily Ratajkowski, Kevin Durant, Russell Wilson, Pharrell Williams, Mark Wahlberg, Billy Bob Thornton, Mariano Rivera, Kelsey Grammer, Bob Saget, Ed O'Neill, Gary Busey, George Takei, Michael Strahan, Andrew Dice Clay, Nina Agdal, Mark Cuban, Calvin Harris, Julian Edelman, Armie Hammer, Dan Patrick, Amare Stoudemire, Mike Richards, Haley Joel Osment, Baron Davis, Trevor Lewis, Derrick Ward, Alice Eve, Jarret Stoll, David Deihl, and Jeff Carter.
But according to Kevin Connolly, President Obama declined to make an appearance in the movie, which is surprising when you consider just how many shows and such that he's appeared on during his time in office.
In any event, the Entourage movie hits theaters on June 5th, and I for one can't wait!