Chick-Fil-A To Launch New 'Mealtime Kits' Concept In Atlanta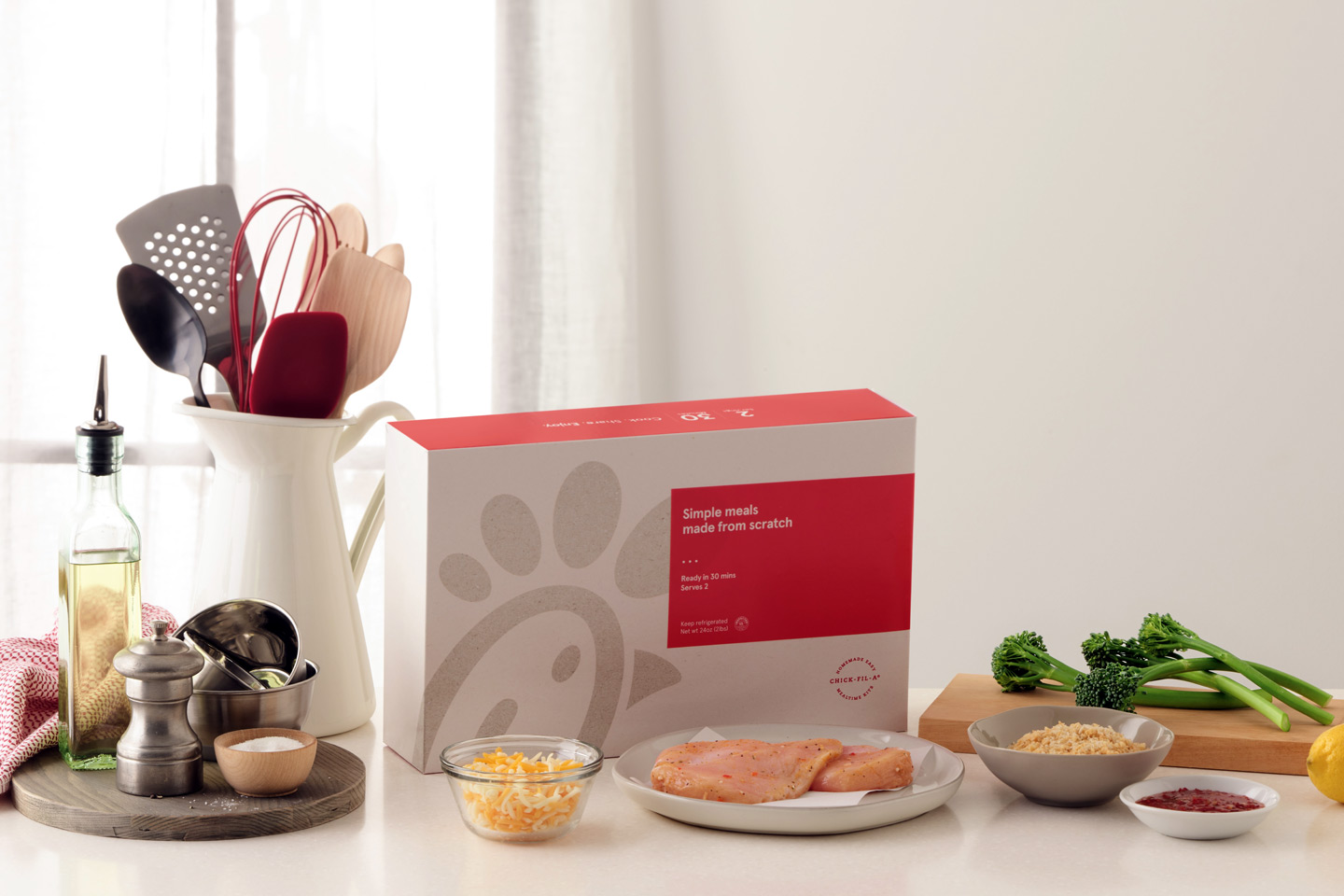 Chick-Fil-A is looking to expand on it's chicken empire, taking on the likes of Blue Apron with an all-new concept called Mealtime Kits. As the name suggests, these meal kits are designed to make it easy for customers to cook meals at home using fresh, pre-measured ingredients they can pick up in the drive-thru, at the front counter, or via the Chick-Fil-A One app.
This tasty idea which launch at 150 restaurants across the Atlanta area beginning August 27th, and customers can choose from five different kit recipes, which are easy to follow, simple to make and include the quality Chick-Fil-A chicken used in the brand's famous chicken. And the chicken in the kits is already trimmed and marinated, so no fuss no muss.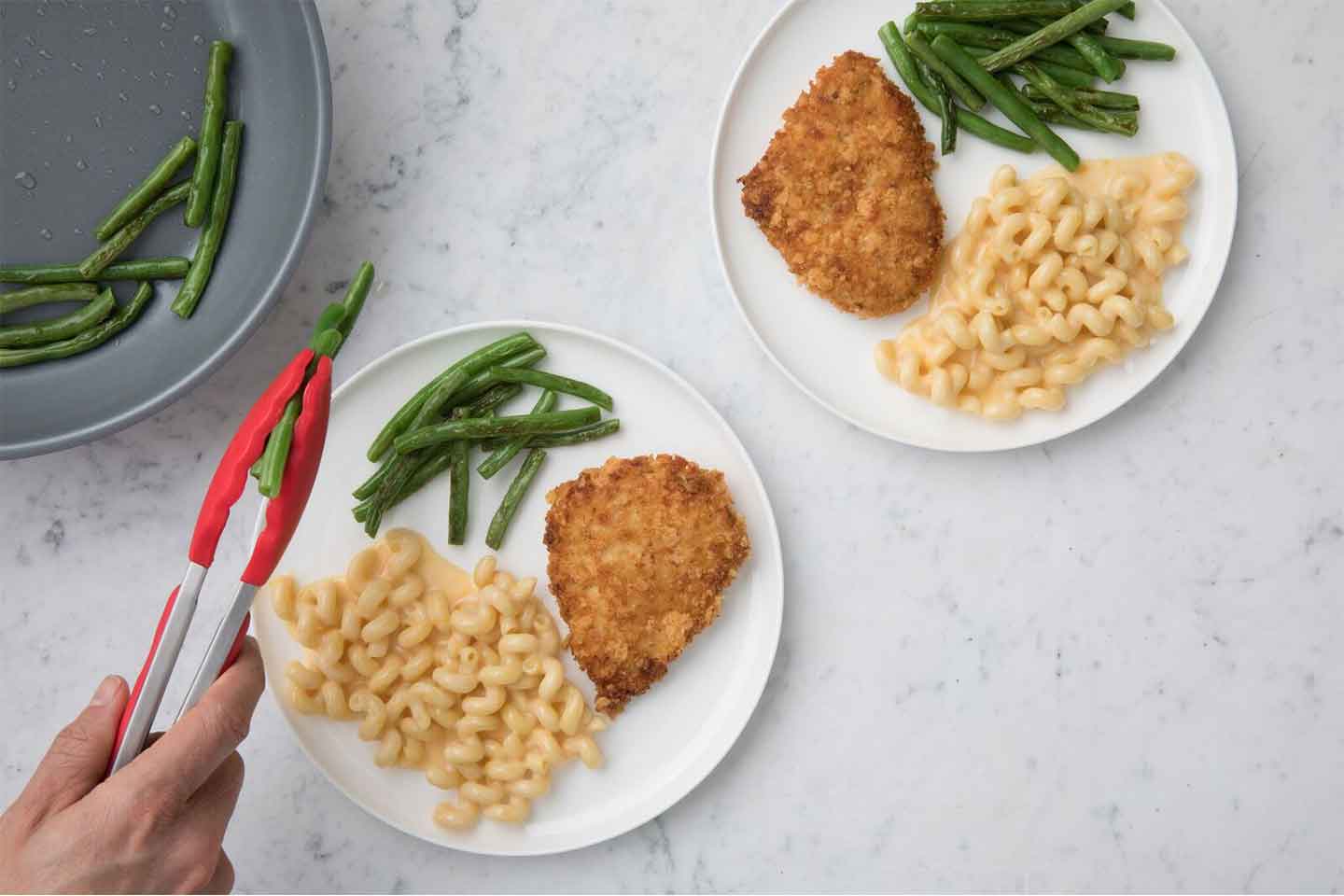 Never before has a fast-food chain offered a full meal kit offering, and Chick-Fil-A will rely on customer feedback in this test market to help the company decide whether to roll out this innovative concept nationwide or not.
"We know our guests are busier than ever and need a variety of convenient dinner options. We're excited to offer Mealtime Kits as a new way for us to serve our guests by providing fresh ingredients to enjoy a delicious meal at home." said Michael Patrick, an innovation program lead at Chick-Fil-A who is leading the Mealtime Kits effort. "We designed our offering so our guests don't have to order ahead, subscribe to a service, or make an extra stop at the grocery store. They simply pick up a Mealtime Kit at one of our restaurants at their convenience – for example, when they're already at a Chick-Fil-A restaurant grabbing breakfast or lunch, or in the drive-thru on their way home."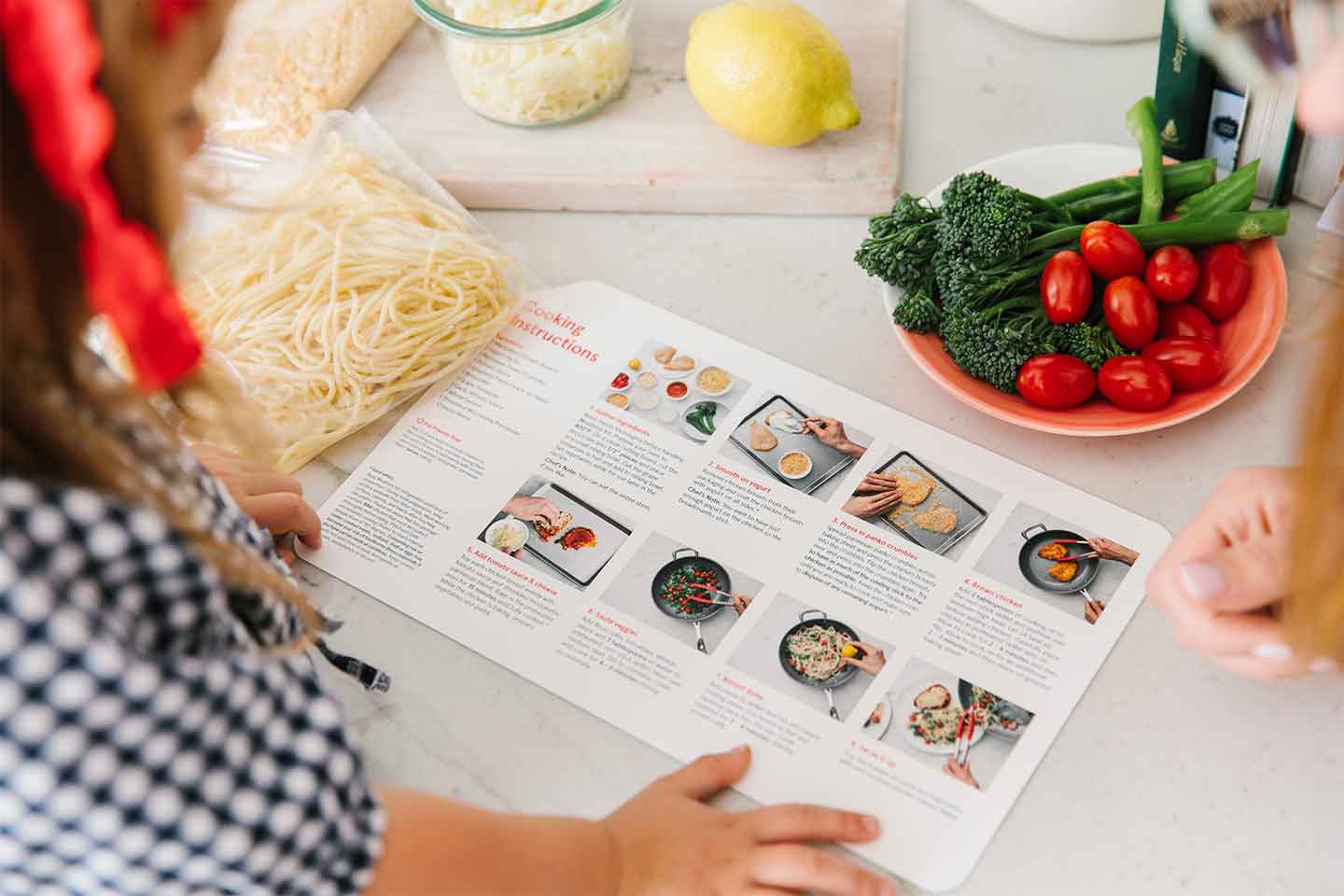 During the test period, Chick-Fil-A will rotate five different meal kit recipes to choose from: Chicken Parmesan, Chicken Enchiladas, Dijon Chicken, Pan Roasted Chicken and Chicken Flatbread. Each Mealtime Kit serves two people and will cost $15.89. Each kit has a "use-by" date, and they can be refrigerated at home for several days, depending on on the purchase date. That means you can even satisfy your Chick-Fil-A cravings on a Sunday!
It should be interesting to see how Chick-Fil-A's Mealtime Kits goes over with customers in Atlanta. Personally, I think it's a great idea, and I know that if I lived there and wasn't sure what to do for dinner some night, I'd pick one up for a quality, "home made" dinner for two.
Want Chick-Fil-A to bring Mealtime Kits to your city? Then click here to let them know!