Cleer Audio ARC II Sport Open-Ear Earbuds Are Perfect For Working Out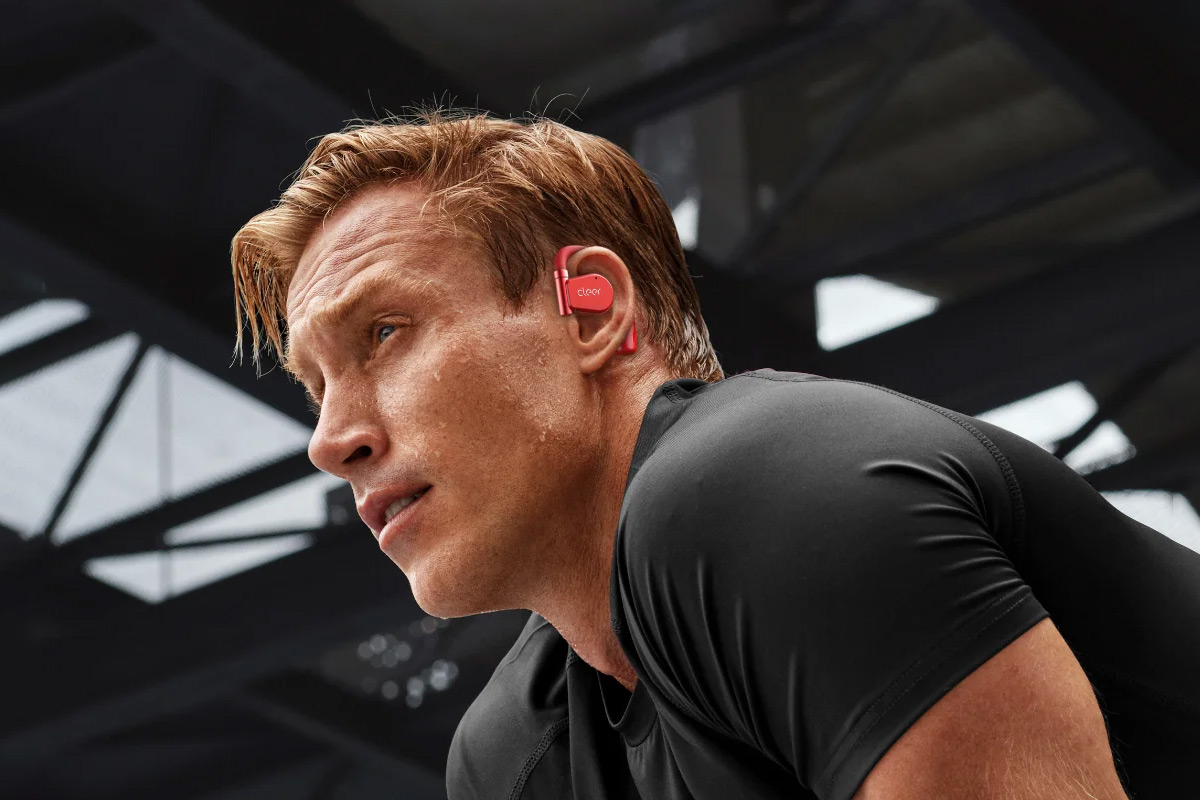 Cleer Audio recently introduced their new ARC II Sport open-ear wireless earbuds, and we've been testing them out for the past few weeks. And I have got to say, I'm really impressed with them, they definitely exceeded my expectations!
As someone who took up running awhile back, I have been looking for a good pair of open-ear headphones, ones that would allow me to jam out to my music while still being aware of my surroundings (cars, bicycles, etc). I also needed ones that could stay on me, as most earbuds I've used tend to fall out while I'm running.
The Cleer Audio ARC II Sport open-ear earbuds check off both of those boxes nicely. They fit passively, without bocking out the sounds around you. And they feature a flexible earhook hinge design that stays put regardless of whatever physical activities you're doing (running, cycling, long walks, or an intense gym session), while still remaining comfortable.
How do these compare to the original ARC earbuds? ARC II Sport features greater flexibility for improved comfort, 6-axis motion sensor for hands-free control, IPX5 water/sweat resistance, and improved battery life with an enhanced charging case. The new Multipoint Connectivity feature also allows you to seamlessly switch between devices, so that you can listen to music from your computer and quickly answer a call from your phone.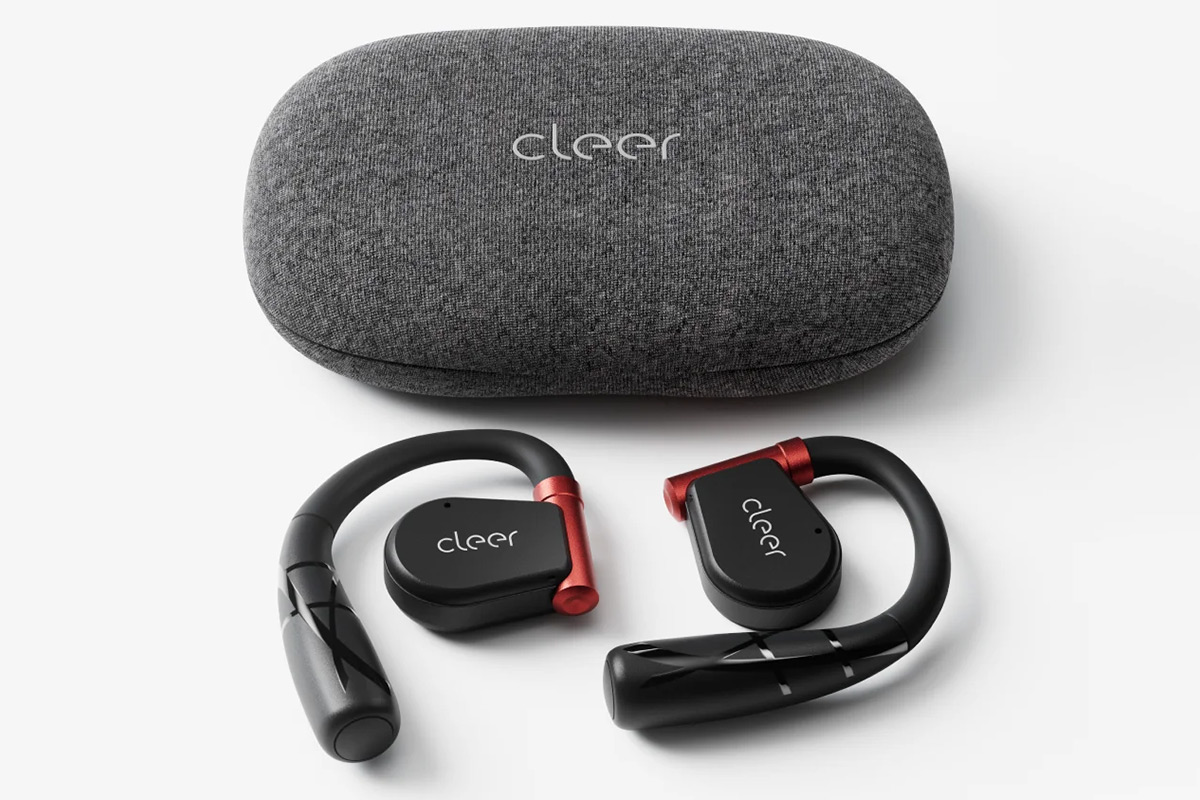 ARC II Sport features include:
Open-ear design with flexible hinge for an all-day comfortable listening experience
Lossless audio for truly unrivalled immersive listening with aptX Lossless technology, Snapdragon Sound certification and LE Audio compatibility 
Bluetooth Multipoint connectivity. Seamlessly switch the audio input from two simultaneously connected devices 
Powerful sound with its 16.2mm neodymium drivers with aptX Adaptive
6-Axis motion sensor for immersive hands free, head gesture controls
Crystal-Clear voice calls with aptX Voice technology and wind noise reduction design
Charging case with built-in UV-C light to reduce bacteria during the powered charging cycle
Intensity-Proof, IPX5 Water-Resistant and Sweatproof
35 hours of total battery life (8 hours, plus 27 hours with the smart charging case)
Anti-loss Detection. If you drop an earbud, it will beep to make it easier to locate
Cleer+ app for customizable sound performance, battery monitor and a step counter
Now you might be wondering, how's the sound quality given that they're open-ear earbuds? FANTASTIC! Seriously, I wasn't expecting too much, but I was absolutely blown away by the dynamic and rich audio quality, with plenty of volume and bass from the 16.2mm graphene neodymium drivers with aptX Adaptive technology. Not only that, but you can use the Cleer+ App to personalize and adjust the EQ and music playback to your preferences.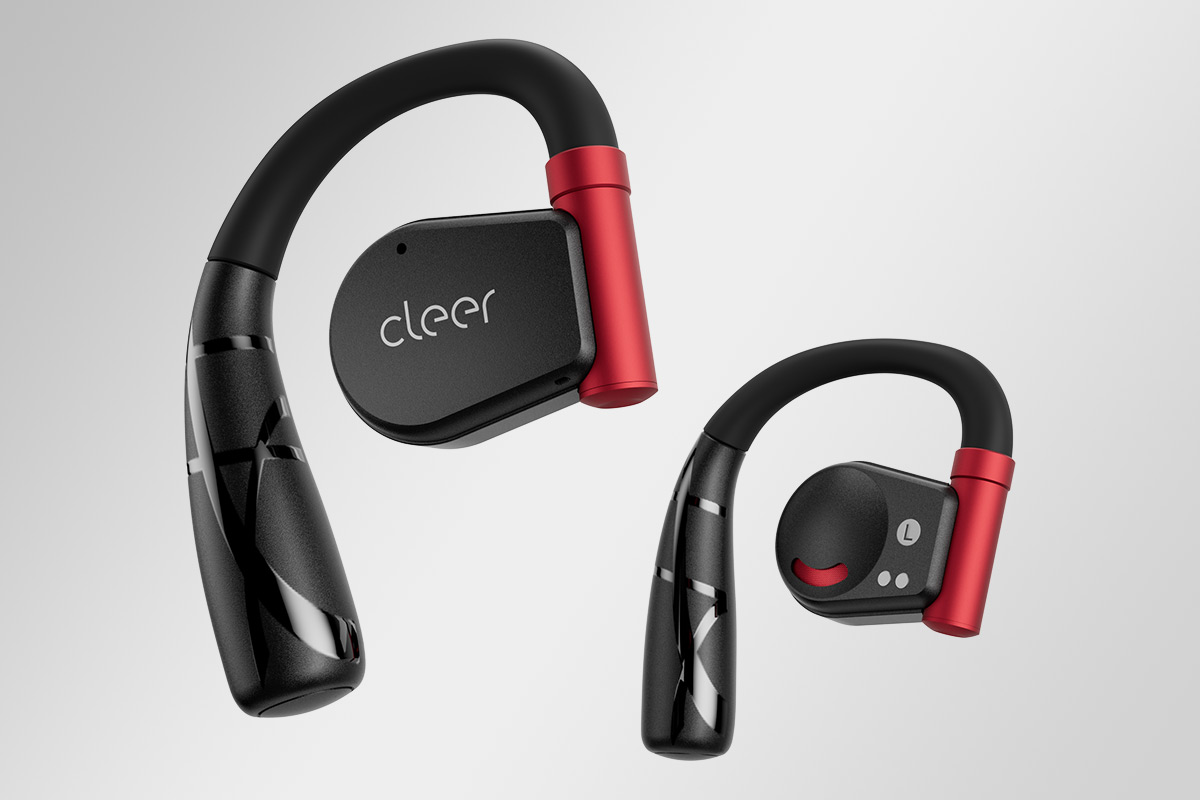 Since these earbuds were designed for working out, they are rated at IPX5 water resistance for excellent endurance no matter the intensity (aka sweatiness) of your workout. In addition, you'll never have to worry about running out of juice while working out, as you've got 8 hours of battery life, plus 27 hours in the smart charging case.
Personally, I found the earbuds controls to be a little confusing unless I had the instructions right in front of me. Want to raise the volume? On the right earbud, double tap and hold on the second tap. Want to lower the volume? Do the same, but on the left earbud. Playback controls are even more confusing, with a single, double, and triple tap to play/pause, go to the next track, or go to the previous track respectively.
But with an advanced six-axis motion sensor, you can actually control your earbuds using head gestures — you answer calls by nodding and skip tracks forward by turning your head to the right and skip a track back by turning your head left. Pretty cool, but if you're concerned about that interfering with your workout, these motion controls can be turned off.
The Cleer ARC II Sport comes included with a new and improved USB-C battery case that now features an additional 27 hours of charge, meaning you can listen to your music on-the-go without needing to plug-in. The case also features built-in UV light sterilization to supposedly kill any bacteria while your earbuds are charging.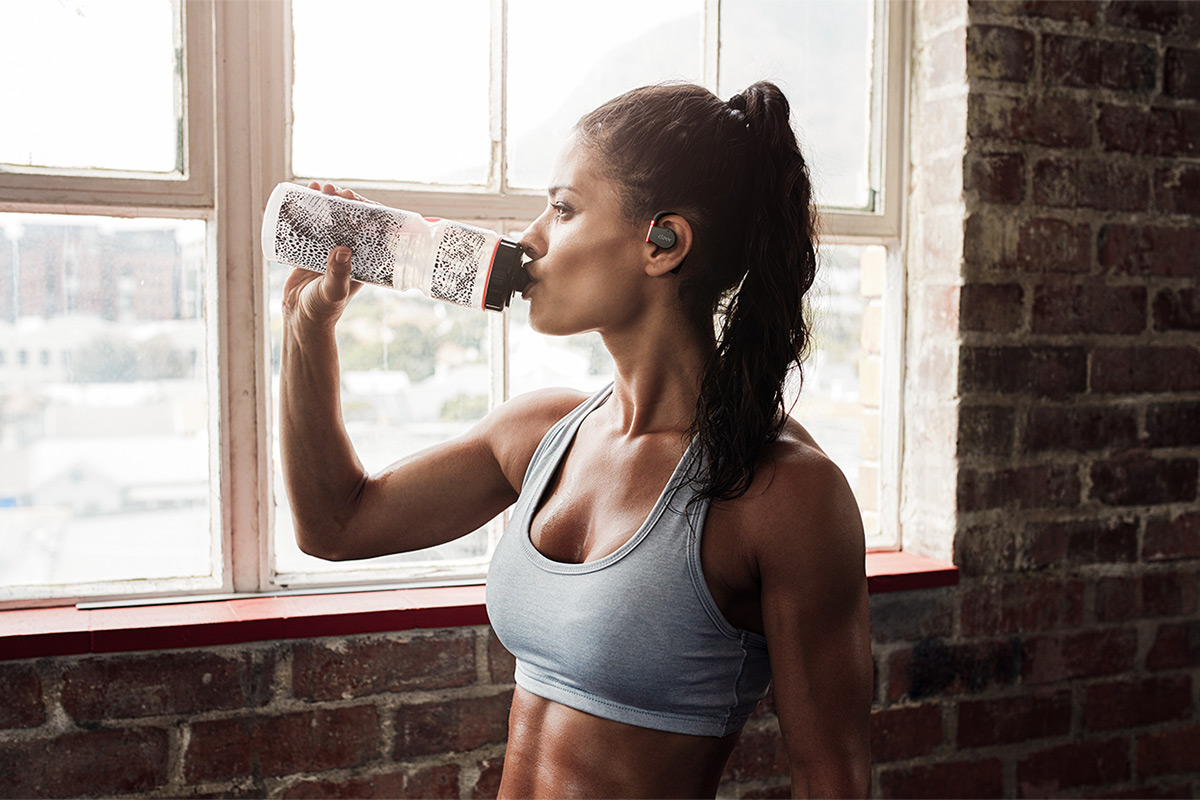 Overall, I found the Cleer Audio ARC II Sport earbuds to be solid performers, though they cater to a very specific audience – those who want to listen to music while working out. Still, that's a rather large group of people, and for them I think the ARC II Sport is a great choice.
Great sound quality, a smart design, long battery life, IPX5 water-resistant and sweatproof, and more, all for just $189.99.
Photos courtesy of Cleer Audio