Community To Return For Sixth Season On Yahoo!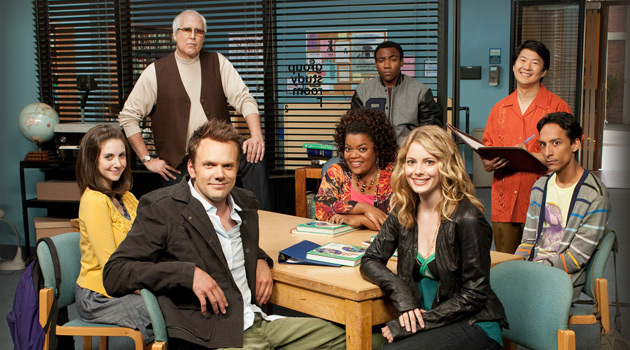 When NBC gave Community the axe a few months ago, most of us figured that was the end of things for our friends at Greendale. But thanks to the folks at Yahoo, Community will be getting that sixth season that they'd been hoping for. Creator Dan Harmon and cast members Joel McHale, Gillian Jacobs, Danny Pudi, Alison Brie, Yvette Nicole Brown, Jim Rash, and Ken Jeong have all signed on for Season 6, which is set to premiere this fall on Yahoo Screen. (Whatever the heck that is..)
"I am very pleased that Community will be returning for its predestined sixth season on Yahoo," Harmon said in a statement. "I look forward to bringing our beloved NBC sitcom to a larger audience by moving it online. I vow to dominate our new competition. Rest easy, Big Bang Theory. Look out, BangBus!"
Many shows on Yahoo Screen have adopted Netflix's practice of releasing the entire season at once, which allows fans to binge-watch their favorite shows in one sitting. Unfortunately, Community will be available in a slightly different format, with the 13 episodes being released weekly this fall.
Who'd of thought that #SixSeasonsAndaMovie would become a reality? Now all we need is that movie. 🙂