NBC's Midseason Schedule Makes No Sense To Me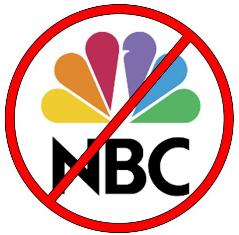 I often wonder how the once-mighty NBC has fallen on such bad times. Clearly the network is run by a bunch of idiots, as there's no other way to explain the bone-head decisions that are made on a daily basis.
The one saving grace NBC has is their Thursday-night comedy lineup. Community, Parks and Recreation, The Office, and Whitney. What more could you ask for? How about bringing back 30 Rock at 10pm and Outsourced at 10:30pm?
Unfortunately, NBC cancelled Outsourced.. And now there are even more changes coming!
NBC is moving Up All Night to Thursdays at 9:30pm. Whitney will be moved to Wednesday at 8pm. Community (one of the best shows on TV) gets benched, and 30 Rock comes back in it's place. There's so much wrong with that move. Personally, I would have put Up All Night at 8pm and put 30 Rock at 9:30pm.
NBC's complete midseason schedule can be seen below:
MONDAY
8/7c The Voice
10 pm SMASH
TUESDAY
8 pm The Biggest Loser
10 pm Parenthood (until Feb. 28)
10 pm FASHION STAR
WEDNESDAY
8 pm Whitney [new time slot]
8:30 pm ARE YOU THERE, CHELSEA?
9 pm Rock Center with Brian Williams [new time slot]
THURSDAY
8 pm 30 Rock [new time slot]
8:30 pm Parks and Recreation
9 pm The Office
9:30 pm Up All Night [new time slot]
10 THE FIRM
FRIDAY
8 pm Who Do You Think You Are?
9 pm Grimm
10 pm Dateline NBC
SATURDAY
Repeats "Encore programming"
SUNDAY
7 pm Dateline
8 pm Harry's Law [new time slot]
9 pm The Celebrity Apprentice
Looks like I'll only be watching 3-4 hours worth of shows on NBC.. (While this might sound like a lot to some people, I easily watch 25-30 hours of TV a week)