Is NBC's 'Manifest' Being Renewed For A Second Season?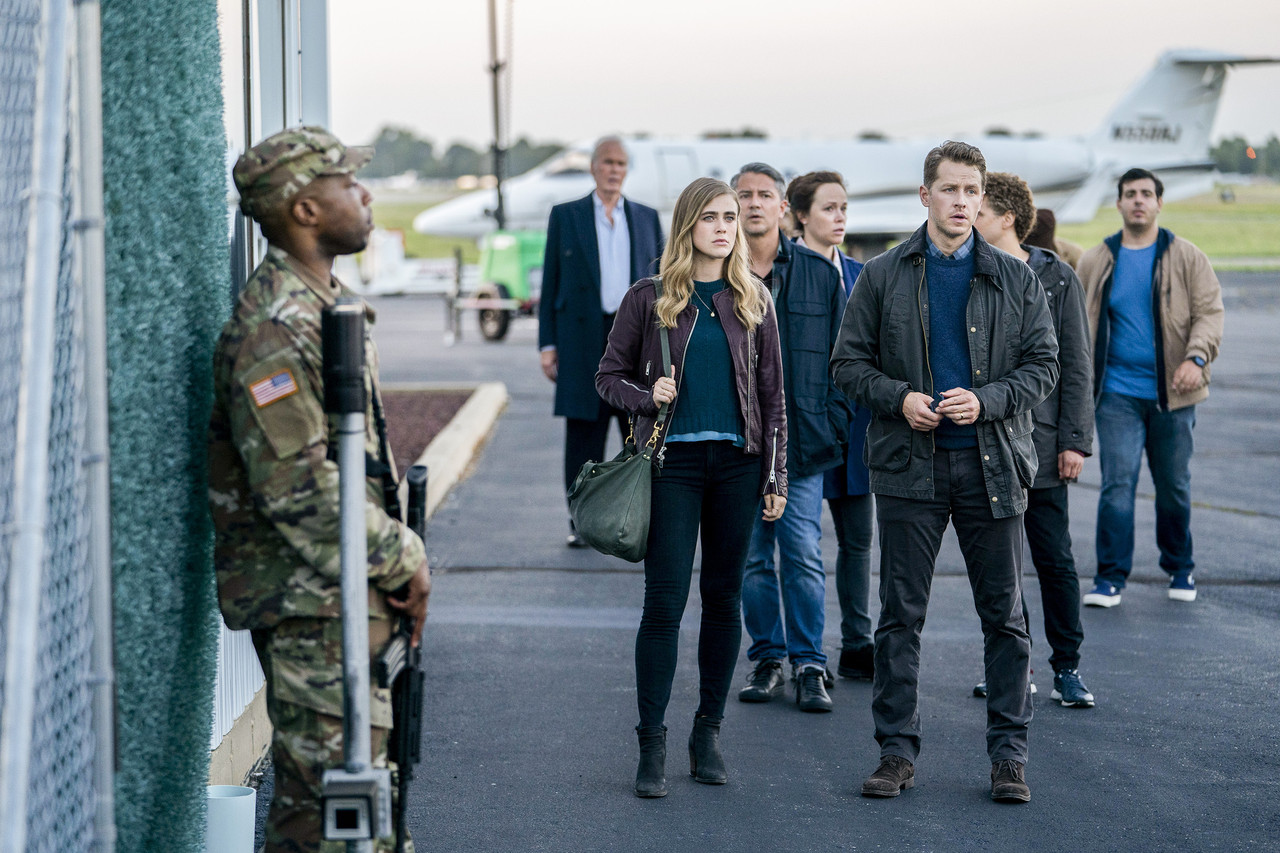 NBC's supernatural drama Manifest has been a wild and turbulent ride, and last week's season finale left viewers with more questions than answers.. We heard a gunshot go off in Michaela's apartment, but who (if anyone) got shot? Is there really an expiration date for everyone on the plane? And what will Saanvi unknowingly tell The Major?
But perhaps the most important questions that fans have been asking ever since the finale: Was Manifest cancelled? Is Manifest returning? Will there be a Manifest Season 2?
While NBC has remained tight-lipped about the fate of the show, executive producer Jeff Rake is optimistic, telling Page Six that "the studio and the network like the show." And the ratings were strong enough for NBC to order three more episodes back in October, bringing the show to a grand total of 16. So why didn't it get a full-season order of 22 episodes?
According to TV Line, an NBC insider said the network has "the utmost faith and confidence" in the show, but scheduling and creative reasons meant that they were unable to order the "back nine" episodes of the series.
So while things look good for the freshman series, an official decision on Manifest's fate likely won't be made until the May upfronts where NBC announces their TV lineup for the following season, which we'll be watching with baited breath.
If Manifest gets renewed for a second season, it would likely premiere in mid-September and run through May, giving us plenty of time to get all of our burning questions answered, while more than likely introducing a few new ones.
Fingers crossed for a Season 2 of Manifest!