Manifest Season 4 Part 1 Premieres On Netflix This November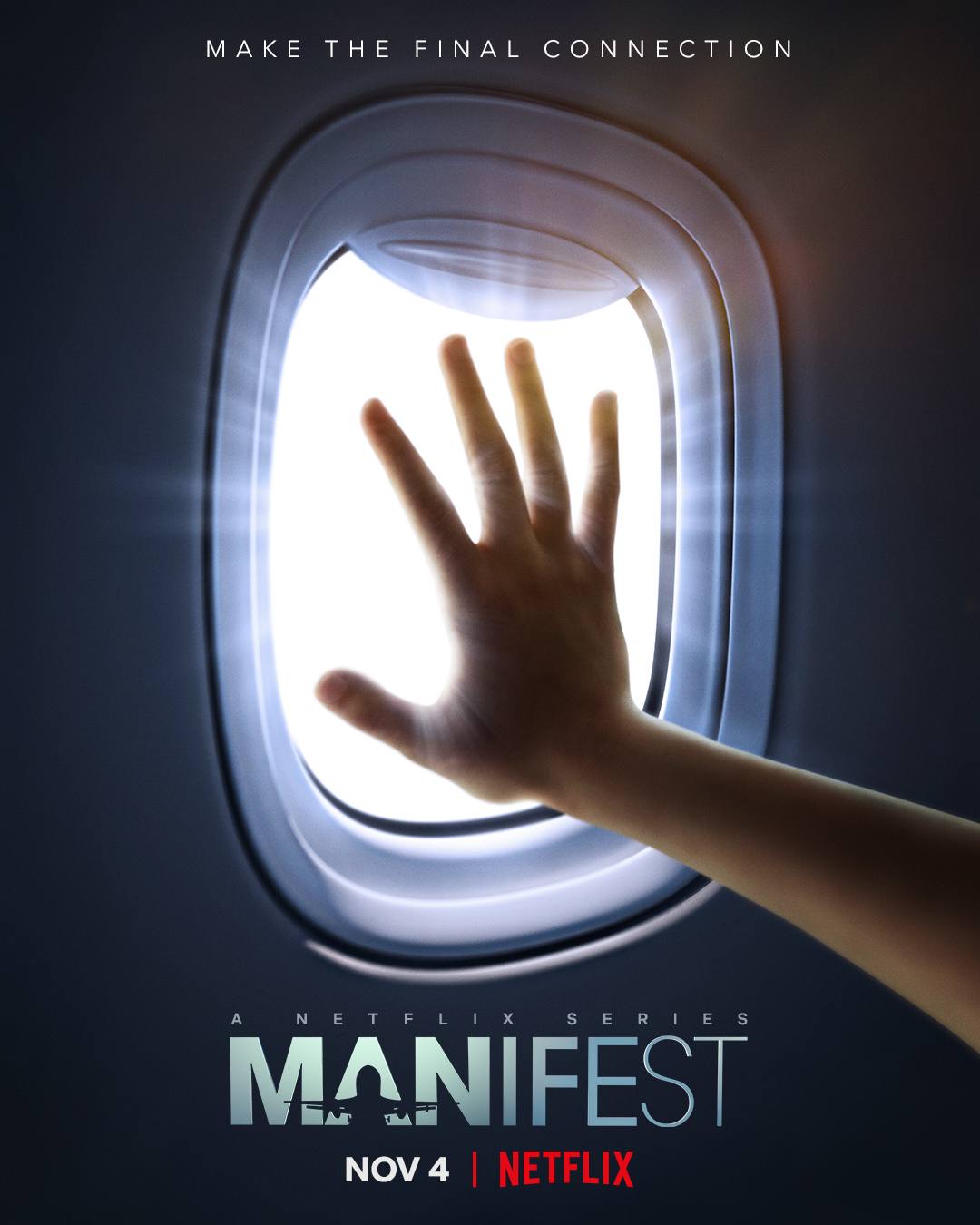 Last August, we told you about how Manifest had been cancelled by NBC, but how Netflix and flown in and picked up the popular show for a new, super-sized fourth and final season!
The only question that remained was when we would finally get to watch the new season of Manifest. Yesterday (on 8/28), Netflix has announced that the upcoming season will be split into two 10-episode parts, with Part 1 premiering on Netflix on Friday, November 4.
Season 4 is set two years after the brutal murder of Grace turned their lives upside down. The Stone family is in shambles as a devastated Ben continues to mourn his wife and search for his kidnapped daughter, Eden. Consumed by his grief, Ben has stepped down from his role as co-captain of the lifeboat, leaving Michaela to captain it alone, a near impossible feat with the passengers' every move now being monitored by a government registry.
As the Death Date draws closer and the passengers grow desperate for a path to their survival, a mysterious passenger arrives with a package for Cal that changes everything they know about Flight 828 and will prove to be the key to unlocking the secret of the Callings in this compelling, mind-bending, and deeply emotional journey.
Fans of the series will remember that Season 3 ends on multiple cliffhangers, including fellow 828 passenger Angelina fatally stabbing Grace and then kidnapping Eden, believing that the infant is her guardian angel; Michaela and Zeke seemingly about to break-up; Cal vanishing into thin air after touching the tail fin at the Eureka lab and reappearing a whole five years older; and Captain Daly suddenly appearing in the 828 cockpit at Eureka, only to disappear as quickly with the entire plane in a flash of light.
It will be interesting the writers bring this supernatural series to a close as they unpack more of the overarching mystery of what really happens to the passengers during the moment of turbulence and why they've been chosen to experience callings ever since.
Man, November 4th can't get here soon enough!