'Revolution' Premiere Sets A Ratings Record For NBC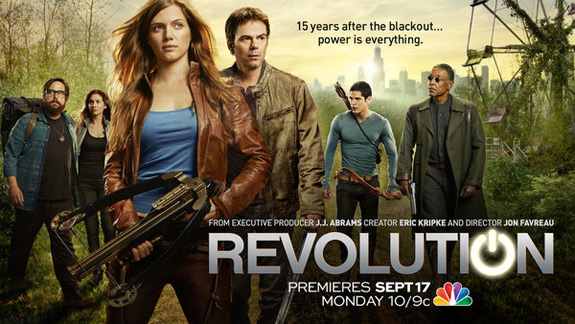 NBC's Revolution was televised – And more than 10 million people watched, setting a ratings record for the network. The J.J. Abrams-produced thriller delivered 11.7 million viewers and a very strong 4.1 rating in the adult demographic.
Of course, there are still a few hurdles for NBC to overcome. For one, Revolution dropped from a 4.4 in its first half hour to a 3.8 in its second half, suggesting that a large number of viewers switched off midway through, having lost interest after watching the show for a bit.
In addition, next week Revolution will face off against Hawaii Five-0 and Castle, both of which have HUGE followings. It should be interesting to see how the next few weeks play out.
I'm reluctant to watch new shows anymore, since networks cancel shows at the first signs of trouble. Hopefully these strong numbers will put NBC at ease for awhile, and let the rest of us see how this story plays out.
Did you watch Revolution? If so, what did you think of it?