NBC Renews 30 Rock, Community, and Parks and Rec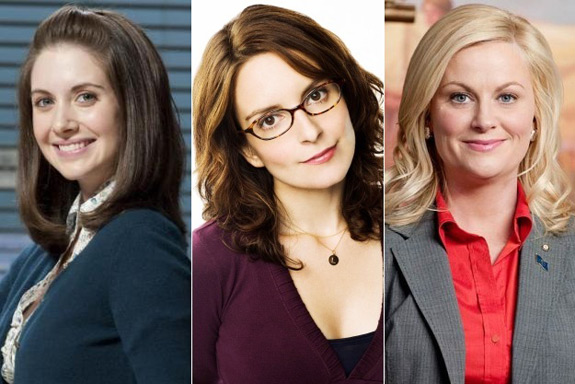 We're still a week away from the network upfronts, but a number of news outlets are reporting that NBC will be giving final shortened seasons to Community, Parks and Recreation, and 30 Rock.
Reportedly, the shows would return as part of this year's fall lineup, but would only air for a limited number of weeks (probably 13) and then would end for good.
Community has been in danger of cancellation for quite some time now, and rumors about the end of 30 Rock aren't exactly new. But Parks and Rec is a bit of a surprise, because the show is still relatively young and firing on all cylinders. Unfortunately, none of these shows have garnered the kind of viewership that would make NBC want to keep them around.
When Community returns, it'll probably be without Chevy Chase, who has been quoted lately as calling the show "a mediocre sitcom" and saying he can't wait to be rid of it.
NBC did confirm Tuesday that it has picked up a number of new sitcoms, including Matthew Perry's Go On, Anne Heche's Save Me, Ryan Murphy's The New Normal, Bill Pullman's 1600 Penn, and Justin Kirk's Animal Practice.
What do you think of this news? Do you like where NBC's heading next season?