"Around the World in 80 Plates" Premieres Tonight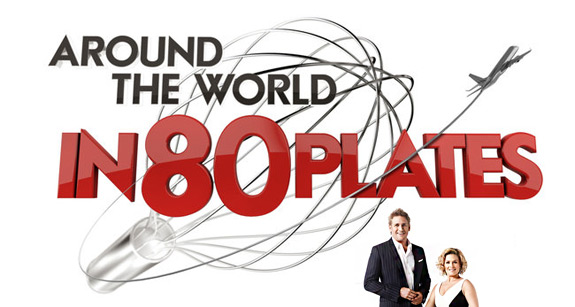 Around the World in 80 Plates takes culinary competition to the next level as 12 chefs travel across the globe testing their skills and determination. In each episode, the contestants will travel to a different international city where they will learn the local customs, cultures, and cuisines as they participate in a gauntlet of culinary challenges. Ultimately, they will face-off in a kitchen takeover where they will not only recreate, but reinvent the menus for world-renowned restaurants and their demanding owners.
This show sounds like Top Chef meets The Amazing Race. And seeing as how those are two of my favorite shows, I've got high hopes for this new series.
Check out the sneak peek below:

The series premiere is tonight at 10/9c on Bravo, and their first stop is in London.