Complete Your Fall Look With These Must-Have Accessories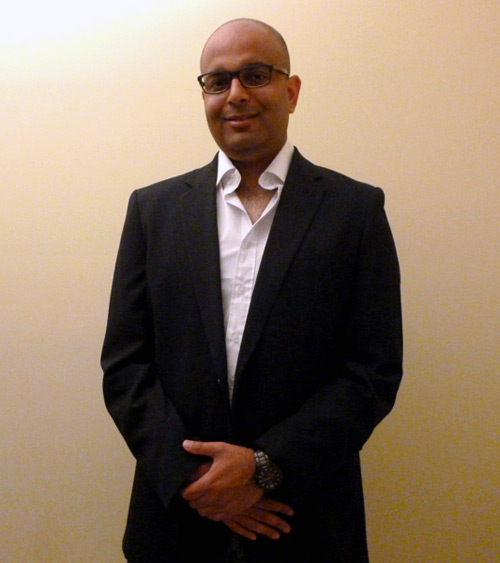 With the arrival of Fall, it's time to trade in those tank tops, shorts and flip flops for a more polished look. And while clothes make the man, you can't forget those all important accessories to complete your fall look. With that said, here are some must-have accessories that might be missing from your wardrobe:
A Versatile Tie
Every man needs at least one quality suit for whatever special events might come up. Even if you'll only wear it once a year, it's better than showing up to a formal event underdressed. For those occasions, you need a fantastic tie to complete the look. With ties, you get what you pay for, so splurge on a quality tie that can be worn with different outfits, thereby giving you more bang for your buck.
A Quality Watch
I've said it before and I'll say it again. A watch is the only piece of jewelry any man really needs. A timepiece says a lot about a man's personality and fashion sense. If your budget limits you to one watch, make sure it's one that can be worn both during formal and not-so-formal occasions.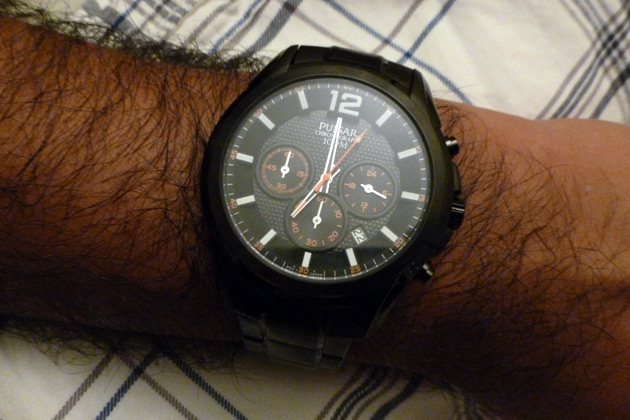 Pulsar has some great watches to choose from that won't break the bank, like this sweet watch from their On The Go Collection. This chronograph watch has a 45mm face, a matte black band, and the modern styling really does a great job of bringing your whole look together.
Black Shoes, Black Belt
Don't make the fashion blunder of wearing black shoes with a brown belt. Every man should own at least one pair of black leather shoes, along with a matching black leather belt. Whether you're dressing for a casual or formal affair, you can't go wrong with these items. Just make sure you're sporting black socks as well, as nothing is more embarrassing than seeing white athletic socks with dress shoes!
Dress Socks
Despite what I just said in the paragraph above, in certain occasions it's ok to add some personality to your attire with patterned socks. You can choose from argyle, stripes, or other patterns, just make sure that the pair you wear compliments the color of your shoes.
A Leather Wallet
It's time to ditch that Velcro wallet you've had since high school and invest in a quality leather wallet. It's one of those things that women will take notice of when you go to pay the bill, so pick up a classic black or brown leather wallet and show her that you're an adult.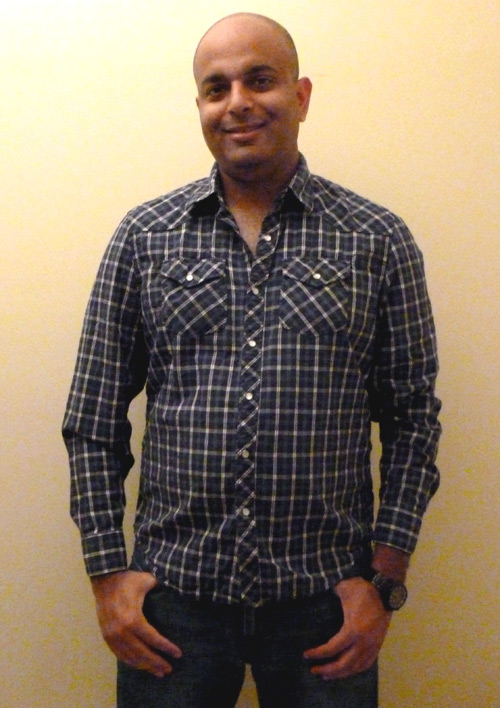 Rock these accessories, and you'll be looking better than ever this Fall!
Every day, there's a new rhythm, a new adventure. You dance to the beat of your own drum. You capture and share moments, with your family and your friends. PULSAR is a quality companion that is right there with you – every day, and for tomorrow, with modern styles that stand the test of time. That's Life. In real time.
This is a sponsored conversation written by me on behalf of Pulsar. The opinions and text are all mine.