OGIO Tees Off Their 2014 Men's Fall Golf Apparel Collection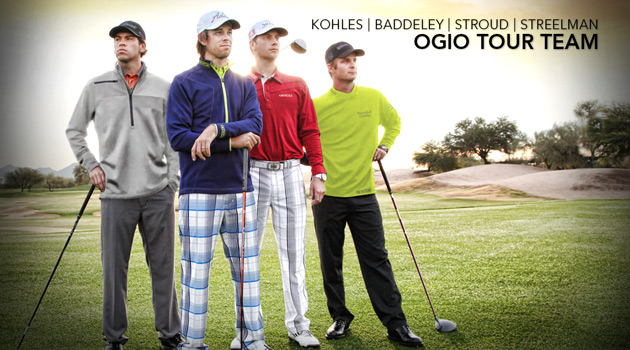 Fall is my favorite time of year here in New Jersey. The weather starts cooling off, humidity is a thing of the past, and it's just perfect for playing a few rounds of golf! The only problem, it tends to be a little chilly in the mornings, with temperatures in the high 40's / low 50's. Brrr!
OGIO, the global leader in golf bags, apparel and accessories, recently unveiled their fall 2014 golf apparel collection, and I found some great fall golf attire to keep me warm on the course while still looking my best.
Now you might ask yourself, what makes OGIO's golf apparel so special? Their clothes combine looks savvy enough for the confident golfer and refined enough for the serious business man, and everything in between. Their smart outerwear, polo shirts and bottoms employ a blend of premium materials which wick moisture, moves with you, fights bacteria and breathes when you need it most on or off the course.
"This season's collection bridges the divide between tourwear and streetwear," says Tom Gocke, VP of OGIO Golf. "Golfers are increasingly merging their daily attire with their golf style and vice versa. Each piece of clothing in this collection is not only performance-based but it could seamlessly integrate into our customer's personal style. We specifically design each piece using a scale of 1-10 ranging from built for the golf course or built for the boardroom. Depending on one's personal style choice, they can find an appropriate look for any occasion."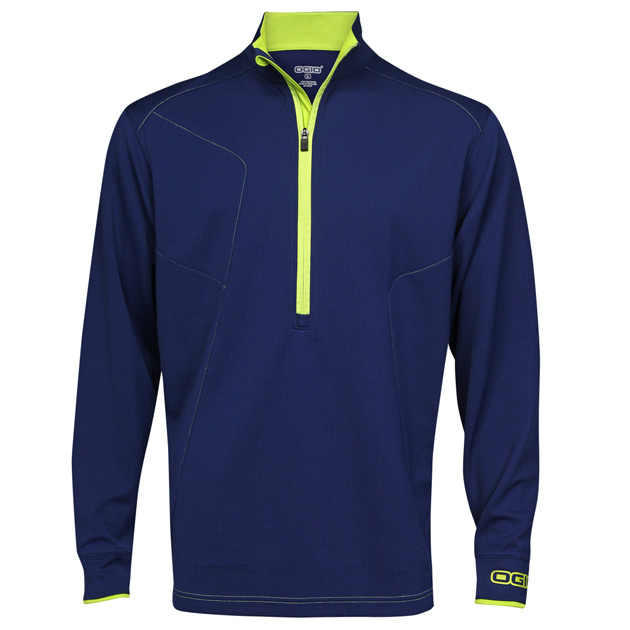 And I couldn't agree more. I picked up the new OGIO Radiator Golf Pullover, a great looking pullover that's perfect for when your morning golf game looks like a chilly one. Boasting an impressive list of performance features and plenty of contrast, the Radiator is this season's most eccentric cool golf pullover.
Some friends and I played a quick round of golf over the weekend, and it was the perfect opportunity to put my new Radiator pullover to the test. As expected, it performed beautifully, keeping me nice and warm in the early (and windy) hours, and yet it was lightweight enough that I was comfortable even when the sun finally came out. Overall, I was really happy with my decision to go with the Radiator.
So if you're looking for some versatile golf apparel that will keep you looking good both on and off the course this fall, definitely check out the full line of OGIO fall 2014 golf apparel. You'll be glad you did!