Michelob ULTRA Created The Ultimate Golf Bag.. Complete With A Keg Inside!
Yes, you read that right. Michelob ULTRA has unveiled quite possibly the coolest golf bag on the planet, one that every golfer and Caddyshack fan could only ever have imagined in their wildest dreams. And best of all, they're giving away this bad boy to lucky beer lover, so you'll definitely want to enter for your chance to win.
The Michelob ULTRA Caddie Bag is a one-of-a-kind prototype bag that includes everything you could ever need for the optimal 19th hole experience:
128 oz. refillable beer keg with a custom Michelob ULTRA tap handle
Rechargeable BOSE Bluetooth speaker
Built-in tablet for streaming all your favorite media
Storage for pint glasses
LED lighting
Want to be the envy of your golfing buddies with your own ULTRA Caddie? Enter for a chance to win it by sharing how you live ULTRA with @MichelobULTRA using #ULTRACaddieContest on Facebook, Twitter or Instagram. The contest runs through August 12th, at which point a winner will be chosen at random.
"We are always looking for new ways to innovate and help our consumers live fit and fun, and the ULTRA Caddie delivers both," said Azania Andrews, vice president, Michelob ULTRA. "Michelob ULTRA has been the official beer of golf for more than a decade, and we're excited to unveil the ULTRA Caddie at the PGA Championship in St. Louis."
As the official beer sponsor of the PGA Championship, Michelob ULTRA will debut the ULTRA Caddie at the PGA Championship at Bellerive Country Club in St. Louis this weekend.
You can see more photos of the Michelob ULTRA Caddie Bag below.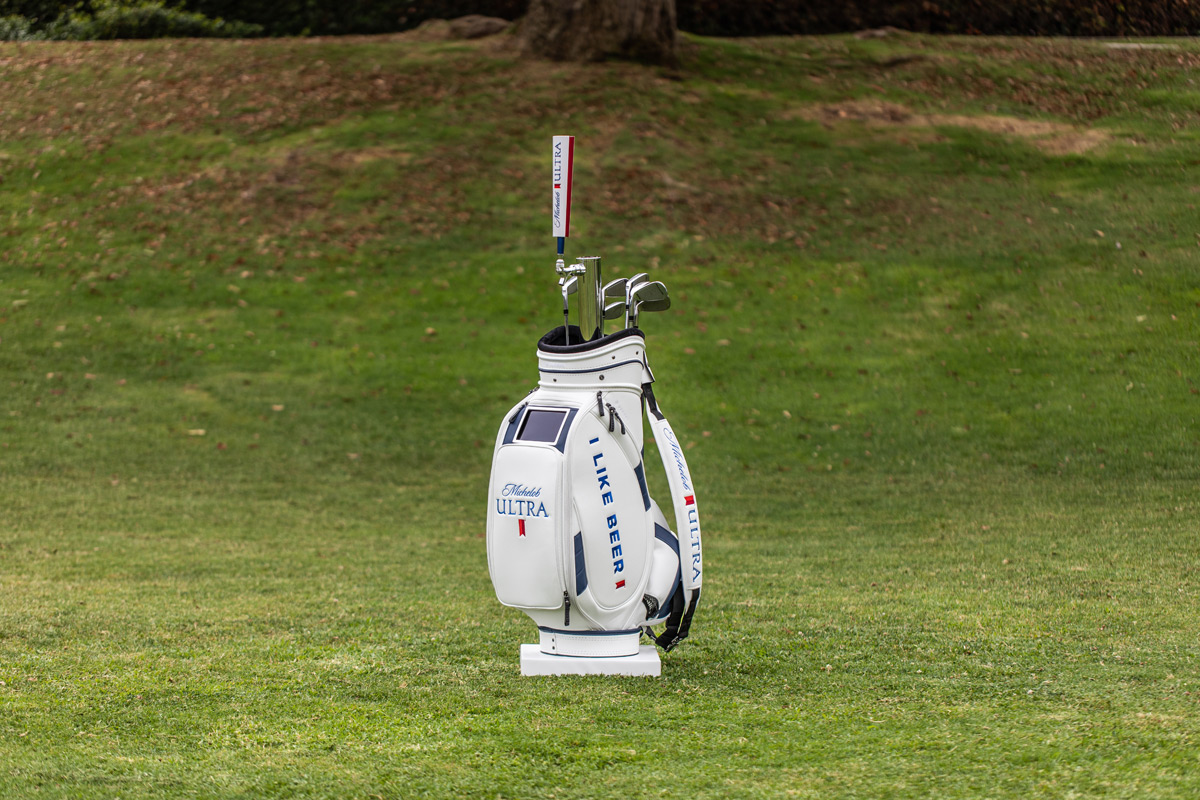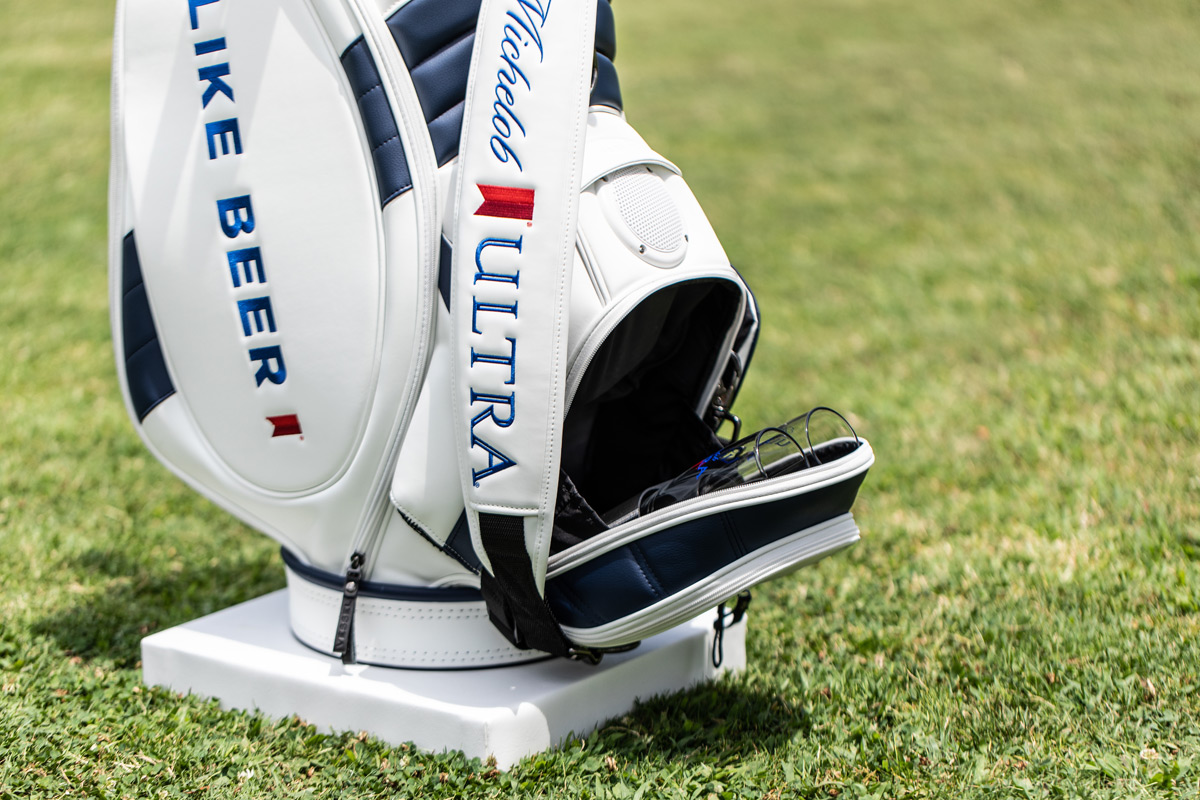 What do you think of the Michelob ULTRA Caddie Bag?