The Masters Tournament App Is A Must-Have For Golf Enthusiasts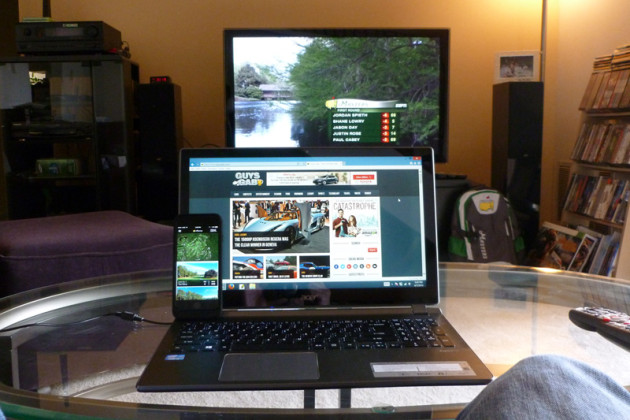 The Masters Tournament kicked off today, and I decided to work from home so that I wouldn't have to miss a minute of the action. Sure, it hasn't exactly been the most productive day, but what can I say? Tiger got me hooked on golf years ago, and now I just can't get enough of it!
If you don't have the luxury of calling out, you can still follow everything that is happening at Augusta thanks to our friends at IBM. You might not realize this, but IBM has been powering the digital experience for the Masters for 20 years now, starting with the first website back in 1996.
For years, I would visit Masters.com to stream the tournament and get my Masters fix. But what about when you're not in front of a computer, what do you do then?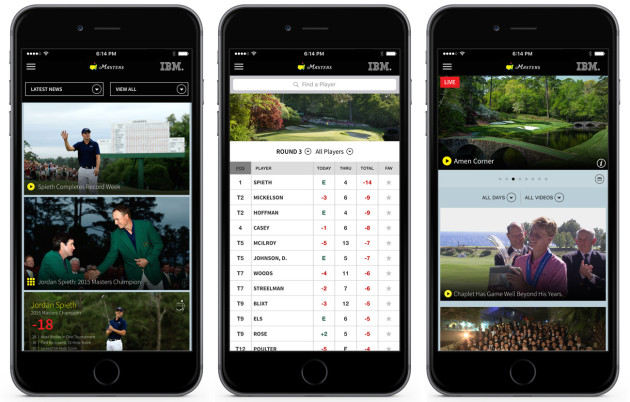 Download the new and improved Masters Tournament App, which allows you to stream action live from The Masters, scroll though the digital leaderboard, find tee times and even discover detailed info about every hole on the course. New features for 2016 include smart watch compatibility, real-time Track to follow shot distance and ball positioning, a virtual reality experience on Android devices, universal favoriting to follow your favorite player on the course and enhanced live stream video.
Even if you're watching the tournament at home on your big-screen TV, you'll still want to check out the App, as it offers a ton of additional content that you won't see on TV, including footage from lesser-known players who don't get that much airtime. And iPad users can read the break of the green with new slope animations and view the shots of multiple players with the Compare feature.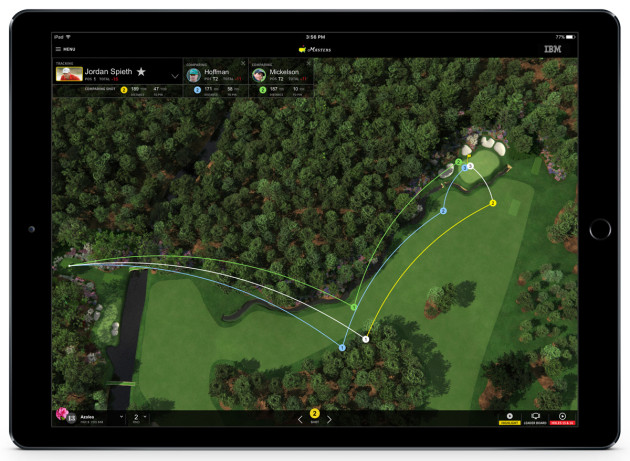 Overall, this is a pretty sweet app, and the fact that it's free is just icing on the cake. So what are you waiting for? Download the Masters App today, and prepare to experience the Masters like never before. Now if you'll excuse me, I've got to go make myself a pimento cheese sandwich.