F1's U.S. Grand Prix Returns To Circuit Of The Americas This October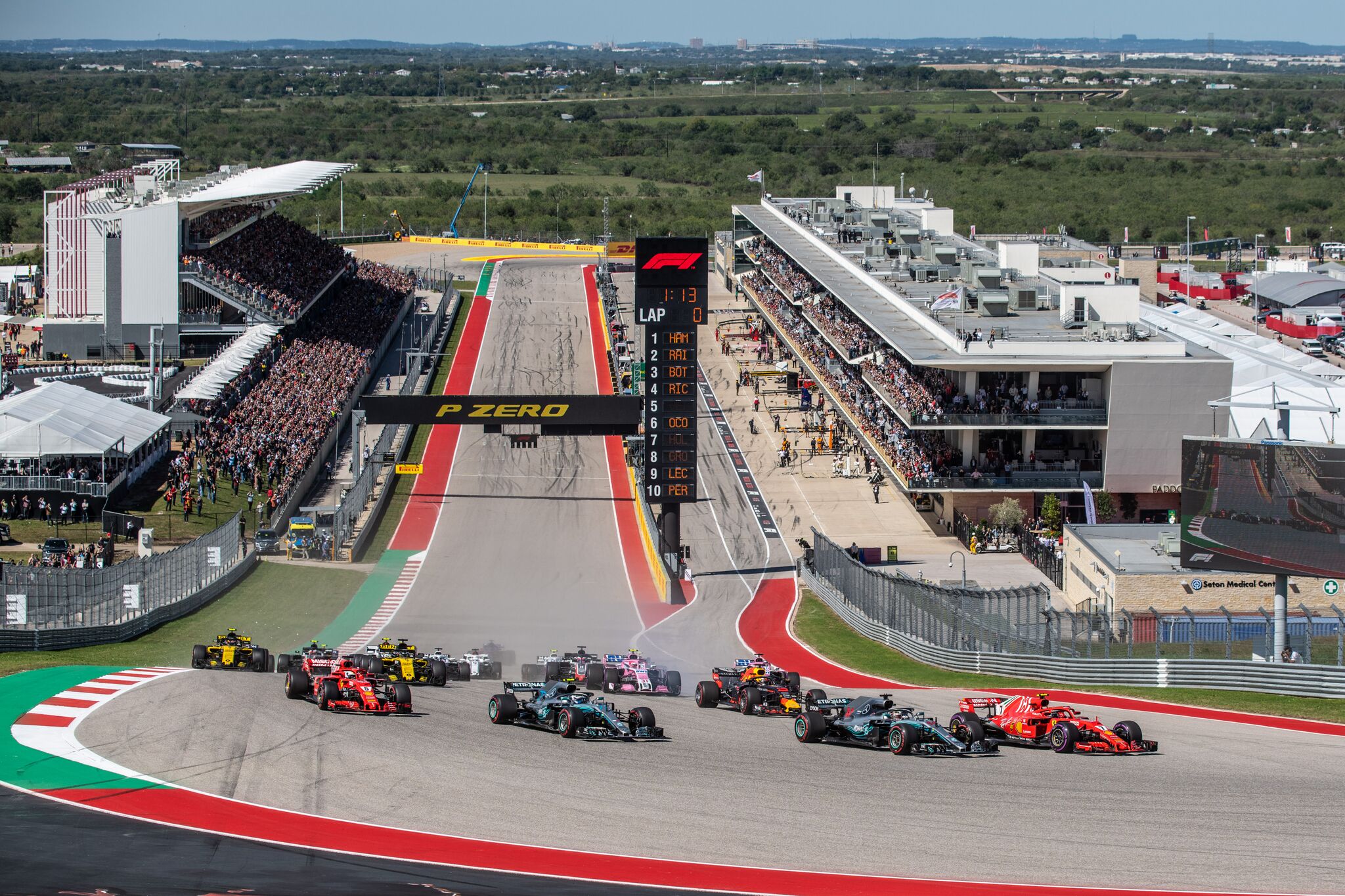 Would F1 return to the Circuit of the Americas this year? That's been the question on everyone's mind these past few months. And today, we've finally got our answer.. YES!
Following Lewis Hamilton's championship-clinching win at last year's wet and windy race, widely considered to be the best of the 2015 season, Circuit of The Americas is thrilled to welcome F1 back to Austin for the fifth year running, with the Formula 1 United States Grand Prix (F1 USGP) descending on Austin from Oct 21-23.
And with the addition of the Haas F1 Team (the first American-led Formula One outfit since 1986), this year's race should take on extra significance for fans of F1 in the US.
Over the years, we have seen various A-list musicians perform at an F1 Grand Prix race weekend, including Beyoncé, Rihanna, Elton John, Jay Z, and Pharrell Williams. And we can add Taylor Swift to that list now, as she'll be performing on COTA's Super Stage on Saturday, October 22nd after the Qualifying session.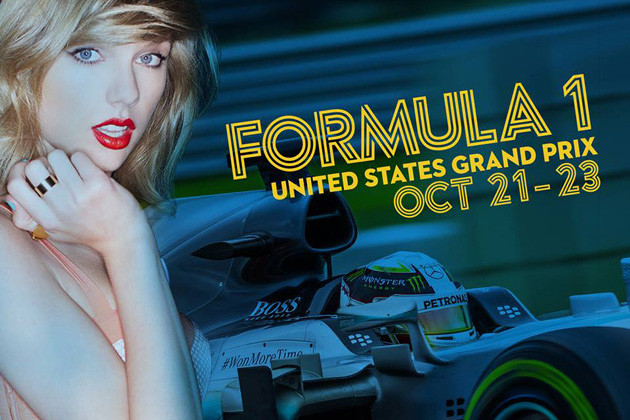 Bobby Epstein, Chairman/CEO of Circuit of The Americas, commented on today's announcement: "We are so happy to confirm F1's return to COTA as well as Taylor Swift's headline performance. We can't think of a better way to mark this important 5-year milestone for F1 in Austin. Since we first hosted this event in 2012, we have gained a lot of knowledge and insight that has allowed us to make significant annual improvements to the event that we are confident will continue to establish the Formula 1 United States Grand Prix as the standout race weekend on F1's calendar. By combining the excitement of Formula 1, the fun of the festival, and a full concert by Taylor Swift, we ensure fans can enjoy the greatest sports and entertainment event of the year. We're looking forward to welcoming visitors to Texas and COTA for what promises to be an amazing weekend."
Three-day weekend passes, which include access to a lawn seat for the Saturday concert, will go on sale to the public on Wednesday, April 6th at 10am at CircuitofTheAmericas.com. Hotel rooms can be booked now at www.circuitoftheamericas.com/bookaroom.
For more information, be sure to follow Circuit of The Americas on Facebook, Twitter and Instagram.