Tips For Throwing A Great Formula 1 Bash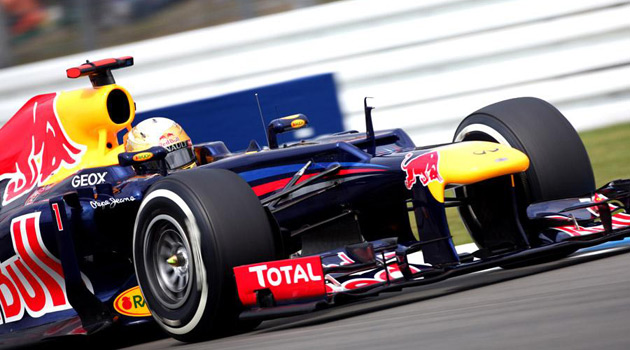 There's nothing quite like Formula 1. If your buddies only watch NASCAR, they may be in for a treat: The F1 single-seater speed demons – the fastest multi-turn circuit-racing cars in existence – make for one heck of a show. If your friends have yet to enjoy an F1 race, hold a bash for the 2013 Formula 1 United States Grand Prix in November, which lasts a full weekend and even features a rock concert by Sting. These five tips will make the day one to remember. By the end of the day, you may have created a few more F1 devotees.
1. Focus on Food
Let's be real here: A party without snacks (and maybe beer) for any American Grand Prix viewing isn't a party at all – it's just a gathering. Unless you want to risk your guests walking out before the race has even begun, or maybe even worse, raiding your fridge, put out a buffet of snacks and finger food near wherever you're going to be watching the race. Call it the "pit stop" if you feel like being clever. If you're feeling especially generous, upgrade the finger foods to barbeque or a pizza or other takeout food. You and your guests need fuel to keep the party going.
As far as finger foods go, offer protein-heavy snacks like:
Nuts
Beef jerky
Cottage cheese with fruit
Tuna
The more protein you and your friends get, the more energy you'll have for watching the race.
2. Replay Some Clips
F1 may enjoy less popularity than it deserves in the U.S., but it's a global powerhouse. There are plenty of free streaming clips and entire races from around the world online that you can show your friends who may be unfamiliar with the sport. Replay some clips from earlier F1 races before the big race to give your friends an idea of what's to come; have it playing on a loop in the background while you chat and get hyped for the big day, or ask everyone to quiet down for a moment so you can tell them about your favorite moments before you hit "play."
3. Host a Trivia Game
Maybe your friends don't know much about F1 racing. But if they're the devoted race car fans they claim to be, it's time to put their skill on display for all to see. Fill the time before the big event with a trivia game, Jeopardy style or something more like Trivial Pursuit. Offer the winner something more than just bragging rights, too, if you want to get the blood pumping. Food, racing merchandise or even just your time as a mechanic to help out on the winner's car project may prove tempting.
4. Show Off Your Cars
Ask everyone to drive their babies to the party and spend a few hours beforehand ogling each other's rides. If no one wants to bring their cars, show off your own in the garage or backyard. No one may show up in an F1 race car, but it's fitting to spend part of the day you watch F1 racing appreciating the cars you do have. Anyone who can bring a race car, albeit on a trailer, gets bragging rights.
5. Project the Race
When it comes to F1 racing, the bigger the race, the better. If you have a large-screen HDTV, that may do the job. However, you may find it more fun and impromptu to project the race onto the wall via a projector. That way, you can move the party outdoors if the weather is decent and watch on the side of your house or a screen. You can set up shop in your garage and watch there, too. Watching F1 racing is practically like experiencing a movie, high-speed chases and incredible "effects" and all, so why not watch it like one?
Last year, F1 racing returned to American soil after a five-year absence – to greater fan enthusiasm than ever, says The New York Times. With such a long absence, though, it's no wonder there are more NASCAR fans than F1 fans in the U.S. Share your love of F1 racing with your friends and family by throwing a memorable party the weekend of the 2013 Grand Prix.
Bernard Bhatka is a retired sports reporter with over three decades in the field. He's been known to throw a racing bash or two that friends for miles away flock to take part in.