DJI Mavic Air 2 Continues To Raise The Bar With Better Camera, Tracking & Flight Time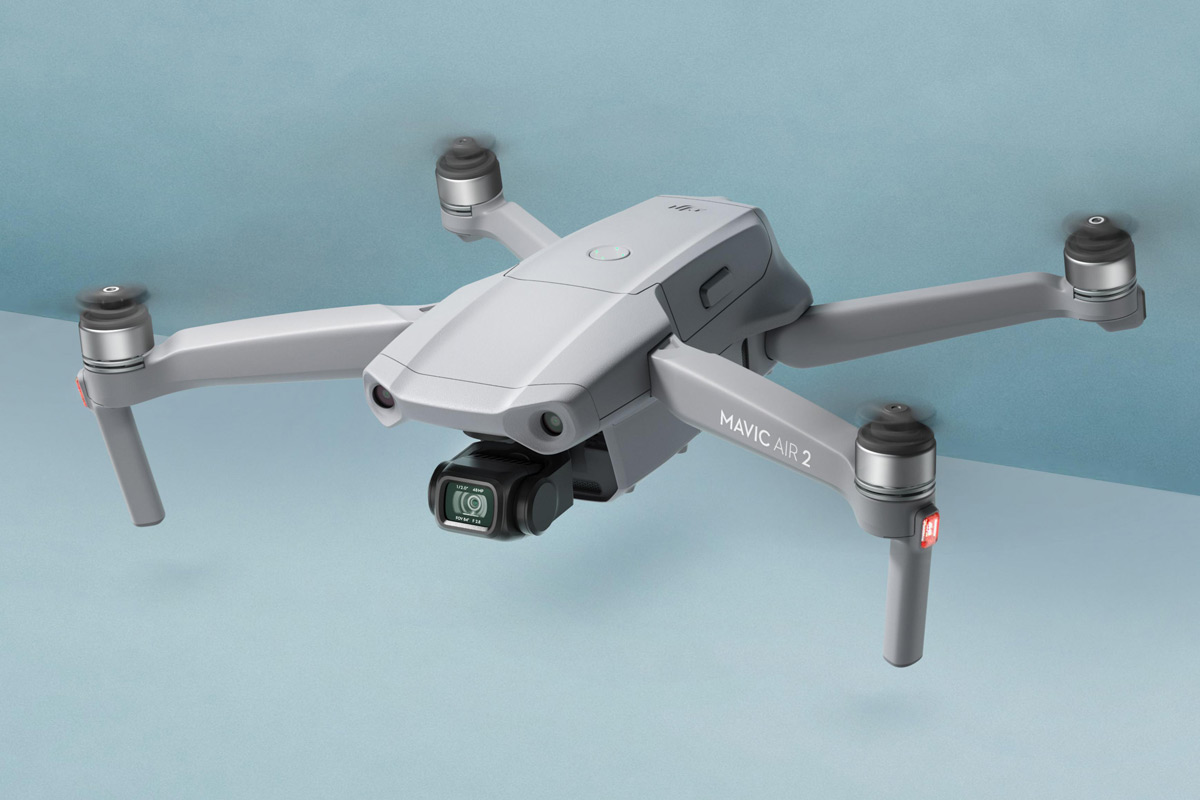 It's been two years since the release of the DJI Mavic Air, and while that's a great drone in it's own right, for its encore, DJI decided to redesign their best-selling drone from the ground up. Feast your eyes on the all-new DJI Mavic Air 2.
As you might expect, the Mavic Air 2 boasts an even better camera, increased flight time, and revamped autonomous capabilities, among other things. But it's also designed to be easier to fly, which should appeal to novices who want to get into the drone game without worrying about crashing their expensive new toy right out of the gate.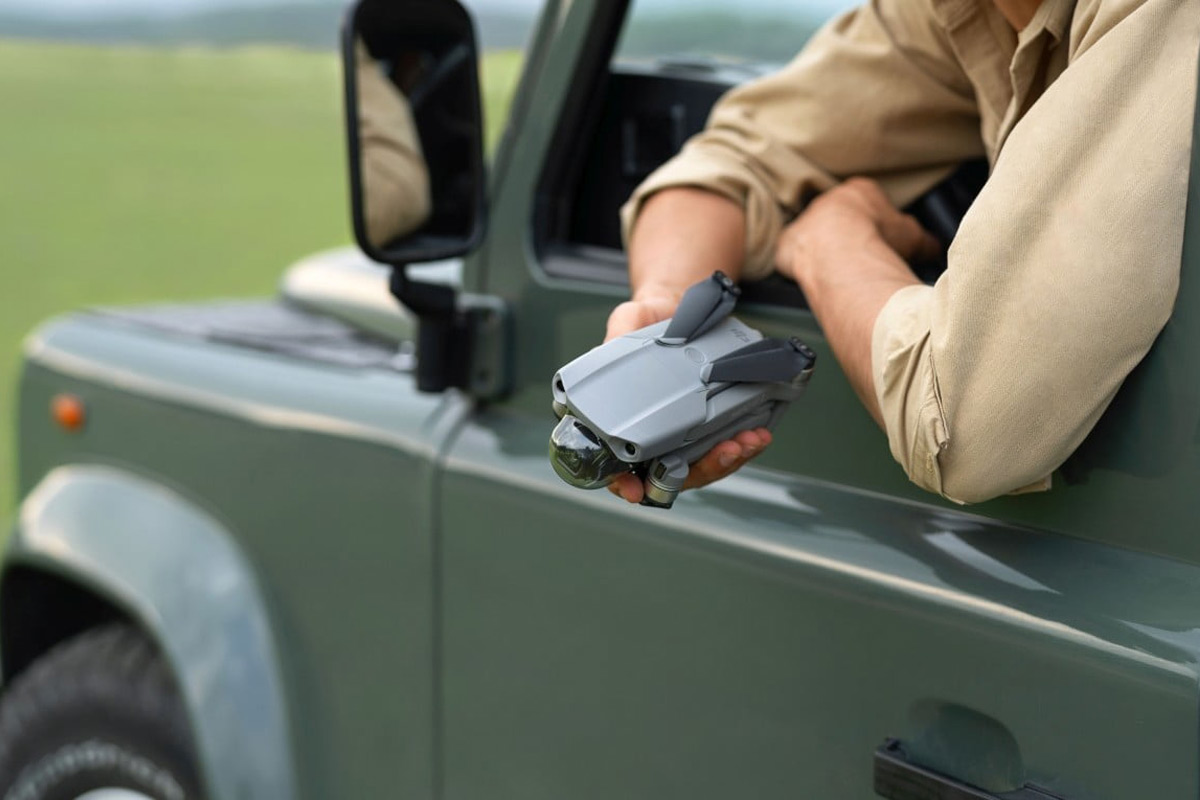 So what features are we most excited about on the DJI Mavic Air 2? For starters, how about the 34 minutes of flight time (making it the longest flying drone in the company's lineup)? That's an eternity in the drone world. No need to carry a spare battery pack with you anymore!
Of course, when it comes to drones, it's all about the photo/video footage, and DJI delivers on this front as well. The Mavic Air 2 now has a 1/2″ Quad Bayer sensor (up from the original's 1/2.3″) which shoots 12-megapixel images, along with a new high-resolution 48-megapixel mode. As for video, you'll be able to shoot in 4K at 60 fps and 120 mbps or 8X Slow Motion in 1080p at 240 fps.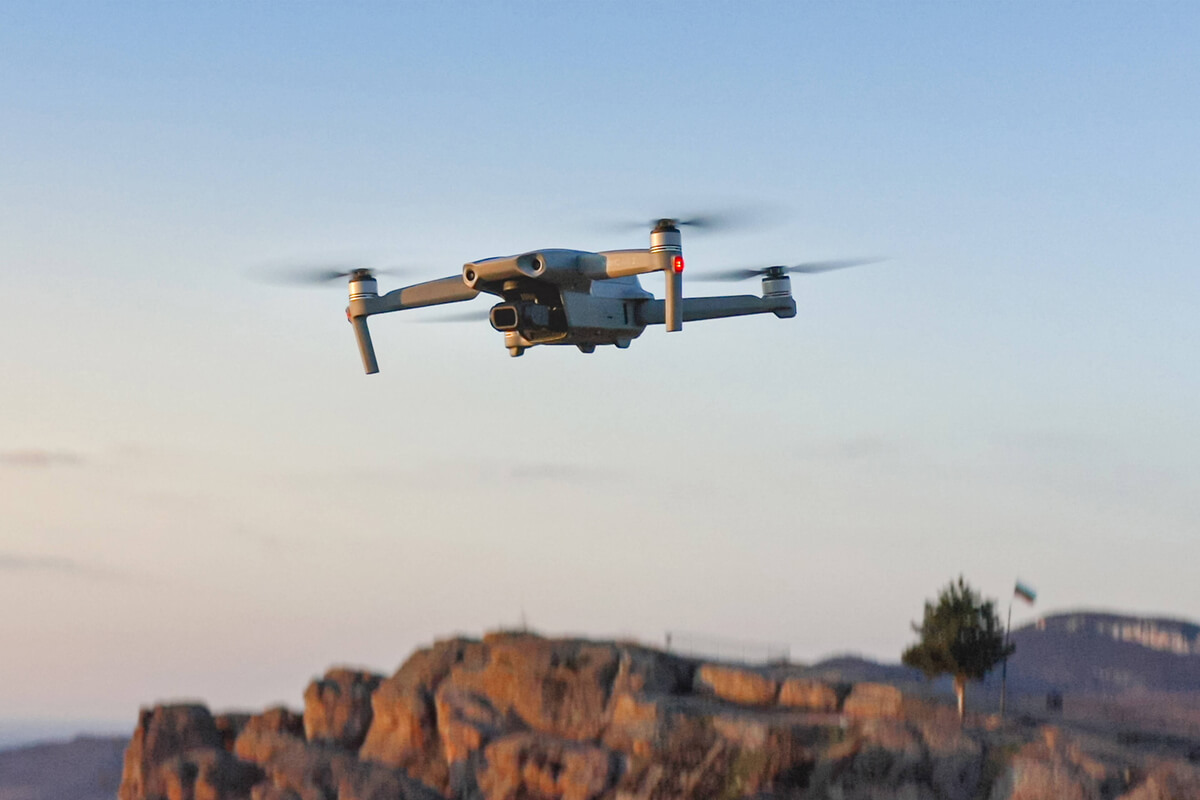 Fans of HDR photos in the original Mavic Air will be pleased to know that you can now shoot video in high dynamic range also. In addition, a new Hyperlight feature takes multiple photos and merges them to bring out a clear image in low-light scenes. The Mavic Air 2 can recognize five categories of scenes (sunsets, blue skies, grass, snow, and trees), then optimize settings to make the photograph pop by bringing out the highest degree of color, detail, and tones.
The Mavic Air 2 is equipped with unprecedented new safety features to help make flying as safe as possible. Obstacle sensors on the front and rear of the drone warn pilots when they're too close to an object and can also be set to stop the drone from moving any closer to avoid collision. Additional sensors and auxiliary lights on the bottom of Mavic Air 2 assist with several functions including smooth, automatic landing even in difficult lighting.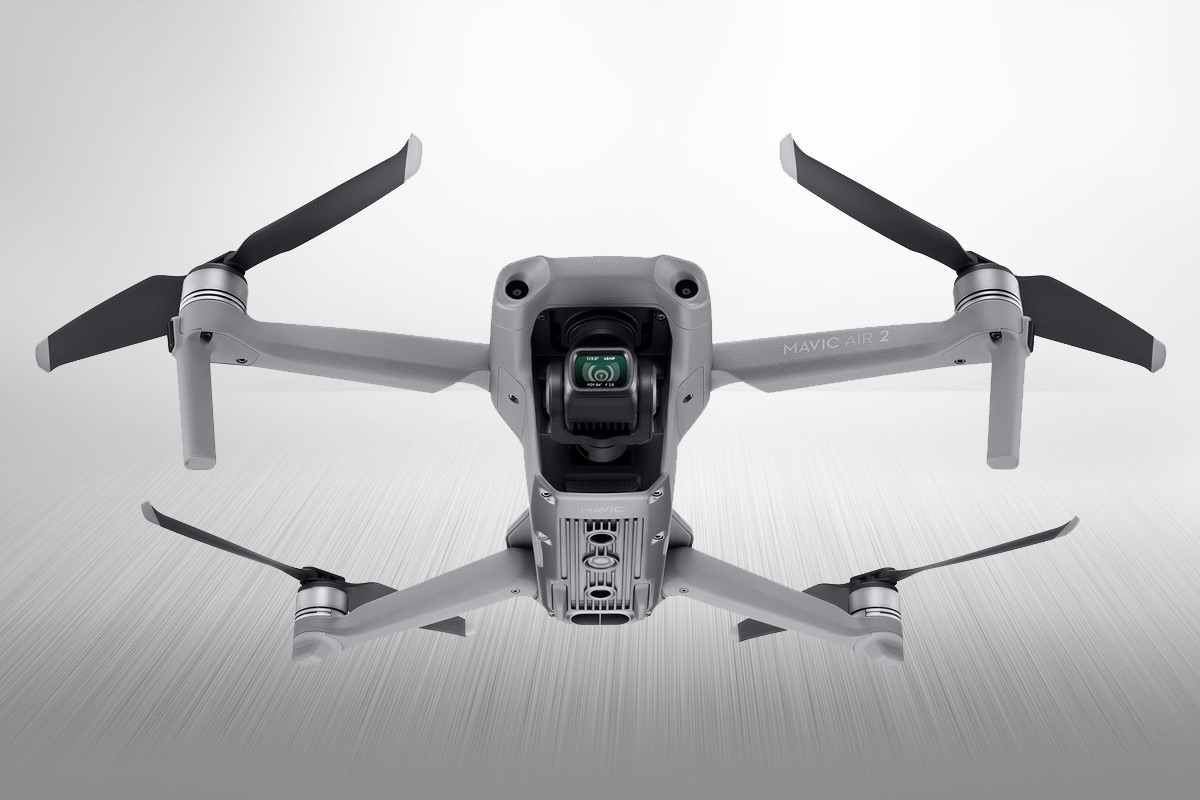 Advanced Pilot Assistance System (APAS) 3.0 brings the next level of autonomous flying to DJI drones. When users enable APAS 3.0, as obstacles come into the drone's path, Mavic Air 2 will create a new path around, under or over the object to avoid collision, giving you the confidence to fly in more complex situations while focusing on capturing their ideal images. Using 3D mapping, the updated version aids in smooth transitions and more fluid movements around objects even in highly complex environments.
DJI also equipped the Mavic Air 2 with FocusTrack, the most advanced tracking feature on any DJI drone and offers three different capture modes (ActiveTrack 3.0, Point of Interest 3.0, and Spotlight 2.0), along with a Hyperlapse feature that brings the visual appeal of timelapse but with the added element of the drone physically moving. And this footage can be shot in a max resolution of 8K.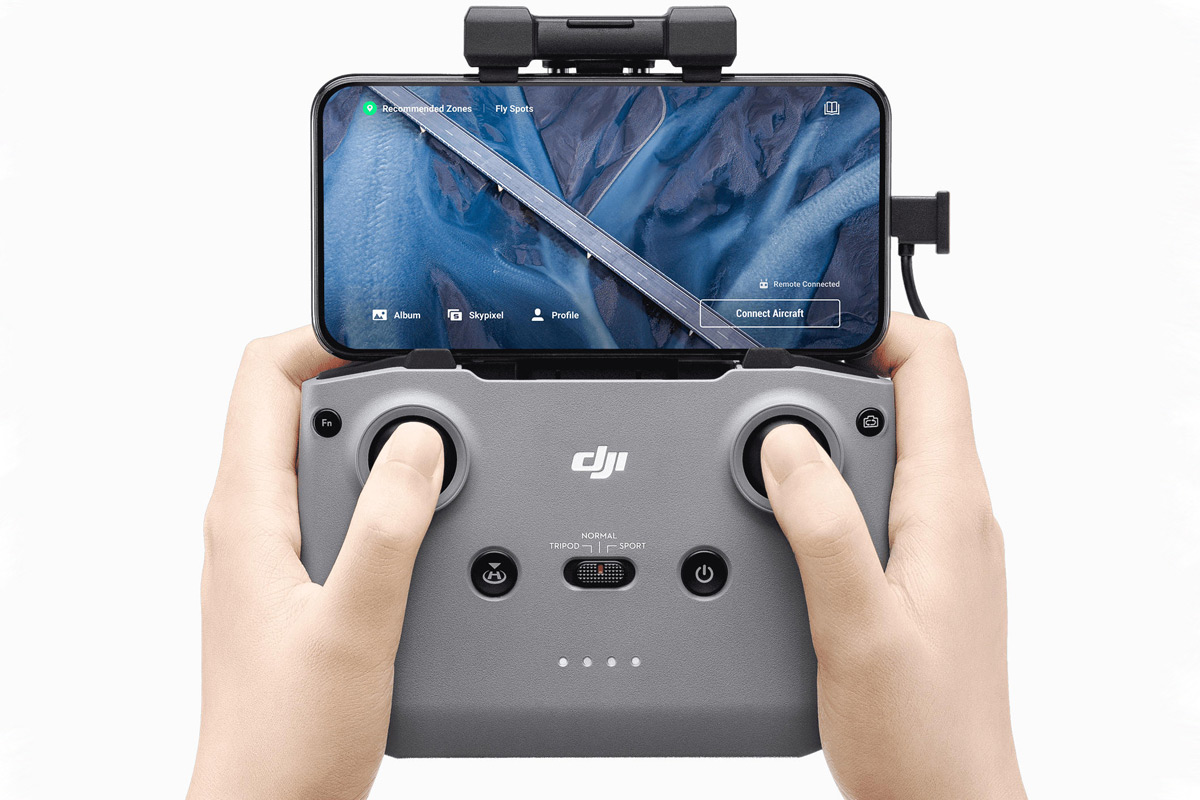 Lastly, there's an updated version of the DJI Fly app that adds more advanced functionality for Mavic Air 2 while maintaining its user-friendly navigation. New tutorials get users familiarized with the drone and quickly in the air, while easy to use in-app editing features make the DJI Fly app a one-stop tool to edit and adjust the footage captured.
Pricing for the DJI Mavic Air 2 starts at $799, and while it's currently available for purchase in China today, it won't be shipping to stores in the US until mid-May, as the coronavirus has introduced new complexities for global shipping and logistics. But given that we're all under quarantine right now anyway, what's a few more weeks to wait?
What do you think of the DJI Mavic Air 2?