DOVE MEN+CARE Introduces Premium Line Of 'Expert Shave' Products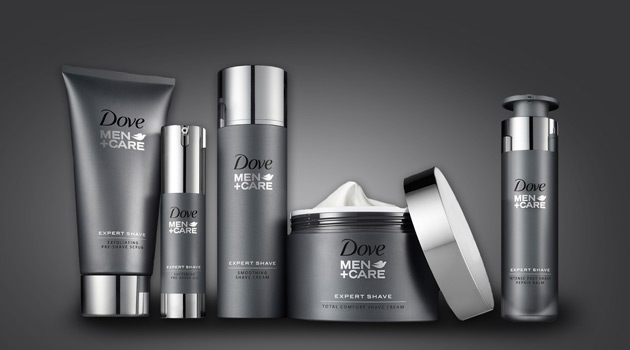 Professional barbers and dermatologists tell us that the key to a smoother, more comfortable shave isn't only the razor, but the products you use on your skin and beard. That's why Dove Men+Care created their Expert Shave line, an advanced three-step shave process that delivers the ultimate caring shave experience.
Now most "manly" men believe that they're fine with a straight razor and a can of Barbasol, just like Dad used back in the day. But the truth of the matter is there have been huge advancements in the world of grooming and skin care, and Dove Men+Care's Expert Shave line is at the forefront of this movement. Used together, these products are clinically proven to better hydrate skin, help protect your skin during shaving and provide an incredibly smooth glide for the razor. The result is a professional-grade shave that leaves your skin feeling soft and smooth.
"Dove Men+Care Expert Shave is an upgraded shaving experience for men – The products are specifically designed to allow for smooth razor glide across the skin and an advanced level of moisturization, before, during and after shaving," said Carmelo Guastella, award-winning barber with 30 years of experience who collaborated on the creation of the range. "I believe that how you prepare men's skin and the ingredients used in products are as important as blade selection when it comes to shaving."
We had a chance to try out the entire Dove Men+Care Expert Shave product line, including the Exfoliating Pre-Shave Scrub ($21.99), Softening Pre-Shave Oil ($21.99), Smoothing Shave Cream ($21.99) for normal skin or Total Comfort Shave Cream ($25.99) for drier skin, and Intense Post-Shave Repair Balm ($25.99).
While the three-step process (Pre-Shave, Shave, Post-Shave) takes slightly longer than your typical shaving routine, the results are well worth the extra effort. We experienced a smoother, closer shave, with less skin irritation or ingrown hairs, and overall healthier looking skin. All this for roughly $95 all said and done. It's not cheap, but trust us when we tell you that it's worth every penny!
If you're looking for a superior shave experience, you must try out the Dove Men+Care Expert Shave range of products, each of which draws on the 50 years of experience Dove has caring for and moisturizing skin.
For more information on Dove Men+Care Expert Shave, visit www.dove.com/expertshave.