'Fast And Furious' Actor Paul Walker Dies In Car Crash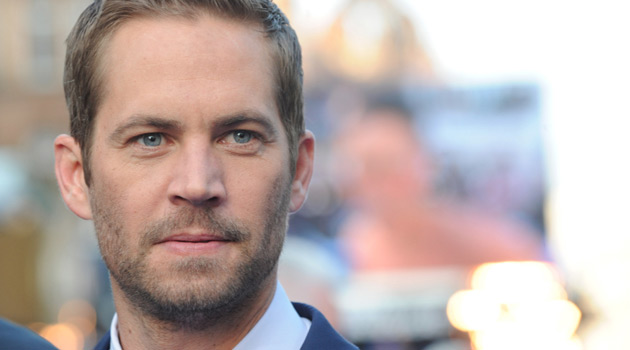 Last night, TMZ posted a story stating that Fast and Furious actor Paul Walker had been killed in a fiery crash involving a friend's red Porsche Carrera GT. While many people claimed this was nothing more than another Internet hoax, it was later confirmed by his rep that he had indeed died.
Walker is said to have been attending a charity event hosted by Always Evolving Performance Motors in Valencia CA. Paul Walker and Roger Rodas decided to take a spin in the shop's new Porsche Carrera GT, and that's where things took a turn for the worse.
An eyewitness describes what happened next:
They left the AEP parking lot turning right onto Alta Vista Ave. They then turned right onto Constellation Rd, and then right again onto Kelly Johnson Pkwy where the driver began testing the limits of the Porsche.

Kelly Johnson Pkwy has a small s curve and a wide sweeping right turn that turns into Hercules St. Paul and Roger's speed was too fast into the curve and the car's rear end kicked out toward the driver side. The driver then over corrected and the passenger side rear end kicked out to the passenger side.

Sliding sideways at high speed, the car hit a light pole directly on the passenger door where Paul was sitting and the car was split/wrapped around the pole. The car then came to a sliding stop on a small tree where it then caught fire.
Here's a photo of Paul Walker with the Carrera GT just moments before the crash: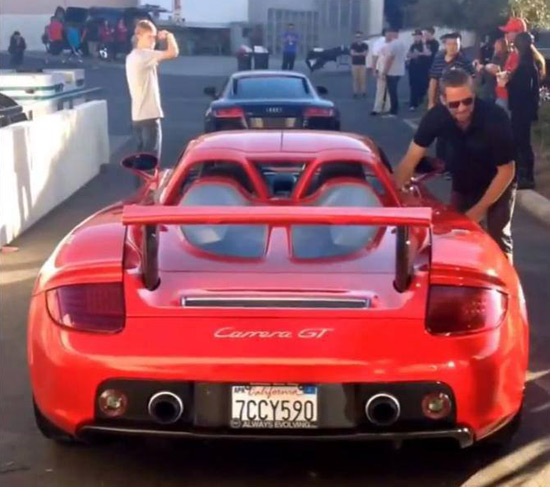 R.I.P. Paul Walker