First Drive: 2018 Chevrolet Equinox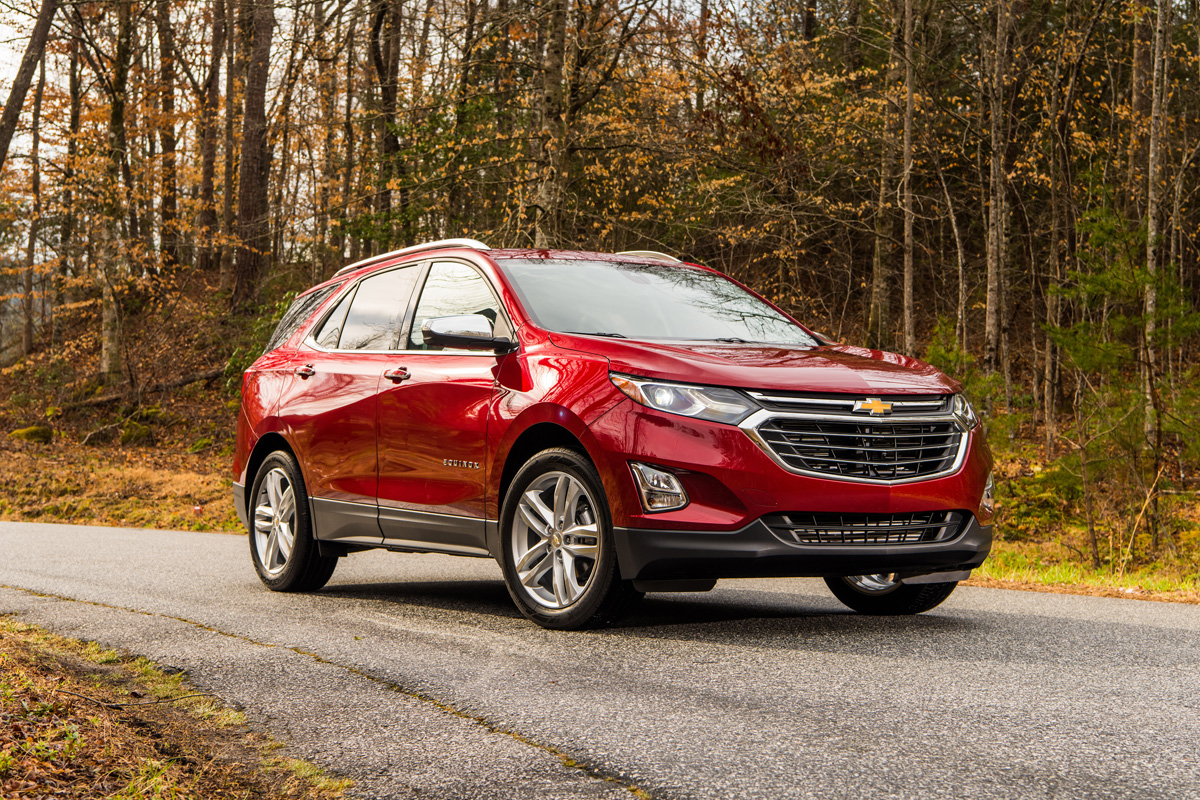 Chevy recently brought us down to South Carolina to drive the all-new 2018 Chevrolet Equinox. And staying true to their "Find New Roads" slogan, we did just that, embarking on a choose your own adventure journey that allowed us to explore the area (and the car) as we drove from Greenville, SC to Asheville, NC.
When the 2018 Equinox was unveiled, we were impressed with its fresh, modern design, the all-turbo engine lineup, not to mention all of the connectivity and safety features. But would this be enough to compete in the highly competitive compact SUV market, facing off against the likes of the Honda CR-V, Toyota RAV4, Ford Escape, Mazda CX-5, and Subaru Forester?
Absolutely. The Equinox has been a top seller for Chevrolet, and with the new model improved in every way, that's sure to continue. There's a greater emphasis on design, fuel efficiency (hence the turbo engines), and plenty of tech (Apple CarPlay, 4G LTE Wi-Fi, USB charging ports) to keep any millennial happy.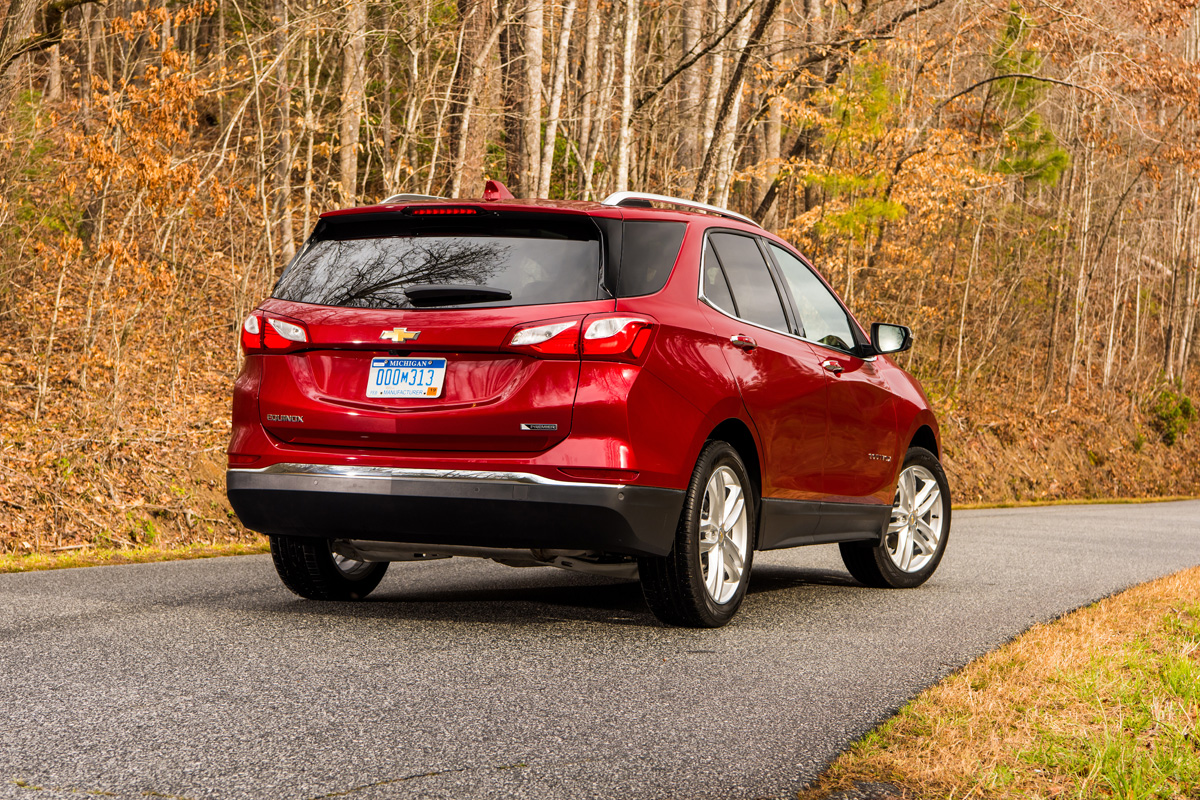 The first version to hit dealerships this spring will be equipped with the base 1.5L turbo four engine, with the 2.0L turbo and 1.6L turbo diesel powerplants arriving later the summer. For our drive through the Carolinas, Chevy had top-level Premier models with the 1.5-liter engines on hand for us, with both front- and all-wheel drive vehicles to choose from. We drove 'em both to compare.
After getting an overview of the Equinox, we partnered up (I rode with Mike Meredith from AutoNXT), and we plotted a course for Asheville. Our first stop was the Old Esso Gas Station in Landrum, SC, an abandoned but well-preserved vintage Esso Gas Station, complete with an old Esso sign, a Wayne Gravity type gas pump, and even an outhouse in the back. It was a real blast from the past!
Sticking with that old-school vibe, we decided to check out Rocky's Soda Shop in Brevard, NC. While their milkshakes and ice cream sundaes were really tempting, I had to try their pimento grilled cheese sandwich (based on a 65-year old recipe) and see what all the fuss was about.. After all, they call it "the caviar of the South". It was interesting for sure, but I think I'll stick with traditional grilled cheese.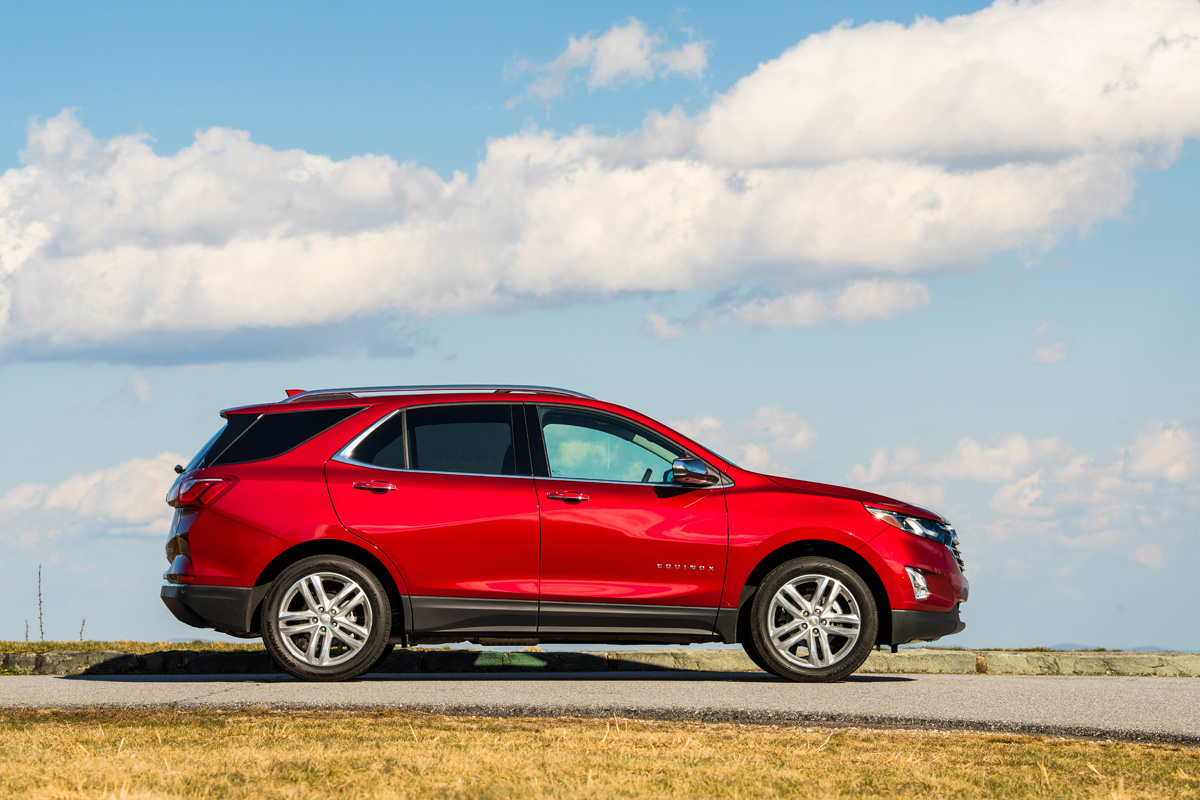 From there, we headed a few miles up the road to Looking Glass Falls, a breathtaking 60-foot waterfall that you can see from the side of the road, you don't even need to get out of your car if you don't want to. There are no shortages of waterfalls in this region, but being that we were on a strict timetable, this one made the most sense, as we didn't have to hike two miles to get there.
After getting a few photos, we jumped back in the Equinox and plotted a course for The Gnome Bake Shop in Canton, a local bakery known for their decadent delights, including cream horns, caramel apple cookies, and tasty cupcakes, along with traditional treats like date bars and brownies. Their famed cream horns were absolutely insane, and I'm pretty sure I was on a sugar high for the rest of the afternoon.
But the best part about going to the bakery was the route that the navigation system had us take to get there! This 15+ mile stretch of hills and twisting roads through the Blue Ridge Mountains is better suited for a sports car than a compact SUV, but the Equinox handled it with ease. We really pushed the car in this section, and it had plenty of power to get through the hills, and it stayed remarkably planted and stable in the twisties, with no real body roll to speak of. Impressive, to say the least!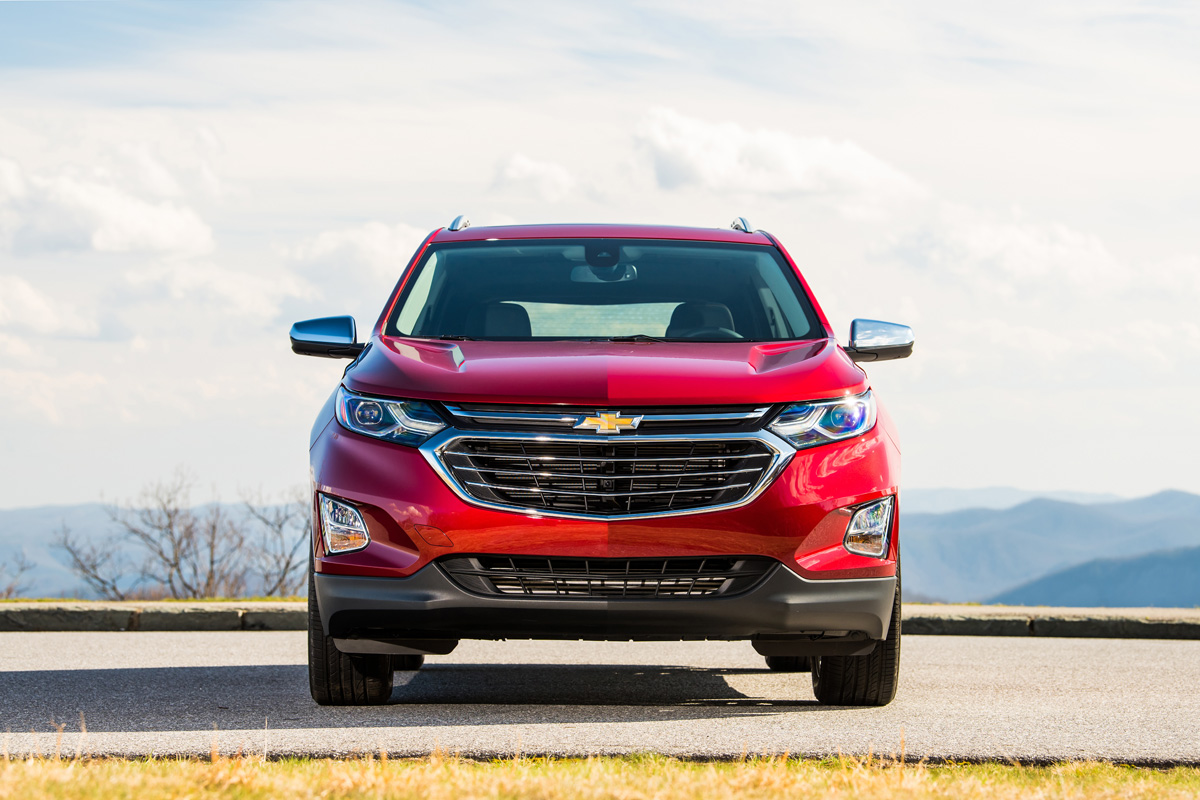 The last stretch to our hotel was mainly highway driving, in rush hour traffic. While this wasn't ideal, it gave us a chance to see some of the active safety features (forward collision alert, blind-spot monitoring, lane keep assist, safety alert seat, etc) in action. And the Equinox's Surround Vision 360-degree bird's eye view proved to be pretty handy when parking the car as well.
At the end of the day, the 2018 Chevrolet Equinox really won me over, and I'd highly recommend it to anyone in the market for a compact SUV. The sophisticated, sculpted exterior design will definitely turn some heads, and the interior is a very nice place to call home. Power wise, the base 1.5-liter turbo engine with 170HP and 203 lb-ft of torque provides plenty of power while returning a respectable 32 MPG highway / 26 MPG city.
It's also chock full of safety features to keep you and your family safe on the road, not to mention the latest in connectivity technologies to keep you plugged in. All this for a starting price of just $24,475.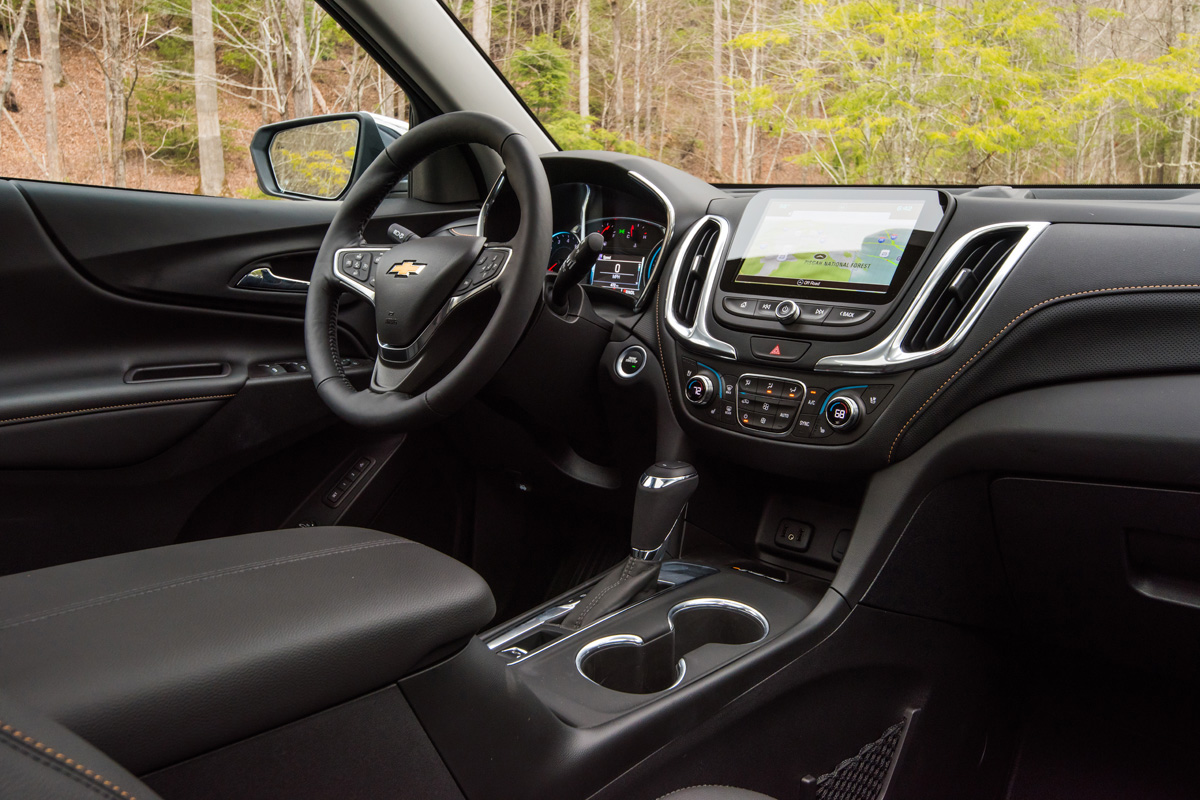 What do you think of the 2018 Chevrolet Equinox?