The 2017 Ford GT Offers Five Drive Modes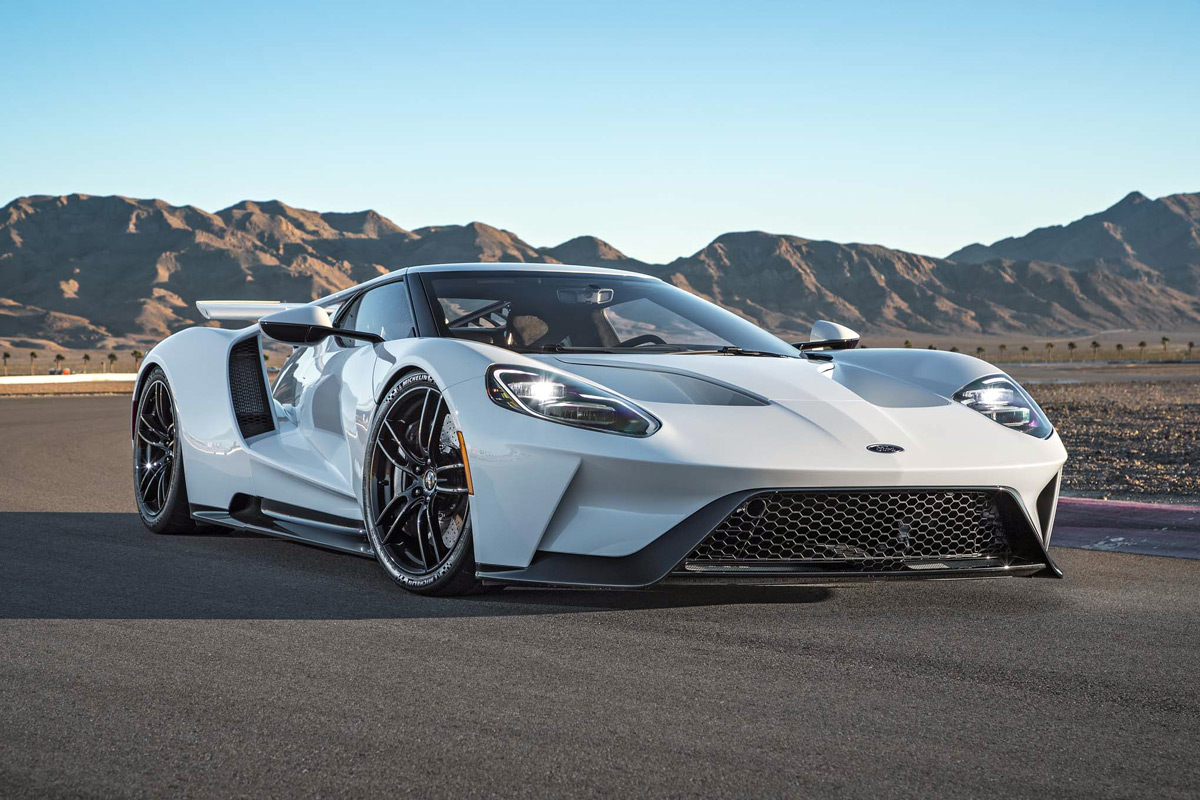 There once was a time when owning a supercar meant compromise. Undeniably, the thrills were real, but the effort required to operate many a high-performance machine could overwhelm.
But with the all-new Ford GT, there is no such tradeoff. Ford Performance engineers set out to ensure being behind the wheel of the 647HP carbon fiber supercar is an absolute joy regardless of driving conditions.
Five modes enable the Ford GT to attain ideal performance – whether on-road driving on a nice summer day, contending with rain and other elements, or aggressively pursuing its limits on a closed circuit.
The drive modes include:
Normal, for everyday driving
Wet, for driving in the elements
Sport, for more spirited ventures
Track, for racing
V-Max, for maximum straight-line speed
Switching the setting changes electronic, mechanical and aerodynamic elements, and the infographic below explains each of the five drive modes in further detail: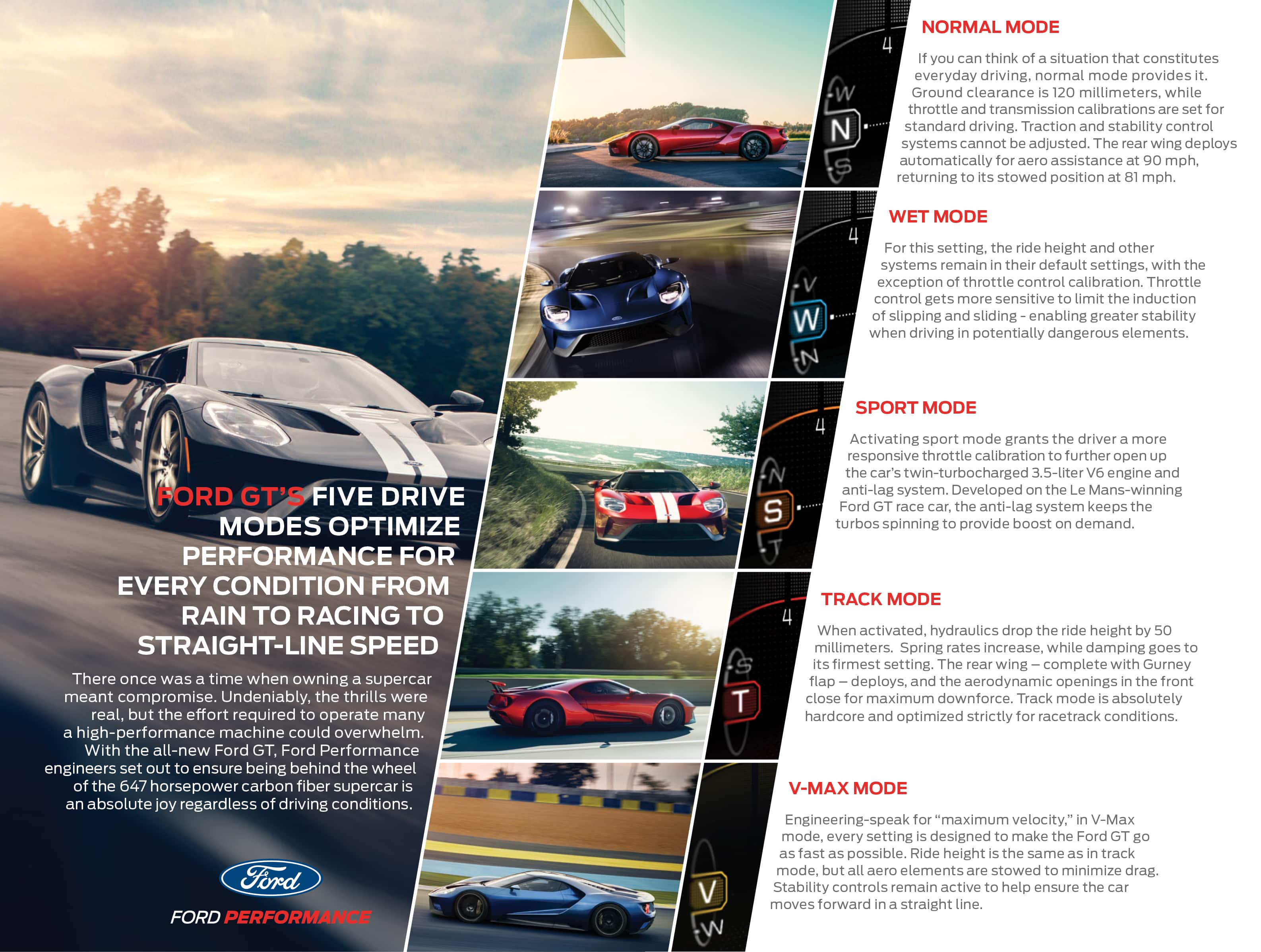 In addition, leveraging learnings from the Ford GT racing program, Ford Performance gave each mode a unique instrument cluster display, with elements prioritized to enhance the overall driving experience.
All of this means that with the simple turn of a knob on its F1-inspired steering wheel, the all-new supercar can switch nearly instantaneously from canyon-carving road machine to fully functioning race car tuned for maximum speed and downforce.
For more information on the Ford GT, please visit www.fordgt.com.