First Look: The All-New 2019 Ram 1500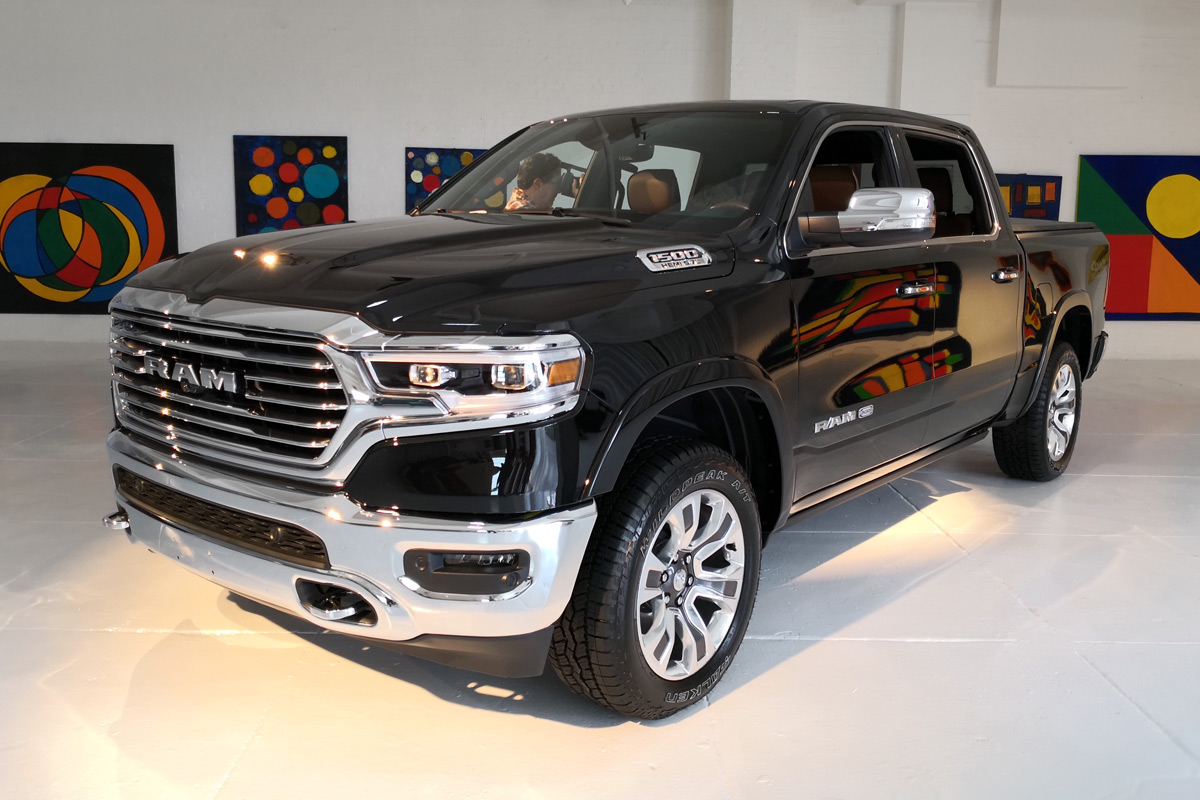 Last week, the folks at FCA invited me to New York City to learn more about the all-new 2019 Ram 1500, which was unveiled in January at the Detroit Auto Show. I wasn't able to make it out to Detroit this year, so I was excited to finally check it out for myself. And I've got to say, I really liked what I saw..
When the new 2019 Ram 1500 was introduced, they declared it "the benchmark for durability, technology, efficiency and convenience with features never before offered in a pickup," which is a pretty bold statement, especially when facing off against the likes of Ford and Chevrolet, both of which have been bringing their 'A' game.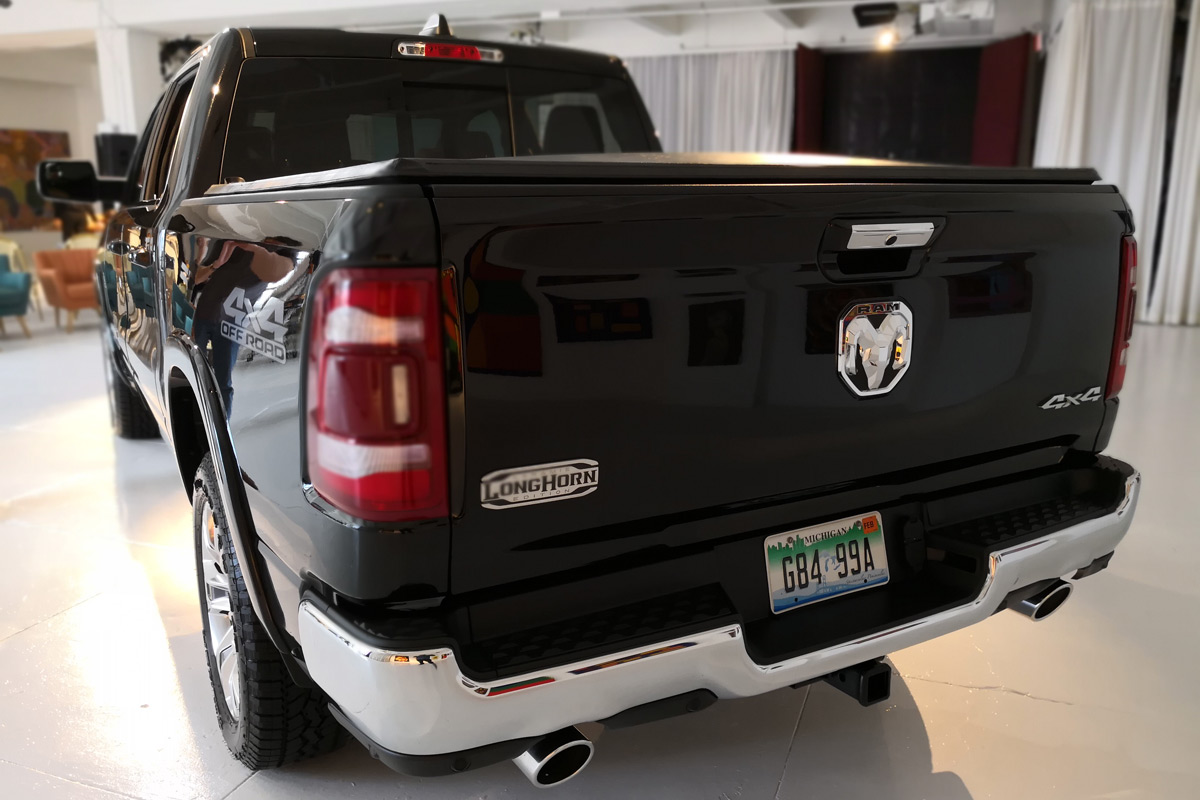 But as I learned during their presentation, they've got the goods to back it up, and it should be interesting to see how the new Ram 1500 fares in this ultra-competitive segment. What we do know is that Ram owners are fiercely loyal to the brand, and there's a whole lot for them to like about this new model.
As a truck, durability is the most important feature of the vehicle, and engineers worked their magic to reduce overall weight by 225 pounds (taking advantage of lightweight aluminum for certain components) while increasing stiffness (thanks to the use of high-strength steel in key areas) and delivering a maximum payload of 2,300 pounds and maximum trailer tow capacity of 12,750 pounds.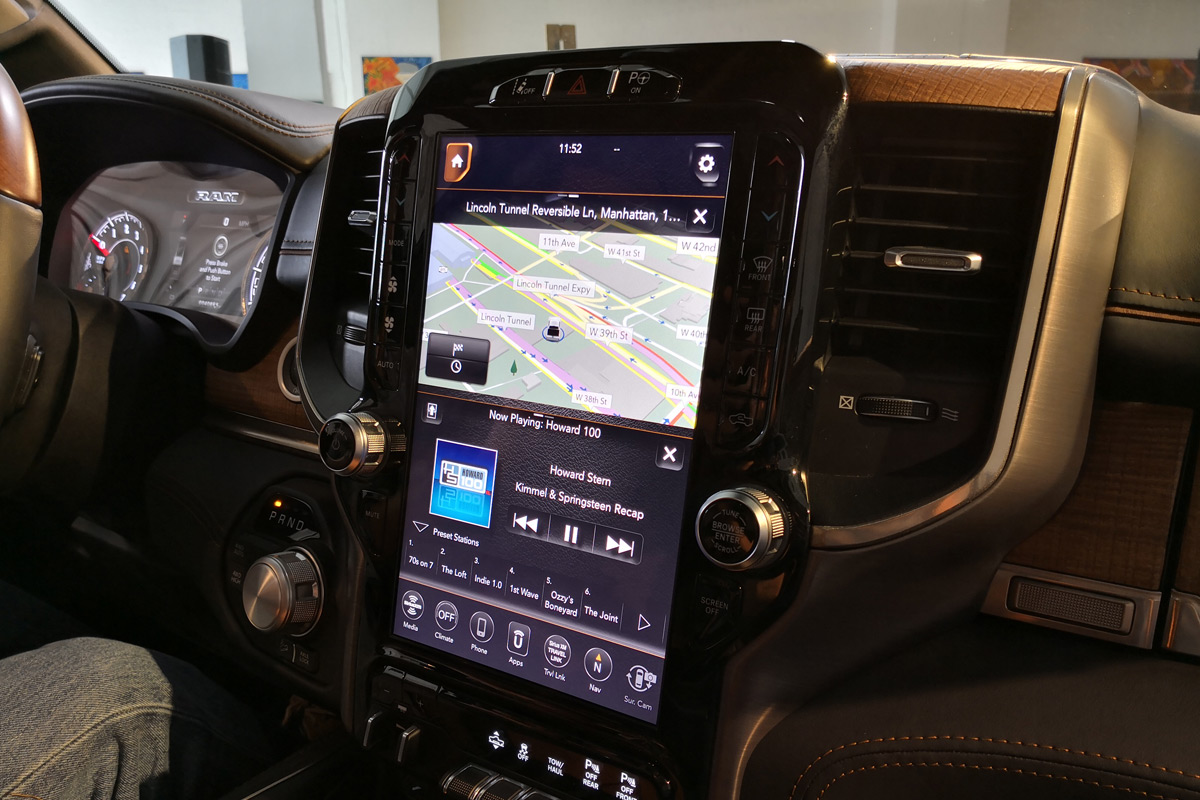 Despite being a "work truck", consumers demand the latest and greatest in technology when purchasing new vehicles, and Ram delivers this in spades. The Uconnect 12-inch touchscreen display is like nothing we've ever seen before, and it's fully configurable. If that's not enough, the truck is available with the all-new SiriusXM On Demand service. And you can rock out to those tunes in the ultra-powerful 19-speaker, 900-watt Harman Kardon sound system!
While the brawny 5.7-liter HEMI V8 is still the engine of choice, with 395 horsepower and 410 lb-ft of torque, the standard 3.6-liter Pentastar V6 engine is no slouch either, with 305HP and 269 lb-ft of torque on tap. Both engines benefit from the eTorque mild hybrid system, which help improve performance, fuel economy, payload, towing capabilities and drivability.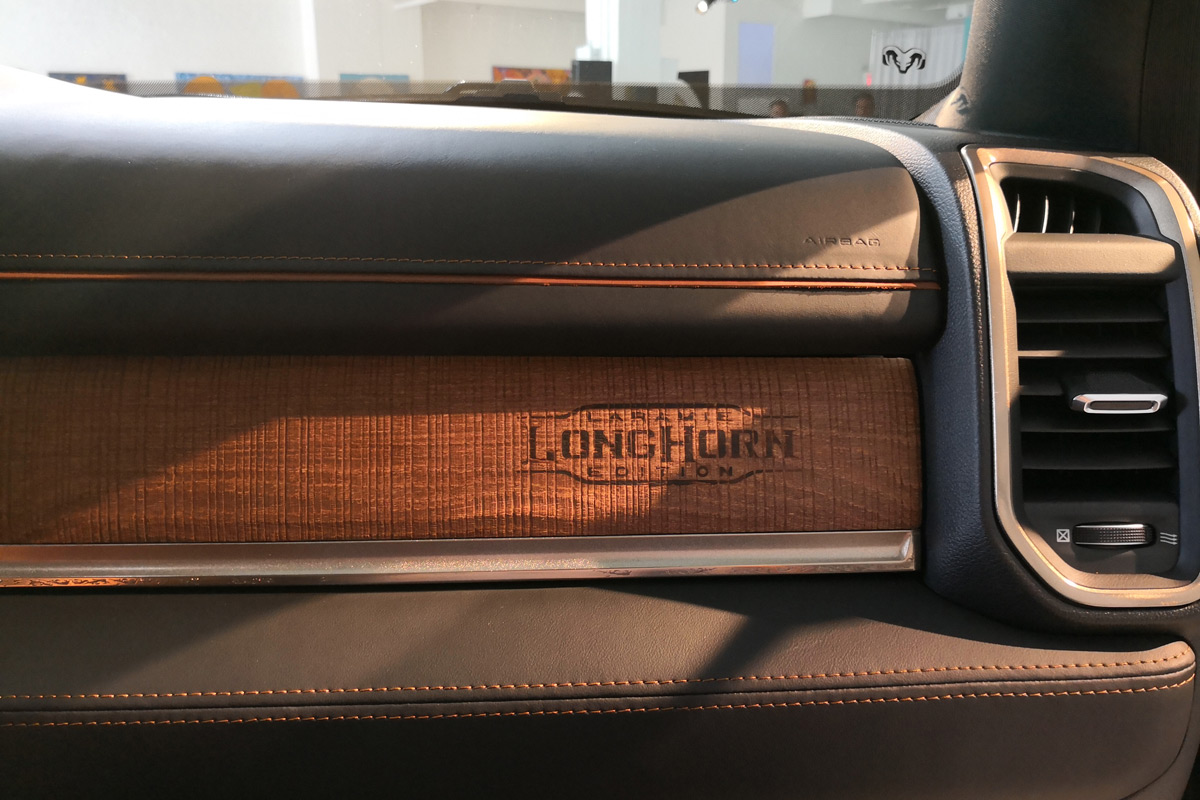 Visually, the truck is a huge leap forward from the outgoing model both inside and out. While the exterior styling is pretty self-explanatory (it's slightly longer and wider, with a much more aggressive grill), it's inside the vehicle where the real magic happens. The interior design team brought unique colors and premium materials (real wood, leather, metals) to each of the trim levels of the 2019 Ram 1500 to make them distinct.
Safety and security are paramount for today's vehicles, and the 2019 Ram has more than 100 available safety and security features to keep you safe, with every acronym you can imagine (BSM, ACC, EPB, MOC, RCP, etc). In short, this truck will give you peace of mind should you get into a bad situation.. or help you avoid one altogether.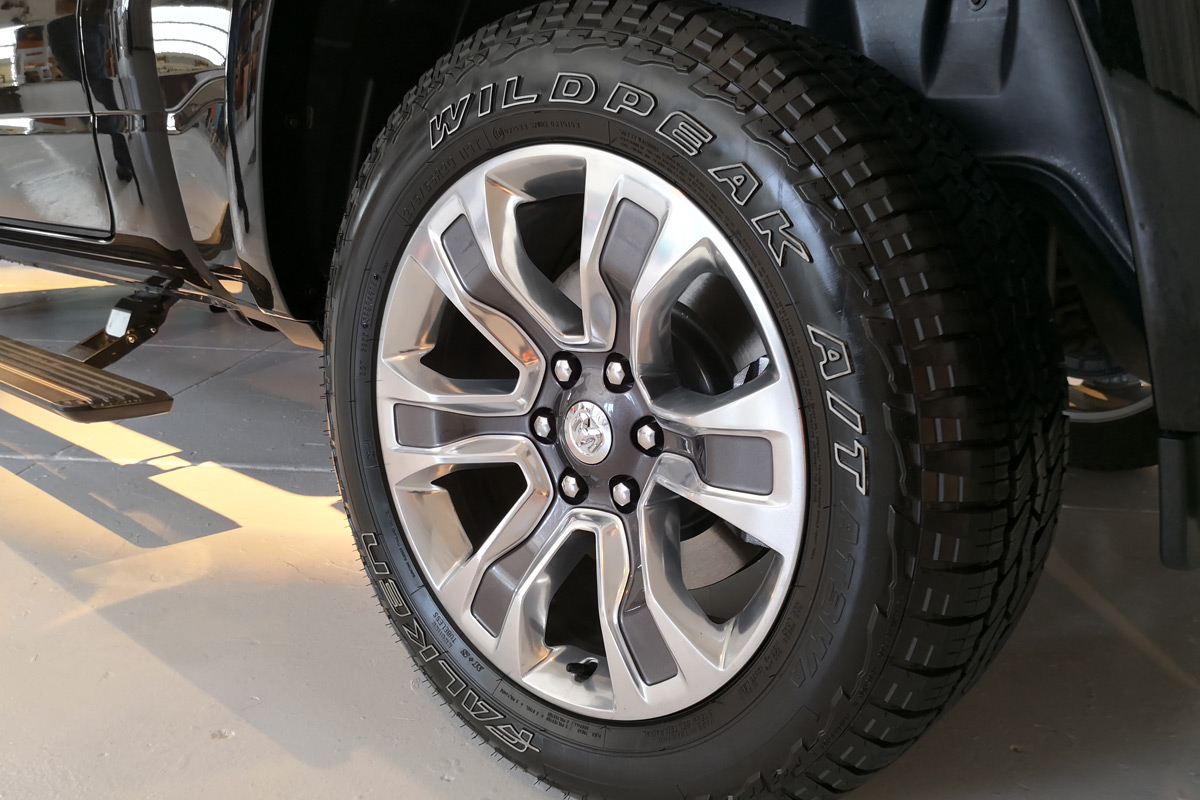 Pricing for the 2019 Ram 1500 starts at $31,695 for a Tradesman (Quad 4×2 V6), with the top-of-the-line Limited starting at $53,890 (Quad 4×2 V8), and as always, those prices can rise quickly depending on which options you choose. But whatever you do, make sure you get the Rambox, it's well worth the additional $995.
The 2019 Ram 1500 is available in dealerships now, so if you're thinking about purchasing a new truck, make sure you take the new Ram out for a test drive!