First Drive: 2018 Ford F-150 Power Stroke Diesel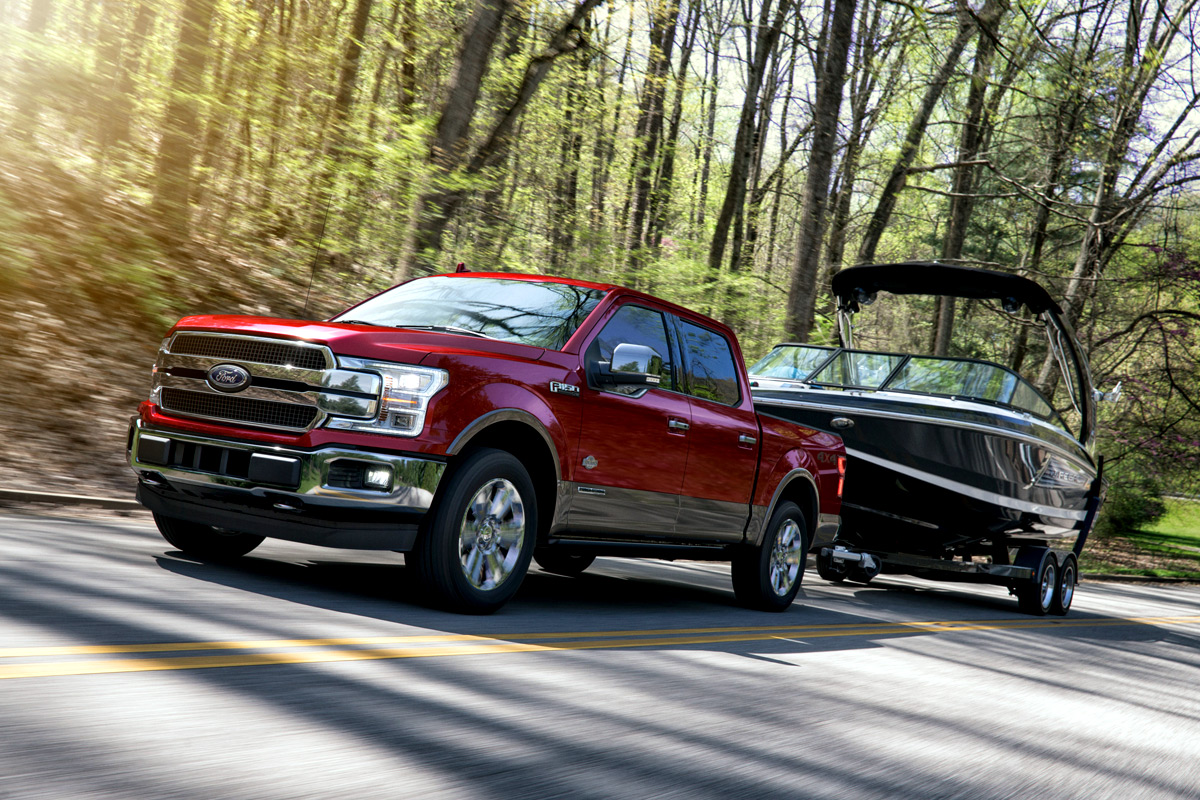 It's hard to believe, but the Ford F-150 has never been offered with a diesel engine.. until now.
While Ford has offered a diesel engine in it's F-Series Super Duty trucks for quite awhile now, not everyone out there wants (or needs) a bigger truck. So when Ford finally announced that they would be offering a diesel engine for the F-150, people were excited.
So when Ford invited us out to Denver, Colorado to drive the 2018 Ford F-150 Power Stroke Diesel for ourselves, we were only too happy to accept. And after spending a day behind the wheel of it in the Mile High City, I'm happy to report that it was worth the wait.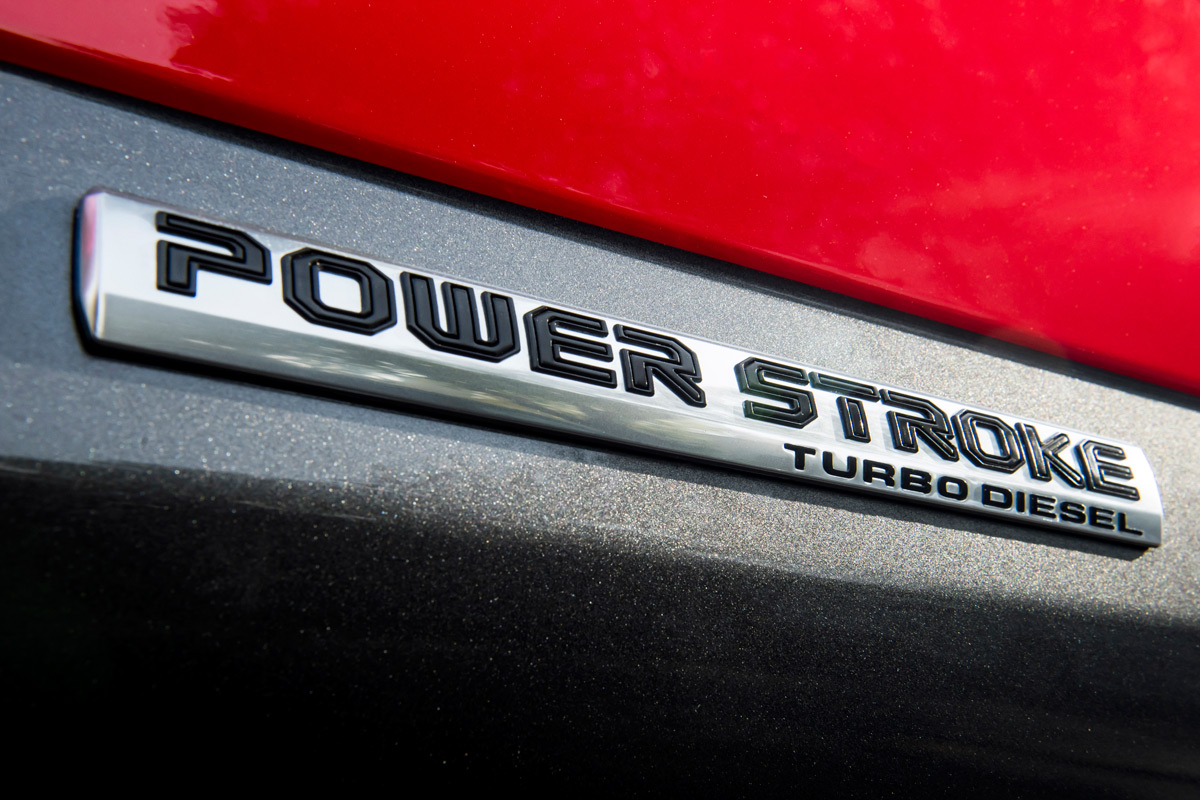 Now you might be asking yourself, why do we need yet another engine choice for the F-150, when there are already five great powerplants to choose from? Simply put, diesel engines are ideal for drivers who tow and haul frequently, with tons of torque and higher fuel economy.
While the F-150 Power Stroke Diesel's 250 horsepower might not be anything to write home about, it's all about that torque.. all 440 lb-ft of it! The F-150 Diesel has a best-in-class 11,400 pounds of towing capacity and 2,020 pounds of payload capacity, so it's more than capable of towing a horse trailer, camper, or even a small boat.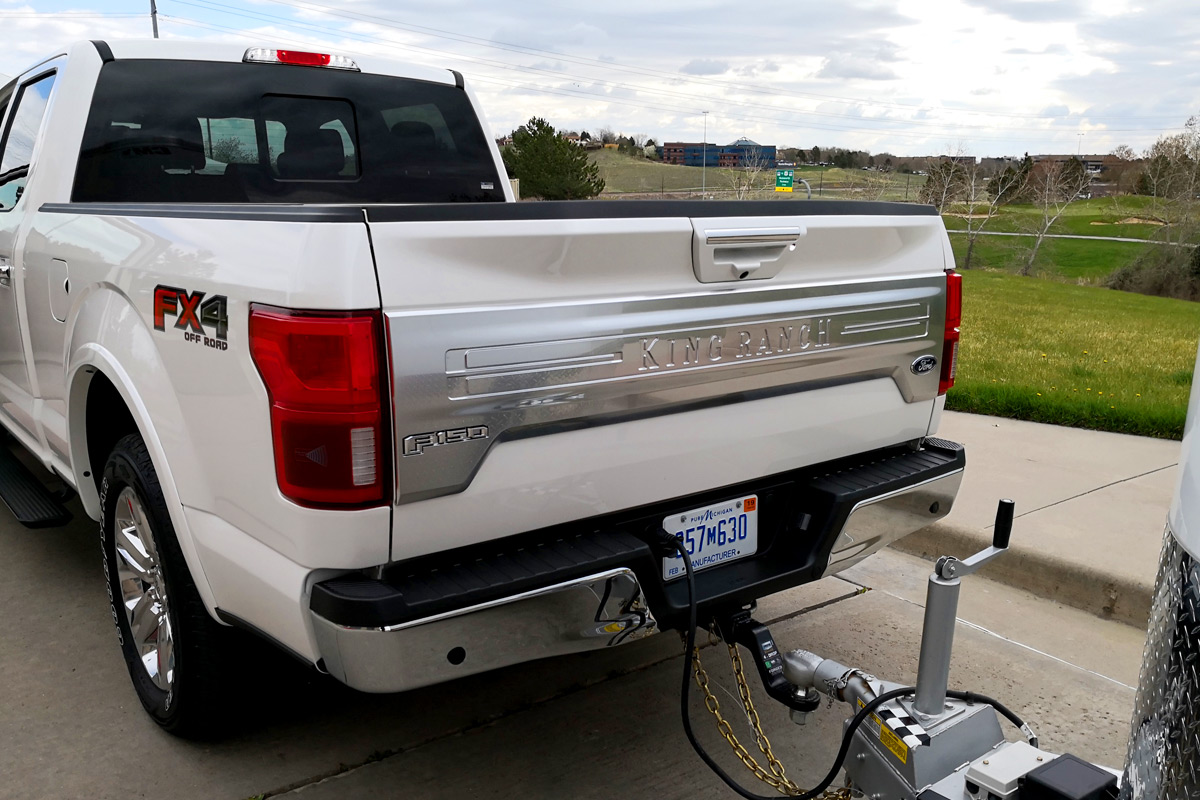 We started off the day by towing a 5,500 pound horse trailer around town with the truck, and it handled it like it was nothing, with the 10-speed SelectShift transmission keeping us in the sweet spot of the powerband as needed. We thought the truck might struggle slightly given the high elevation of Colorado, but that proved to be a non-issue.
Honestly, if you didn't know better, you would swear there was a V8 under the hood. Even the telltale diesel engine sound is really muted, much to the chagrin of some diesel enthusiasts who enjoy the sounds of their noisy engines.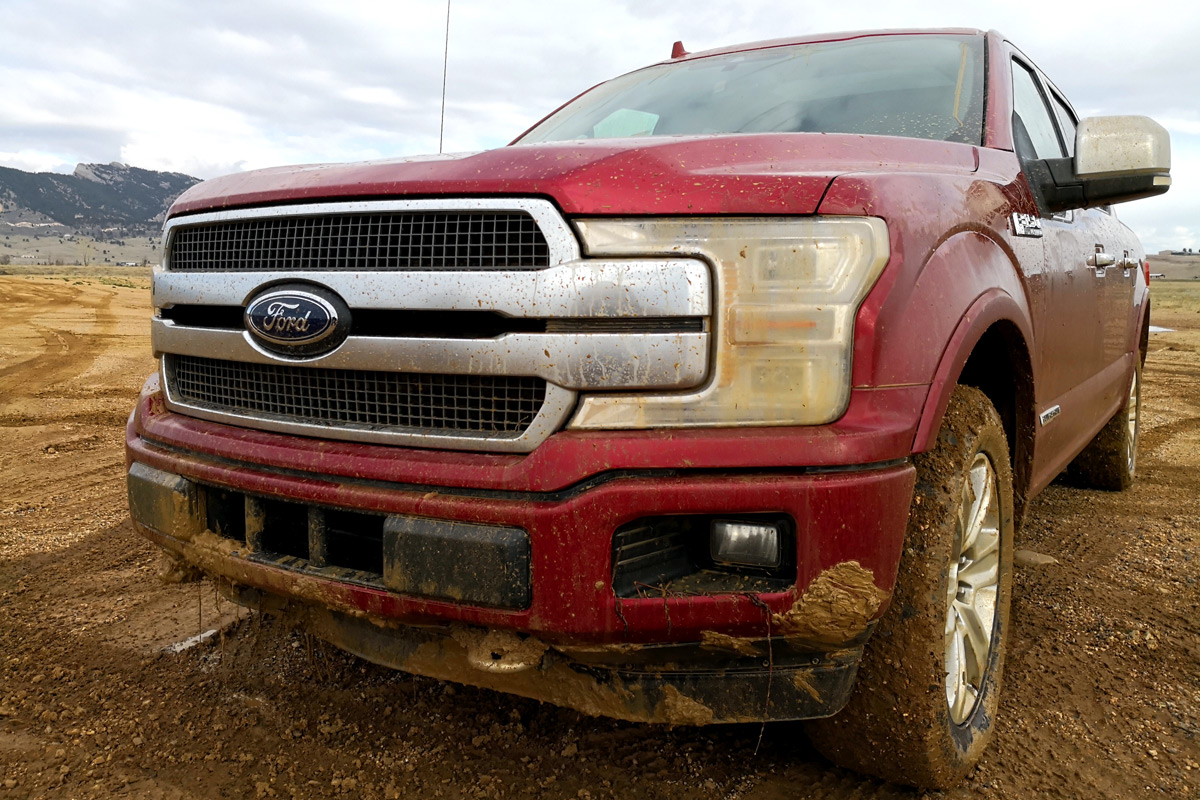 Later on, we hopped into a F-150 Platinum to see if we could achieve the impressive 30MPG highway numbers that Ford claims, and indeed we did.. And then I discovered Sport mode, at which point all bets were off. It's WAY more fun off the line, but you're going to pay for it at the pump. Still, totally worth it in my opinion. 🙂
Next, we hit up an off-road course, and the Power Stroke was an absolute beast, making short work of this challenging course as we worked our way through thick mud, ruts, steep inclines, and the like. While most people won't put their trucks through this kind of abuse, it's good to see that the F-150 is "Built Ford Tough" and can handle whatever comes its way.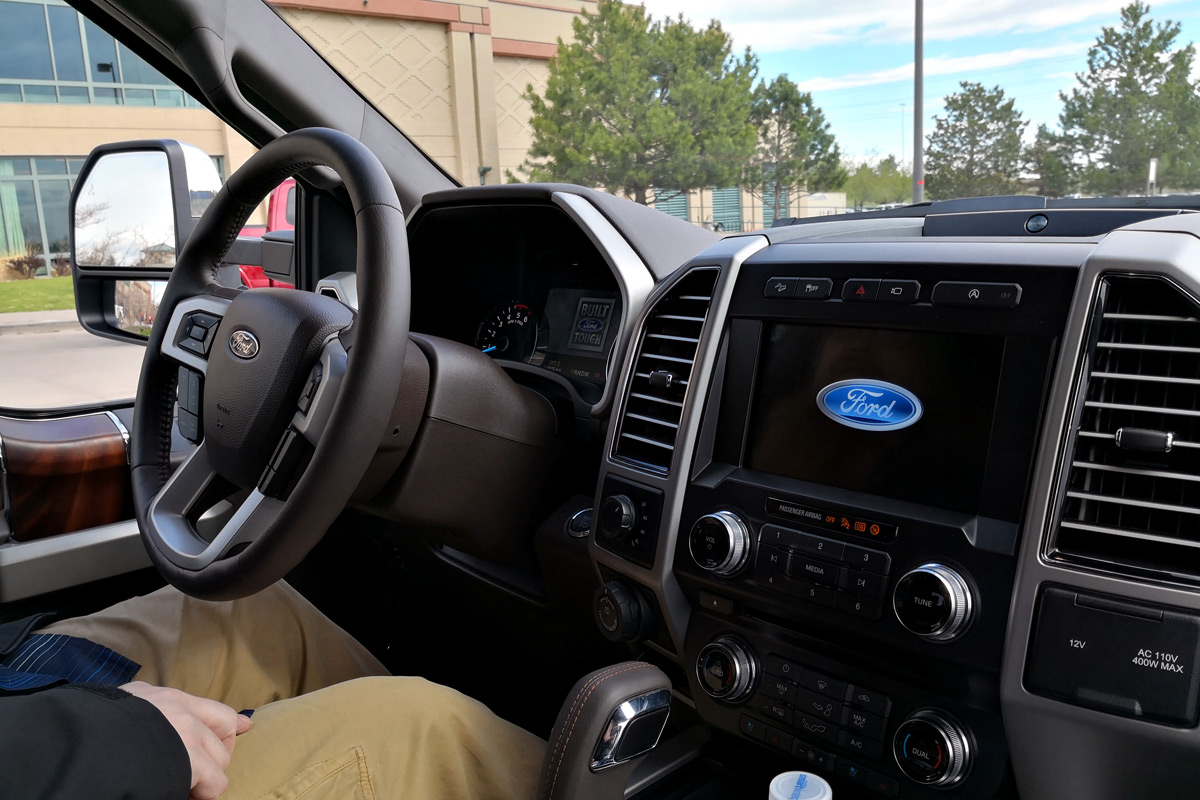 Overall, there's a lot to like about the 2018 Ford F-150 Power Stroke Diesel. If you're someone who regularly tows or goes off-roading, this might be just the engine choice for you. But keep in mind that there's a slight price premium for the Power Stroke engine, to the tune of $4,000 (and it is only available on Lariat or higher trims). Still, when you factor in the fuel savings over time, it isn't that bad of a deal at all.
So if you're in the market for light-duty, half-ton diesel-powered pickup truck for your towing needs, you should definitely check out the new 2018 Ford F-150 Power Stroke Diesel, which is set to arrive at dealers this May, and experience the truck's stump-pulling torque for yourself!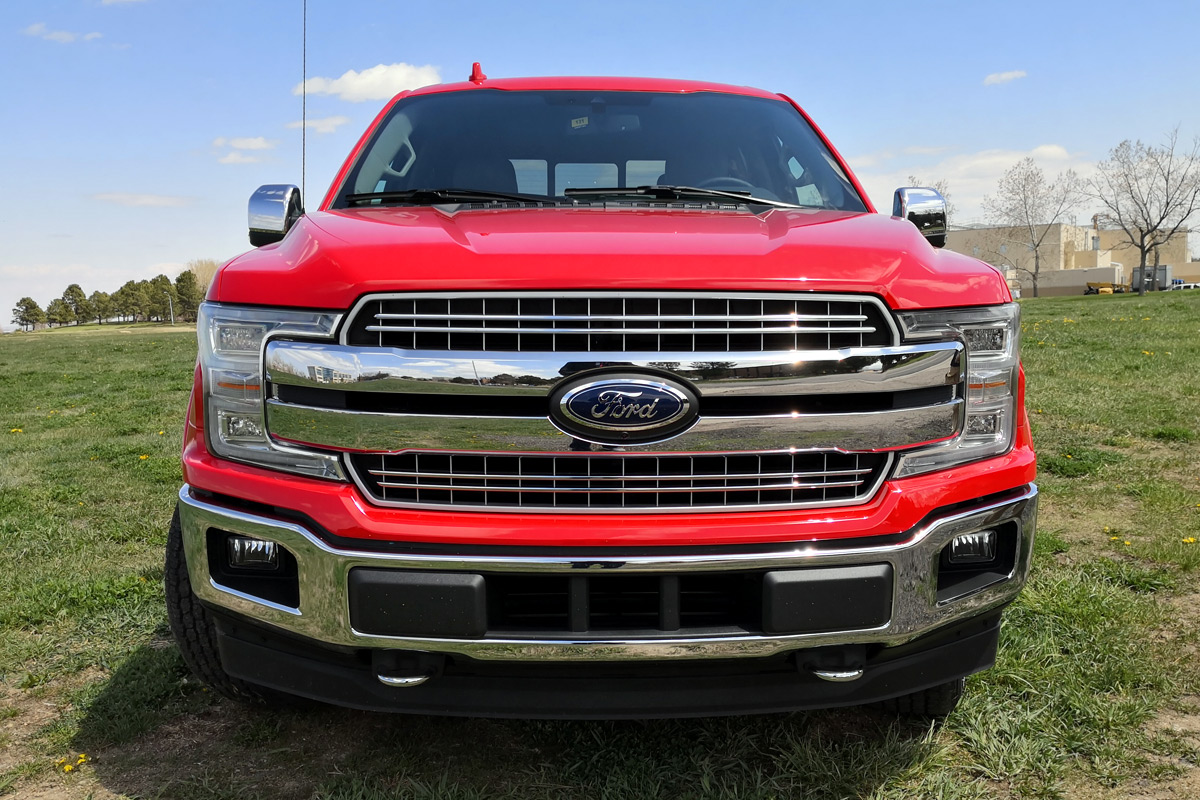 Click here to learn more about the 2018 Ford F-150 truck lineup.