The Rolls-Royce Cullinan Is The Most Luxurious SUV You've Ever Seen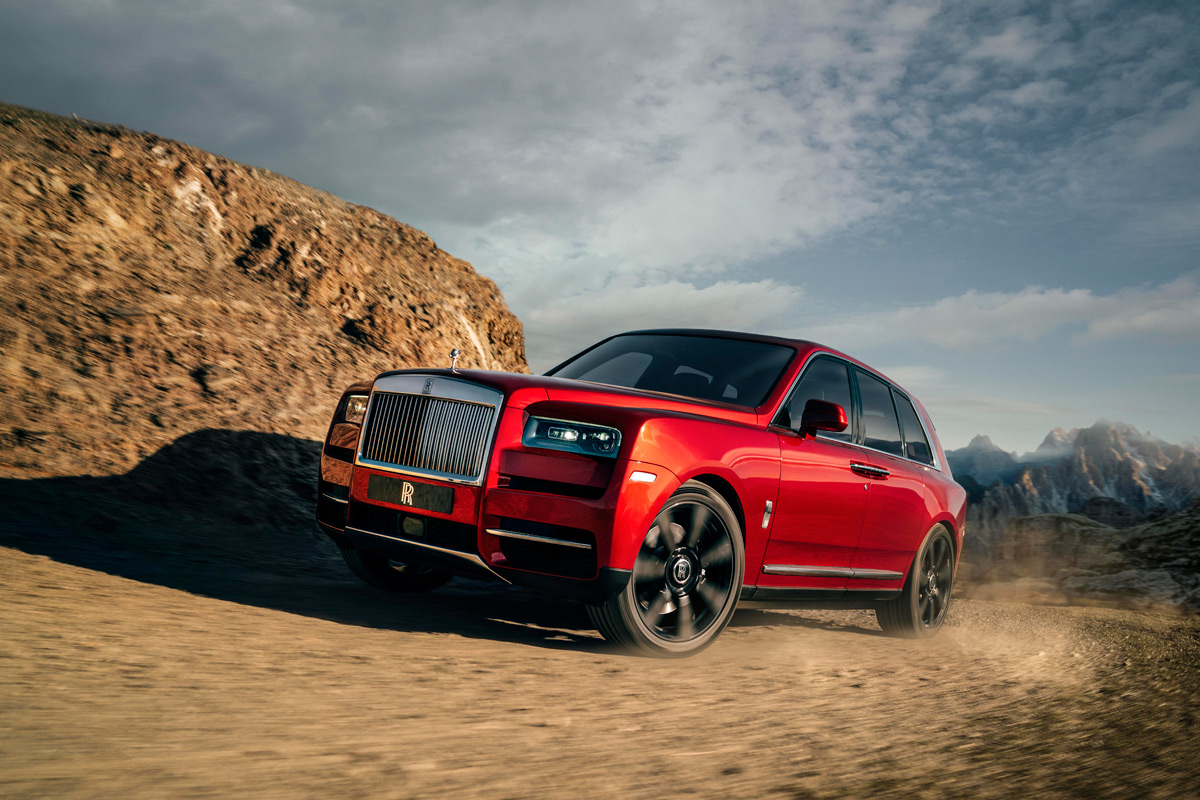 After years of anticipation, Rolls-Royce finally took the wraps off its ultra-luxury SUV today in London, revealing to the world the Rolls-Royce Cullinan in all of its glory.
Now as you might imagine, the notion of a Rolls-Royce SUV caused quite a stir among purists, who believed that the world's leading super-luxury brand should stick with cars. But according to Rolls-Royce, their customers were asking for a car that would allow them to "go everywhere in luxury, effortlessly and without compromise, conquering the most challenging terrain to enjoy life's most enriching experiences, wherever they may be."
With the super-luxury lifestyle evolving, so did Rolls-Royce, leading to the development of a vehicle that offers uncompromised luxury wherever they dare to venture. Cullinan is that car.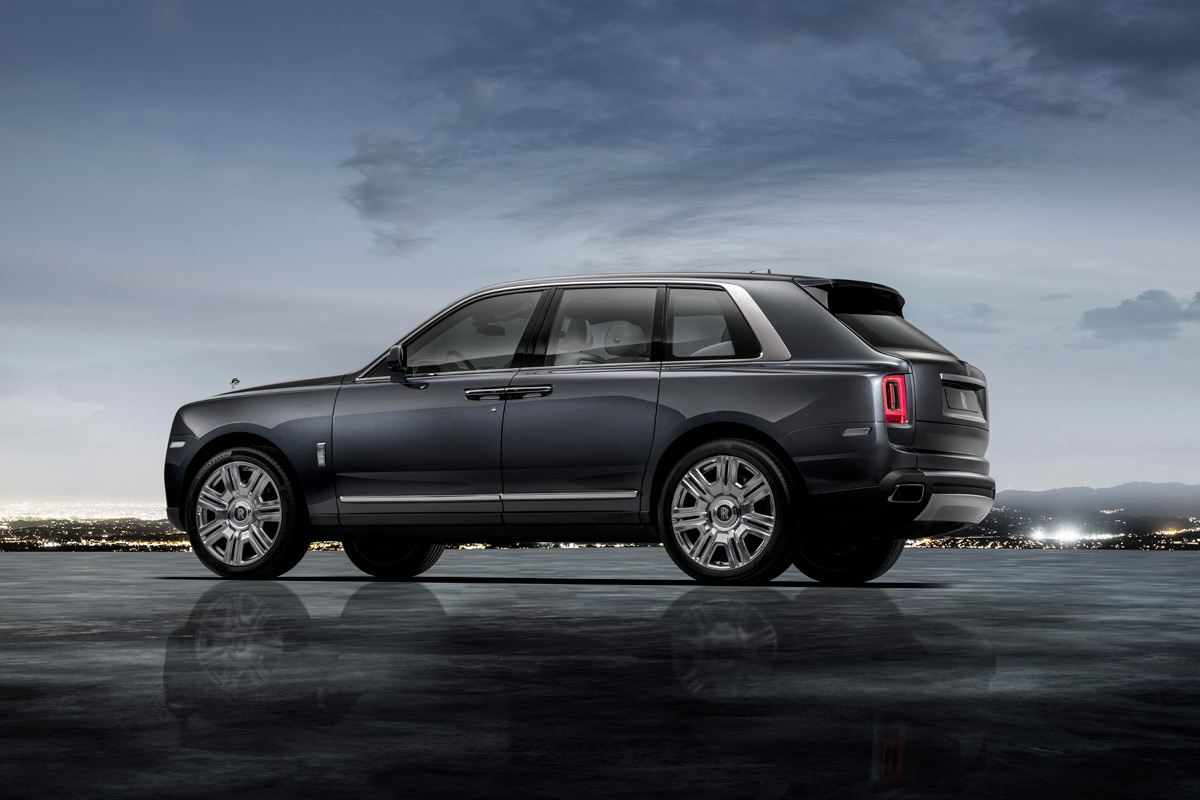 The Rolls-Royce Cullinan, named for a diamond that's part of the British crown jewels, follows in the footsteps of the Bentley Bentayga and Lamborghini Urus, offering up an ultra-luxe SUV that can satisfy the adventurous urges of their clients.
Under the hood, there's a 6.75-liter twin-turbo V12 engine that delivers 563 horsepower and 627 lb-ft of torque to an all-new, all-wheel drive, all-wheel steer system. This engine has been reworked to make the Cullinan comfortable even while it's off-roading.
A "Magic Carpet Ride" air suspension system keeps things civilized in the cabin when you're off the beaten path, because you wouldn't want a passenger to spill their glass of champagne.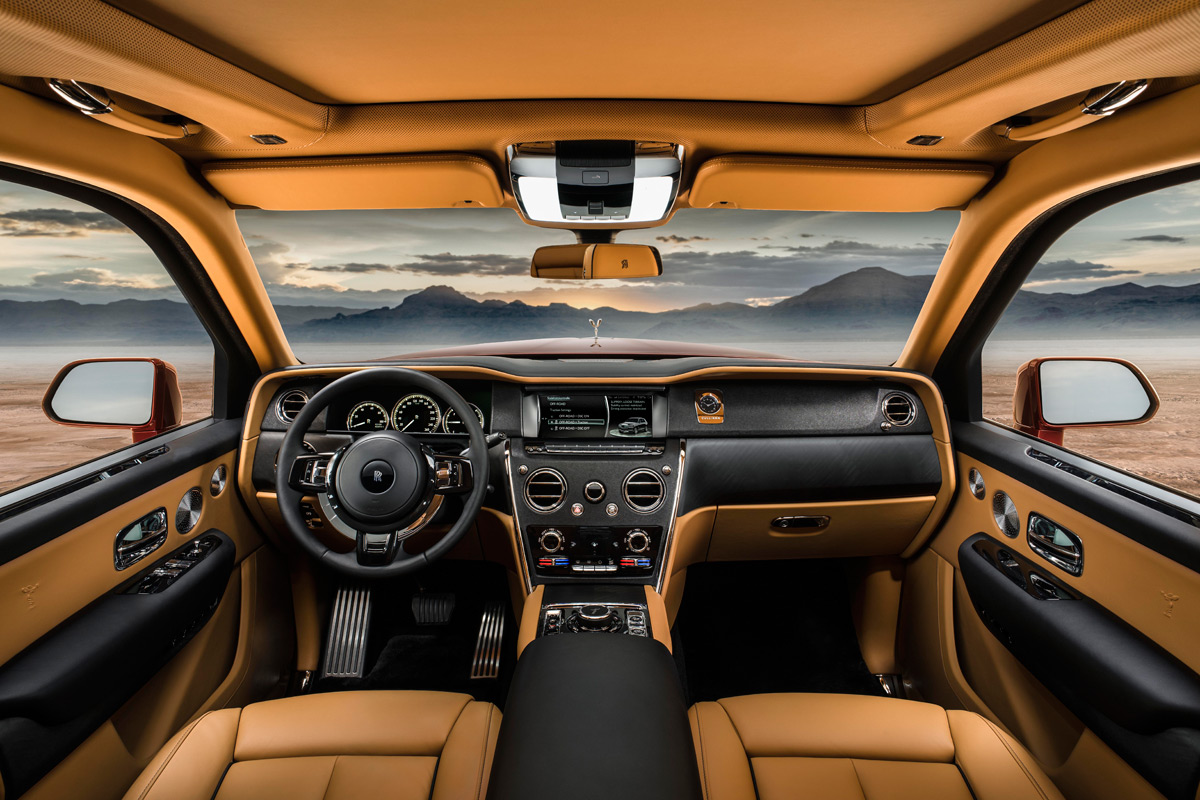 Naturally, being a Rolls-Royce, the interior is bespoke and fit for a king, with only the finest leathers and appointments. But perhaps the most interesting feature is the pair of jump seats that come out of the trunk, presumably so you can sit while falconing in the desert.
The 2019 Rolls-Royce Cullinan is expected to go on sale late this year, with a starting price of around $325,000. Of course, one you start adding bespoke features and customization options, that price could go north of half a million in a hurry.
What do you think of the Rolls-Royce Cullinan?