Review: 2021 Toyota Tundra TRD Pro Has Dependable Cred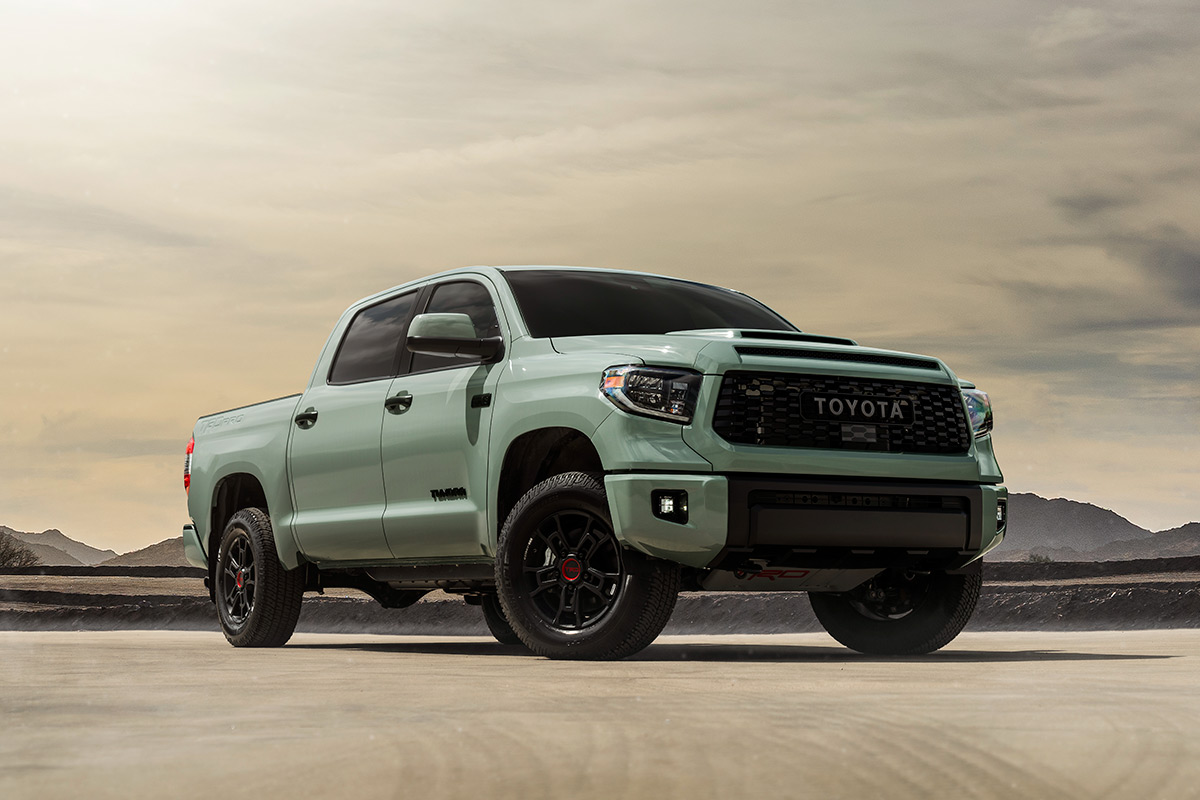 The Toyota Tundra is the full-sized pickup that just keeps on going. Introduced in 2007 in its current generation, the Tundra has seen a fair amount of change in 14 years, but still remains the basic truck that it was upon its unveiling. More recently, however, Toyota gave the Tundra some model upgrades for specific uses. Like off-roading. And when it comes to off-road, the closest competition to the Rubicon name is TRD Pro.
The 2021 Toyota Tundra TRD Pro has a long list of add-ons, most of which are unique to this particular model. These Toyota Racing Development (TRD) add-ons include Rigid Industries fog lights, Fox shocks with remote reservoirs, a 2-inch suspension lift, and 18-inch BBS forged aluminum wheels. The TRD model also has a special Toyota logo on its grille, TRD Pro decals and badging, and a TRD front skid plate.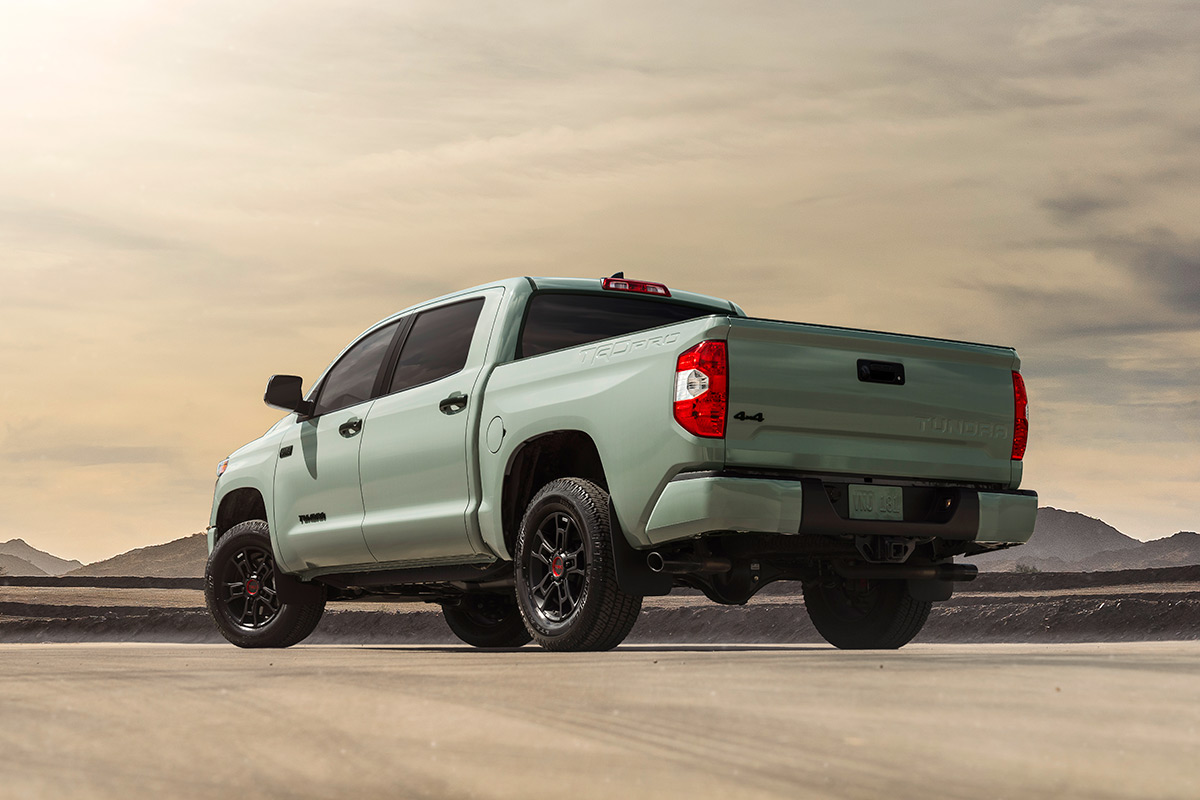 We drove the Tundra TRD Pro with an aim for good times and off-road kowabunga, and it most definitely delivered those things. The 5.7-liter V8 is throaty and strong, delivering power along a wide band of RPM for good torque delivery. In dirt and sand, the Tundra TRD Pro digs well and climbs nicely with a good amount of suspension travel and torque vectoring. The Tundra's greatest weakness, really, is its lack of a rear locking differential, which would allow a forced torque split between the wheels. The Tundra is the only 4X4 off-road truck on the market that doesn't have a lock rear diff, limiting capability in slush, mud, and similar sticky situations. 
However, outside of that, the 2021 Toyota Tundra TRD Pro delivers great off-road capability. It's a strong driver with plenty of muscle and reach for most situations. All without having to spend the price of a house to get it. While the Raptor and Power Wagon can run close to six figures to buy, the Tundra TRD Pro starts around $50,000. That's roughly commensurate with the Ram Rebel's price tag–that truck being the closest comparable to the Tundra TRD Pro.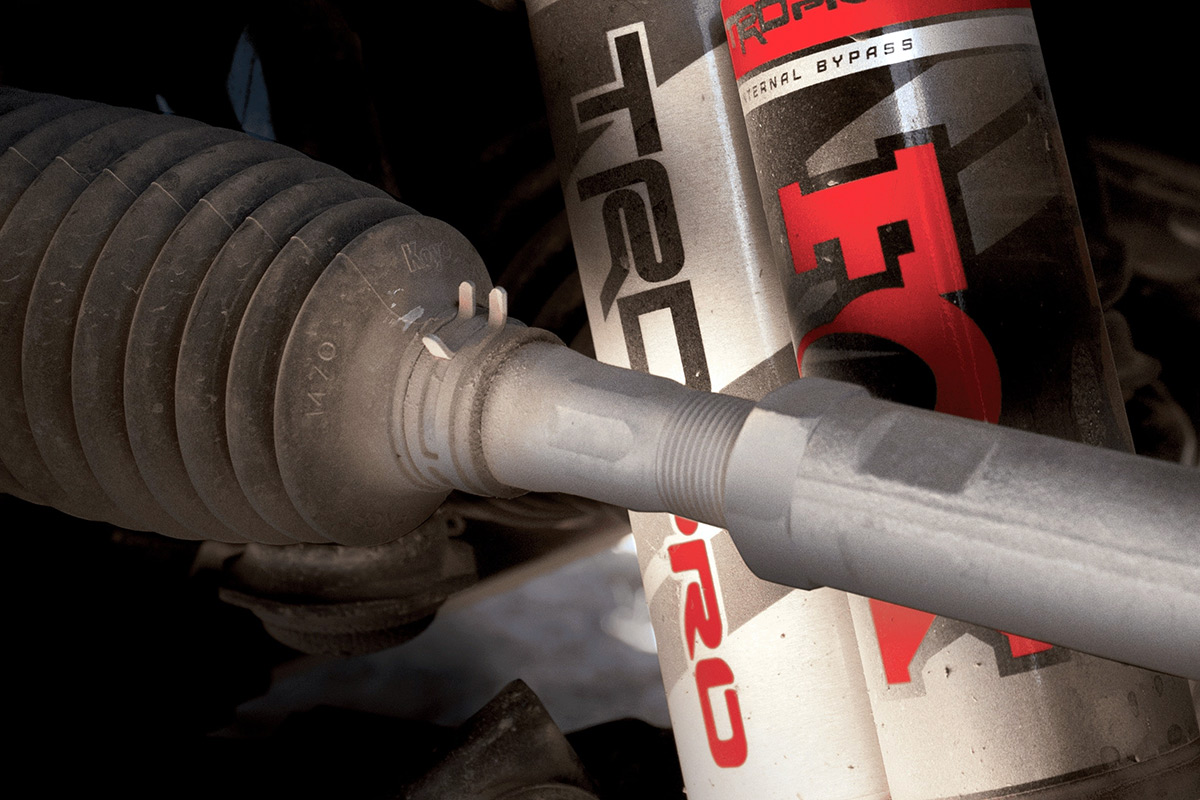 Add on the fact that the Toyota Tundra is considered the most dependable full-sized truck on the market and that it comes loaded with comfort items like a touchscreen infotainment, a larger 38-gallon fuel tank, upgraded audio, and adaptive cruise control.. You've definitely got something for the price being paid. 
The Tundra in its TRD Pro package has a tow rating of up to 9,900 pounds and seating for five. In most markets, both the Double Cab and Crew Cab are available in the TRD Pro package. We drove the Double Cab model, which has a smaller, but still pretty large back seat bench. If you are hauling adults on the regular, we would recommend getting the Crew Cab instead. But if your passengers are mostly kids and dogs, the Double Cab is great.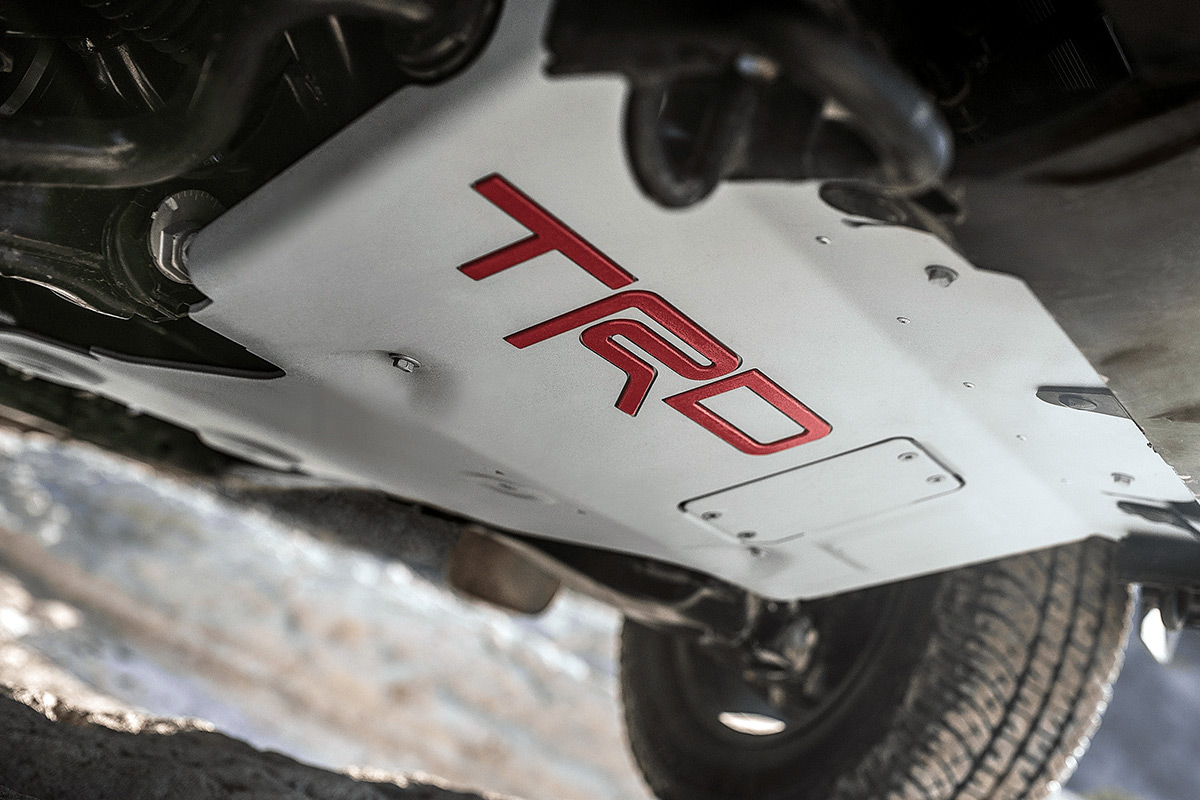 The Toyota Tundra in every model is a basic pickup truck that just gets the job done. There is no pomp or circumstance to its capabilities. With the TRD Pro package, that capability jumps a notch to include strong off-road excellence. It won't be a rock crawler or mud bogger without some modifications, of course, but neither will most pickups in their various 4X4 packages.
It is, however, a dependable goer that will haul you and your stuff to almost any place you plan on going. And after all, isn't that the basic premise of a truck?