Trailer For Tarantino's 'The Hateful Eight' Promises To Make Snow Run Red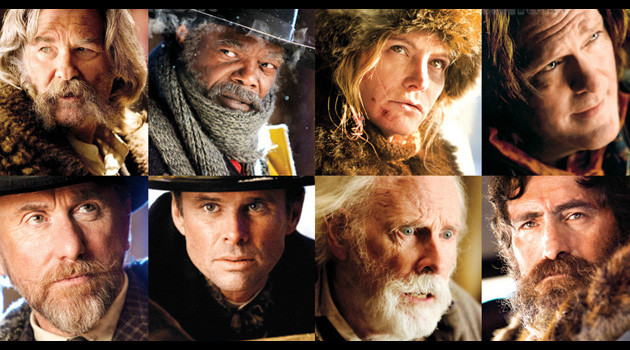 After his highly successful venture into the western genre with Django Unchained, Quentin Tarantino is back with yet another cowboy romp called The Hateful Eight. This one looks like a much more contained story, as a group of outlaws played by Kurt Russell, Samuel L Jackson, Bruce Dern and more hide out in a small cabin during a blizzard. Russell's character, a bounty hunter who goes by the name 'The Hangman' looks to be particularly charismatic with his facial hair that would not be out of place on a barbecue restaurant door. It all looks very classic Tarantino, with plenty of beautiful stylish camera-work and lyrical dialogue.
However, something about The Hateful Eight seems a bit off to me. I can't quite put my finger on it, but it just seems like this might be trying just a little too hard. It doesn't ooze that natural cool that films like Pulp Fiction and Django Unchained did, and feels more like an imitation of those movies than anything else. When a character is named 'The Hangman', do we really need a three line haiku about what that name could possibly mean? I'm perfectly willing to give this movie the benefit of the doubt though, as Quentin Tarantino is one of my favorite filmmakers.
Watch the trailer and judge for yourself:

The Hateful Eight opens on Christmas Day in limited release and nationwide on January 8th 2016.