Google's Self-Driving Car Gets Into Fender-Bender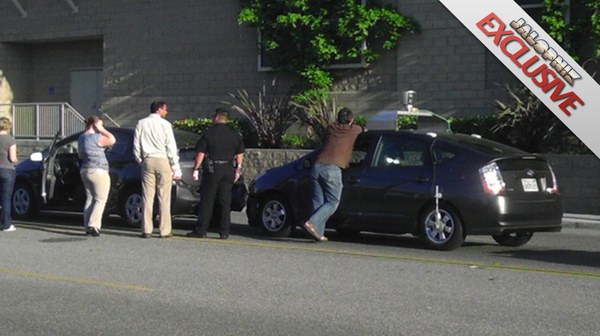 Last week, Jalopnik reported that one of Google's self-driving cars (the one on the right with the gear on top) was involved in an accident. They speculate that Google's Toyota Prius rear-ended another Prius.
A Google spokesperson stated that the accident actually happened while a human was in control of the car:
Safety is our top priority. One of our goals is to prevent fender-benders like this one, which occurred while a person was manually driving the car.
Of course, how would we actually know whether it was being manually-driven at the time? More to come as this story develops..