Gordon Ramsay Pub & Grill Now Open At Caesars Atlantic City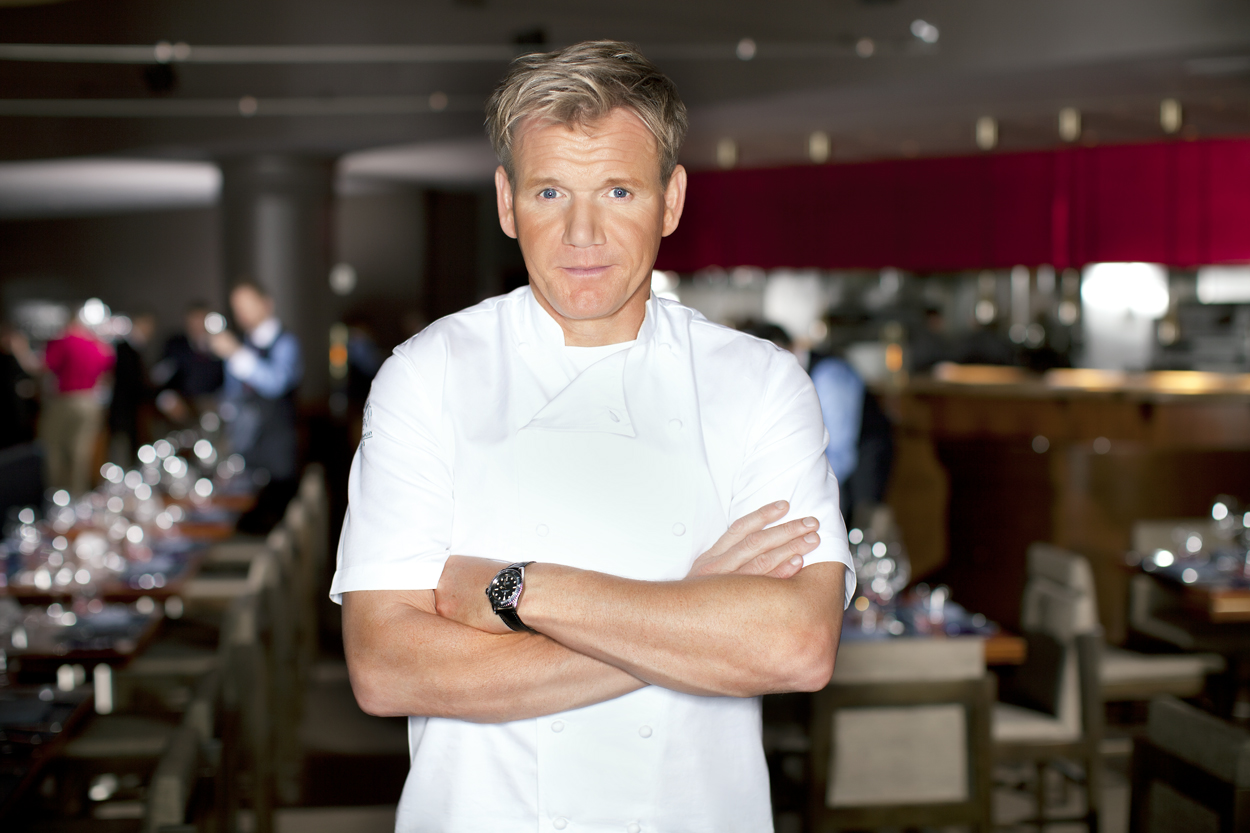 Last September, we told you that Gordon Ramsay was planning to open a new restaurant at Caesars Atlantic City. Sure, the timing might have seemed questionable to some, given all the turmoil that Atlantic City has faced over the past year. But I wasn't complaining, as I'm a HUGE fan of his cooking.
And now after months of waiting, Gordon Ramsay Pub & Grill officially opened their doors today at Caesars Atlantic City. The 250-seat restaurant offers guests an authentic English pub experience on the East Coast, following the enormous success of his Pub & Grill at Caesars Las Vegas. Reservations, which are highly recommended, can be made online at opentable.com or by calling the Pub directly at (609) 343-2600.
"We're really excited about the opening after such a great success in Vegas. We have an amazing team and partnership with Caesars," said Gordon Ramsay, and we're looking forward to bringing it to the East Coast.
Veteran gourmet chef and long-time Atlantic City culinarian George Galati will oversee all kitchen operations for the outlet. Best known for his co-starring role alongside Chef Robert Irvine in Dinner: Impossible on the Food Network, Galati adds nearly 30 years of gourmet experience to an already well-equipped culinary staff.
Hell's Kitchen Season 13 winner, Chef La Tasha McCutchen has been tapped as head restaurant chef, under Chef George. A fan-favorite throughout Season 13, LaTasha showed signs of her skill and culinary talents very early on, winning Chef Ramsay's praise at crucial times. "I feel like I opened the doors to my future. I trusted in myself, I believed in myself and I know now that I have what it takes to be a true leader in this industry," said McCutchen on winning the competition.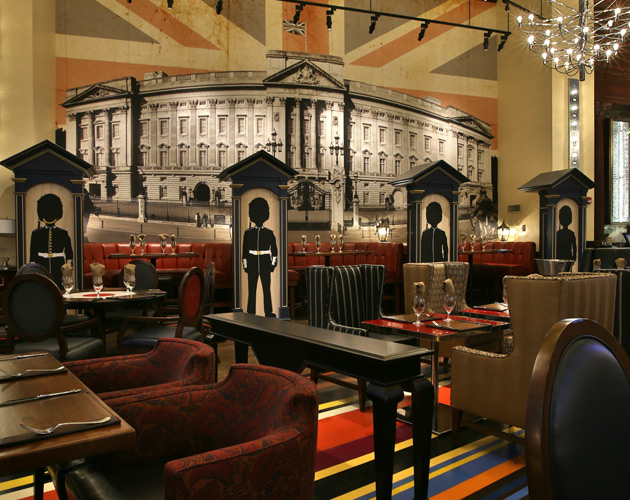 The menu at Gordon Ramsay Pub & Grill at Caesars features items consistent with British pub fare. Classic British favorites such as, bangers and mash and yorkshire rib roast, as well as some of Ramsay's favorites like the beef wellington and wood-grilled lobster tail prepared on an oak-fired grill, will all be part of a rustic menu that will change seasonally. Paying homage to a true English pub, Chef Ramsay made sure a steak & ale pie, sticky toffee pudding and of course, the ale-battered fish & chips were included on his menu in Atlantic City.
The restaurant will have more than 26 beers served up on tap, featuring well-known and craft brewers such as Wells & Young's, Magners Original, Fuller's, and local brewers such as Cape May Brewing Co. An additional 22 bottled beers from around the world and around the greater Atlantic City region will always be stocked, as well as 16 widget cans and other can beer options. A unique selection of beers on tap will be made available for take home in custom 64-ounce growlers.
"With the announcement of Gordon Ramsay Pub & Grill at Caesars, Atlantic City continues to elevate itself as a culinary destination, one that features big television personalities, celebrity chefs, and now a Michelin-rated chef," said Kevin Ortzman, President of Caesars and Bally's Atlantic City. "Chef Ramsay is one of the world's most highly-regarded chefs as evidenced by his multiple culinary accolades and we are honored to partner with him at Caesars," continued Mr. Ortzman.
Needless to say, I'm really excited to check it out the next time I'm in AC. It's damn near impossible to find a restaurant that still serves beef wellington, so you know that's what I'll be ordering. If you make it down there before I do, make sure you come back and let us know what you thought of it!