An Awesome Weekend At Caesars Atlantic City!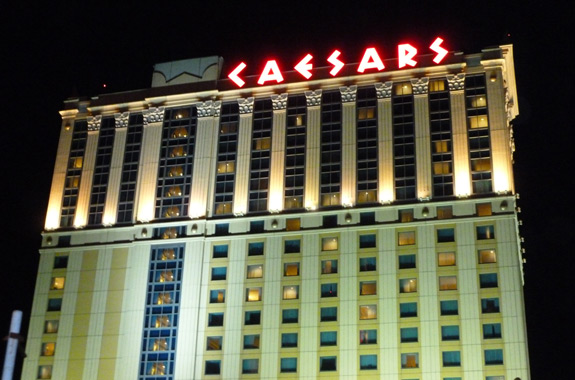 After a hectic week, I took the wife down to Caesars Atlantic City over the weekend for a little getaway, and we had an absolute blast. Ironically, I don't think we did any gambling..
First up was a special dinner at Atlantic Grill, prepared by executive chef Matt Donohoe. The last time we were at Caesars, we ate next door at Nero's Tuscan Steakhouse. This time, we decided to see what the Atlantic Grill had to offer.
For the first course, we went with the Main Lobster Bisque:

For our next course, we went with the Sweet Shrimp Risotto: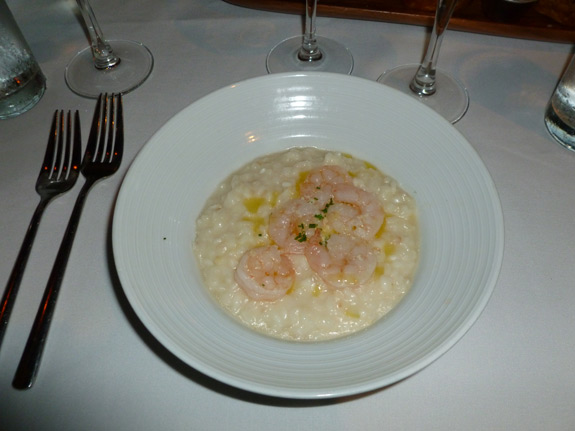 For my entree, I got the Maytag Crusted Filet Mignon (pictured below), and the wife got the Pretzel Crusted Flounder. Both dishes were amazing!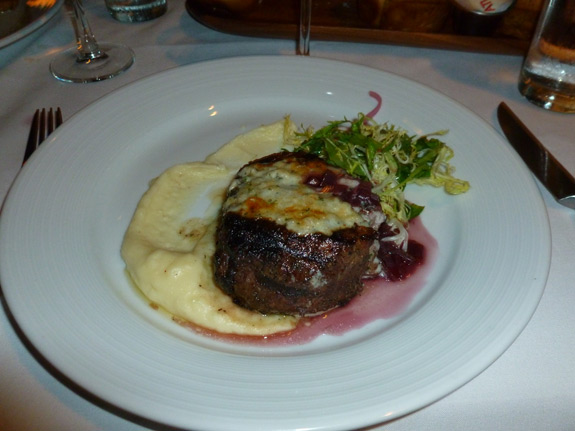 And for dessert, we went with the Hazelnut Crunch Bar: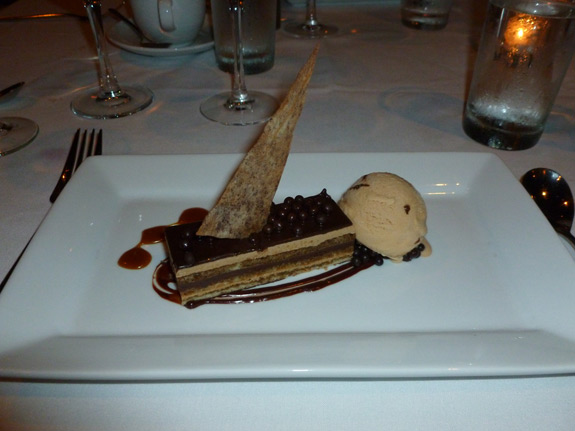 As expected, the food was second to none. Chef Donohoe is a culinary artist, and I think the pictures above speak volumes about the quality of the food. Needless to say, we were pretty full after that decadent meal!
Afterwards, we decided to check out A Time For Wine II, Caesar's new wine, liquor, beer, and premium cigar outlet. Boardwalk Empire fans can try Nucky's Boardwalk Red and Nucky's Speak Easy Reserve wines, which are exlusive to A Time For Wine.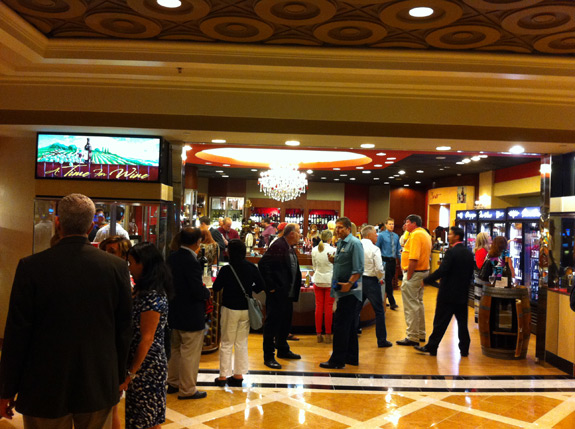 And after perusing their vast cigar collection, I picked out a Diamond Crown Julius Caeser cigar to enjoy later that night. It's hard to put into words the flavor profile of the Julius Caeser, but if you enjoy good cigars, you're really going to enjoy these!
Where better to enjoy this wonderful cigar than at Caesar's new rooftop nightclub, Suite 7400.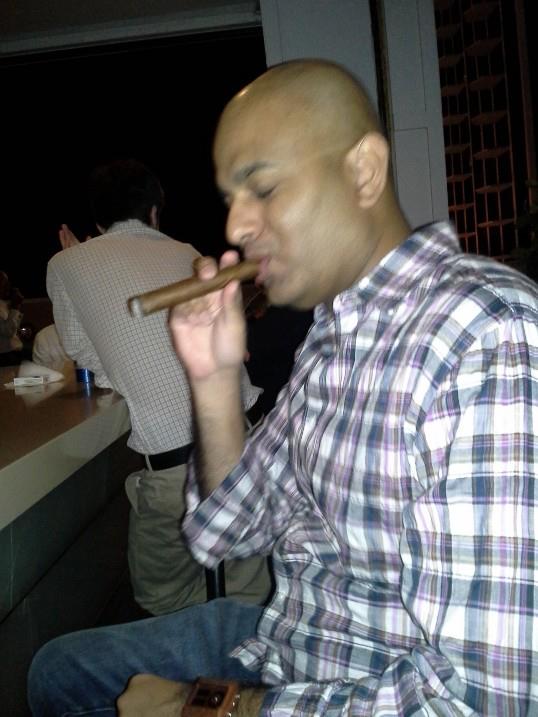 Next summer, I'll definitely be spending some time at Suite 7400. Even though you're in AC, it's got that New York / Miami vibe going on. The open-air nightclub overlooks the boardwalk, has pool access, a number of cabanas, and a bar with a killer drink menu. The wife ordered more than a few different Skinny Girl concoctions..
All in all, we had a great time. If you're looking for a fun getaway, DO AC.