Guys Gab Hottie Of The Week – Emily Ratajkowski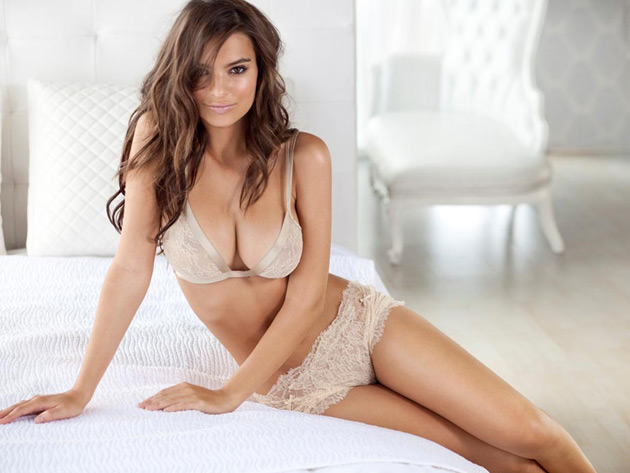 If you're a regular reader of Guys Gab, then you're no stranger to Emily Ratajkowski, the 23-year-old model-turned-actress that we've featured her on numerous occasions.. From her sizzling Carl's Jr commercial with Sara Underwood to her BTS video from her GQ photo shoot to her appearance in Bob Sinclair's Cinderella video, this stunner has earned quite a bit of coverage from us over the years.
Ratajkowski was signed by Ford Models at age 14, but it was her appearance in Robin Thicke's controversial Blurred Lines video that caused her rise to prominence. She became a sex symbol almost overnight, and in October 2013 Esquire named her the "Woman of the Year". In February 2014, Sports Illustrated named her as one of its 12 rookies for its 50th anniversary Sports Illustrated Swimsuit Issue. And this past April, FHM ranked Ratajkowski as the fourth sexiest woman in the world.
So yeah, she's kind of a big deal now. And after seeing her in Gone Girl over the weekend (where she gets naked), we felt it was about time to feature her as our latest Hottie of the Week. Enjoy!
And be sure to follow her on Instagram, as she's constantly posting provocative photos on there!