Guys Gab Hottie Of The Week – Jaclyn Swedberg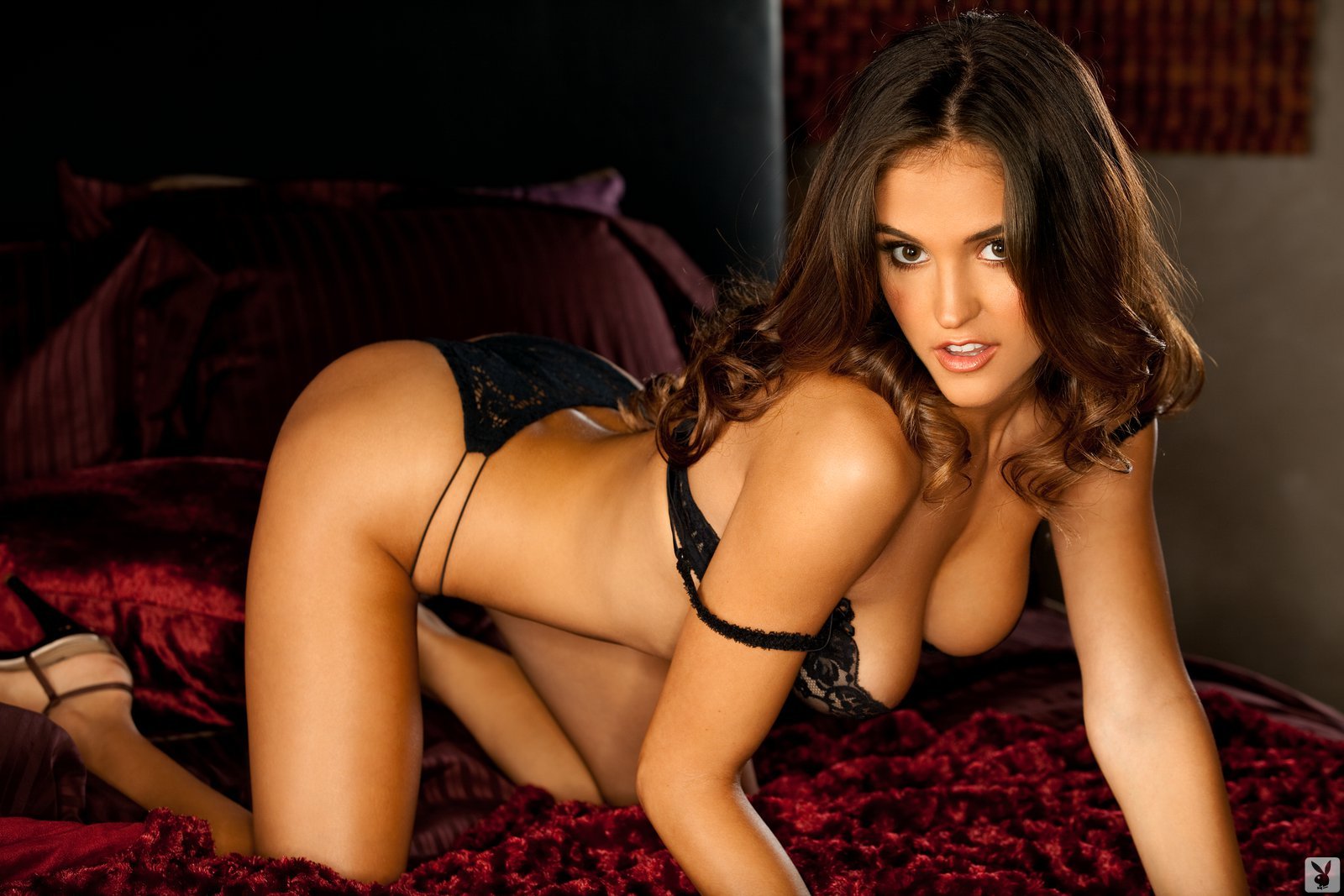 Jaclyn Swedberg is a smoking hot model who's probably best known for her Playboy appearances, both as Miss April 2011 and as Playmate of the Year 2012. After fulfilling her PMOY duties, this brunette vixen went on to do modeling for Harley Davidson, TV appearances, and multiple feature film roles, in addition to dozens of video and gallery shoots.
As for being a model, Jaclyn said, "Being naturally pretty helped me. There is a stigma on perfection in this industry that isn't really true. Instead of trying to look like something I'm not, I just focus on who I already am." Playboy was actually the first modeling that she'd done. "I had been thinking of it for a little bit though.. so I signed up online for a casting call and here I am now."
Here she is indeed. After branching outside of the Playboy media empire, Jaclyn became the host of Mixed Martial Arts TV's Blackbelt network where she got to show her tough side. She's also taken roles alongside Pauly Shore in Pauly~tics on Showtime and appeared with Ian Ziering and Noah Wiley in the feature film Snake and Mongoose. Recently, she slashed her way into the horror genre with starring roles in Muck and the sequel Muck Offed.
When she's not modeling, hosting, or reading Jack Kilborn novels, you can find this Playmate on Twitter and Facebook expounding on fitness, nutrition, yoga, and fashion, among other topics.
Her take on guys? Have your own thing going, beautiful skin, a sense of humor good enough to make her laugh, and know your classic rock. Enjoying her favorite movie Superbad might help, too. Good luck fellas!
If you want to see Jaclyn Swedberg in all her glory, head over to Playboy.com and sign up for a membership.