Khloë Terae Is Playboy's Cybergirl Of The Year 2015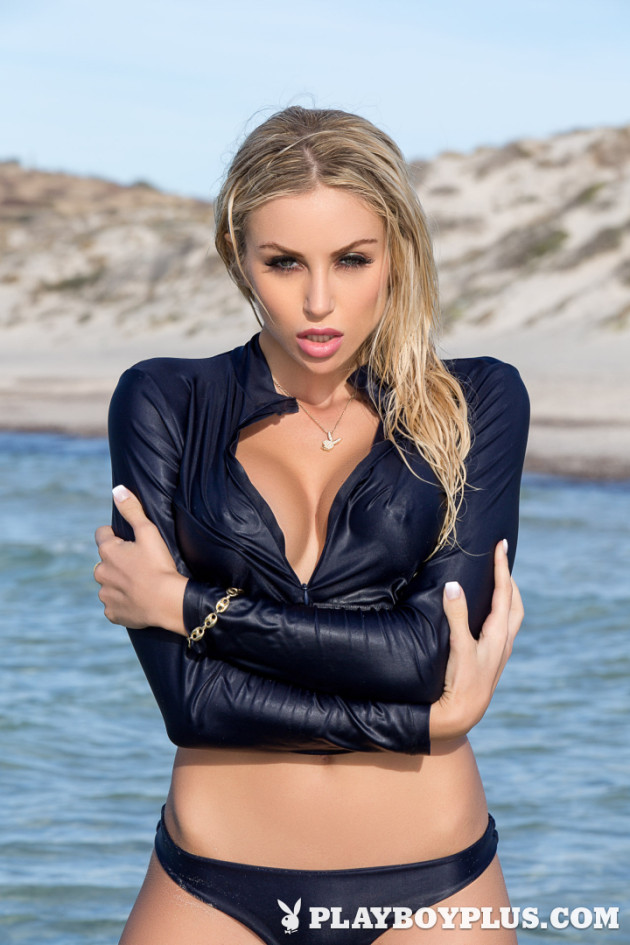 The votes have been tallied, and Playboy Plus is proud to announce that it's Cybergirl of the Year 2015 is the stunning Khloë Terae! Khloë is a 10-time International Playmate, South Africa's Playmate of the Year 2014 and now she can add Cybergirl of the Year 2015 to her list of achievements.
A pinup for the digital age, this blonde-haired, blue-eyed beauty started out as a Bunny at Cancun's Playboy Club, and from there she rose through the ranks to become a widely-published Playboy model with pictorials both in print and online. Khloë's hot body and saucy personality have won her fans the world over, and as CGOY 2015 she promises to bring the heat all year long.
Khloë Terae has been treated to a one-year shooting contract with Playboy Plus, a spectacular photoshoot in Mexico and a one-week all-inclusive vacation, plus several all-expenses-paid trips to Playboy Plus events throughout the year, including the Montreal Formula 1 race.
Miss Terae says "I've got a huge year ahead of me, and you know I'm up for the challenge! I'd like to take a moment to thank my growing fan base—thank you guys so much for believing in me! You guys are the reason all my dreams come true, from PMOY '14 to Cybergirl of the Year 2015. I love that Playboy Plus has given me this opportunity, because Mexico is the first place I ever posed for Playboy. I started in Cancun and have come full circle with my amazing Cybergirl of the Year shoot in La Paz, Mexico!"
Every year, Playboy Plus chooses 12 Cybergirls of the Month, and the title of Cybergirl of the Year is given to the year's most popular model. Beginning in 2002 with Erika Michelle Barré, the competition elects a poster girl for Playboy's members' area. Users vote for their favorite model, and the winner appears monthly on Playboy Plus all year long.
We've include some of our favorite work-safe photos of Khloë below:

If you want to see even more of Khloë Terae (including her premiere Cybergirl of the Year 2015 gallery), then head on over to PlayboyPlus.com and sign up for a membership today.