Guys Gab Hottie Of The Week – Tina Mari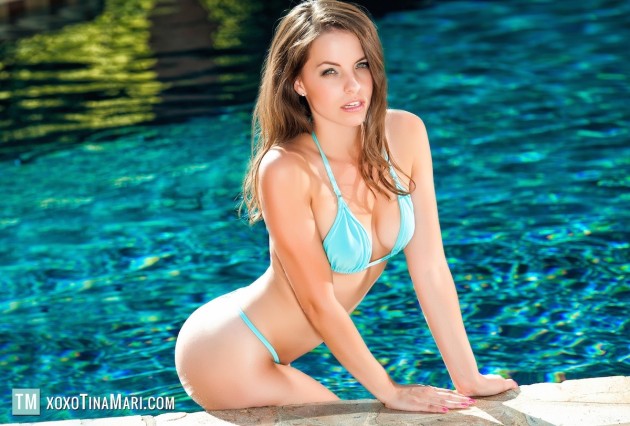 Meet Tina Mari, a promotional and glamour model from the Philadelphia region who recently caught our eye. This stunner started modeling in the summer of 2011, and in just a few short years, she's managed to rack up some pretty impressive accolades, including being named Playboy's Miss Social (January 2014), Miss COED (August 2014), and numerous features with WMMR's Preston and Steve show, to name a few.
Tina says that modeling has been such a rewarding experience for her, giving her an opportunity to express her creative and sexy side, like a game of adult dress up. Since she doesn't have many opportunities to do that in her day-to-day life, modeling gives her that release, and she's excited to see where it will take her.
We recently had the opportunity to sit down with Tina Mari and learn a little bit more about her:
How did you get started in modeling?
Modeling was something I always wanted to do. Back in 2011, my friend set me up with a gift card to a local photography studio and showed me how to get started on Model Mayhem. So one day I just did it…. and the rest is history!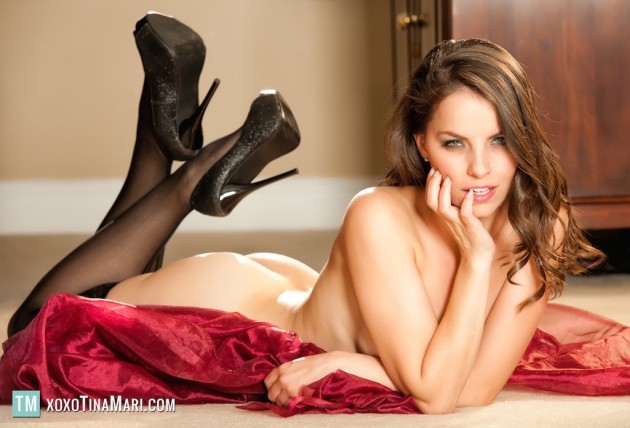 What's the craziest thing you've done in public?
I'm not really a crazy person, so there isn't much that I've done in public that I'd be embarrassed to admit. I have been fully nude in public on multiple occasions for modeling work though, which I guess is kind of risky!
Do you have any piercings or tattoos?
Only my ears are pierced and I don't have any tattoos.
If it was your last day on Earth, what would you do?
My friends and family are extremely important to me, so if I only had one day left on Earth, I would want to spend it with them. It wouldn't matter what we were doing, so long as we were together and having fun.
What's your guilty pleasure?
I would have to say bad food and Netflix. I try to eat healthy MOST of the time, but I've still got a sweet tooth and a soft spot for things like Kraft Macaroni and Cheese. Also, I typically keep very busy, so when I get downtime I tend to spend way too much of it vegging out in front of Netflix.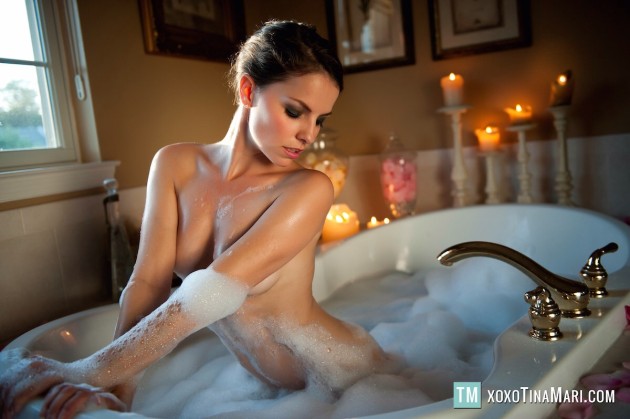 What's your favorite body part?
I would have to say my stomach. I like to keep it flat so it keeps me motivated to stay in shape.
What's the funniest pickup line you've ever heard, and did it work?
Once a guy named Martino told me that if I liked the taste of a martini, I should try a Martino. It didn't work, but he did get a chuckle out of me!
What are you looking for in a guy?
He has to be laid back with a sense of humor and be easy to get along with.
And finally, what do you feel sexiest wearing?
Confidence. Seriously! Nothing will make you feel sexier than actually believing that you are.
Want more? Then check out this little intro video from her website:

Thanks again to Tina for taking the time to sit down with us. Make sure you follow her on Twitter, Facebook, or Tumblr, as she's constantly posting sexy pics!