75% Of Americans Never, Barely or Only Occasionally Eat Healthy Foods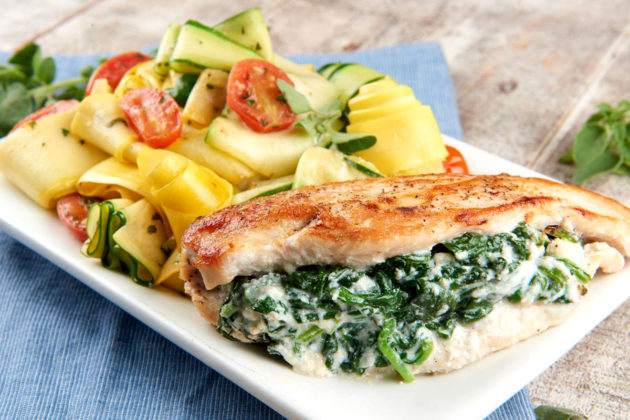 When's the last time you ate something healthy? Yeah, I know, it's been awhile for me as well..
The Chicago-based meal kit delivery service Home Chef recently surveyed over 1,000 Americans about their eating and cooking habits, and the results were pretty shocking, to say the least. Can you believe that 75% of people never, barely, or only occasionally eat healthy foods?!
Surprised at those numbers, we dug deeper to find out why this is the case. Here's what we found:
Over 40% of people said the convenience of fast food and delivery is why they don't eat healthy, while nearly the same amount of people said they simply don't have time to eat healthy meals.
Over 40% of people don't consider themselves to be good enough cooks to allow them to eat healthy all the time.
Of those who made food at home, 91% of them admitted that they usually made too much food, leading to overeating.
The crazy thing is that over 50% of those surveyed believe that they may be overweight, but they're not doing anything to eat better because of a lack of time and the convenience of unhealthy food, as well as a lack of cooking skills and remedial healthy food knowledge.
But over 80% of respondents agreed that a meal kit delivery service like Home Chef containing easy-to-follow recipes and pre-portioned ingredients could help them and their families eat healthier.
"The time it takes to find healthy recipes, go grocery shopping and prepare a meal can be a deterrent to healthy home cooking," said Pat Vihtelic, founder and CEO of Home Chef. "Home Chef takes care of the time-consuming tasks of meal planning and grocery shopping, while offering easy-to-follow instructions to simplify home cooking. Our goal is to make it possible to have healthy, satisfying home-cooked meals without the hassle."
You see that Spinach and Ricotta Stuffed Chicken Breast with Zucchini and Yellow Squash Ribbons pictured above? That's just one of the many Home Chef gourmet meals available each week, at a cost of just $9.95 per serving. It looks pretty delicious, and it's super healthy to boot!
So if you're ready to make a change for the healthier, visit homechef.com and order your first meal today.