HP Launches The World's First Dual‐Screen Gaming Laptop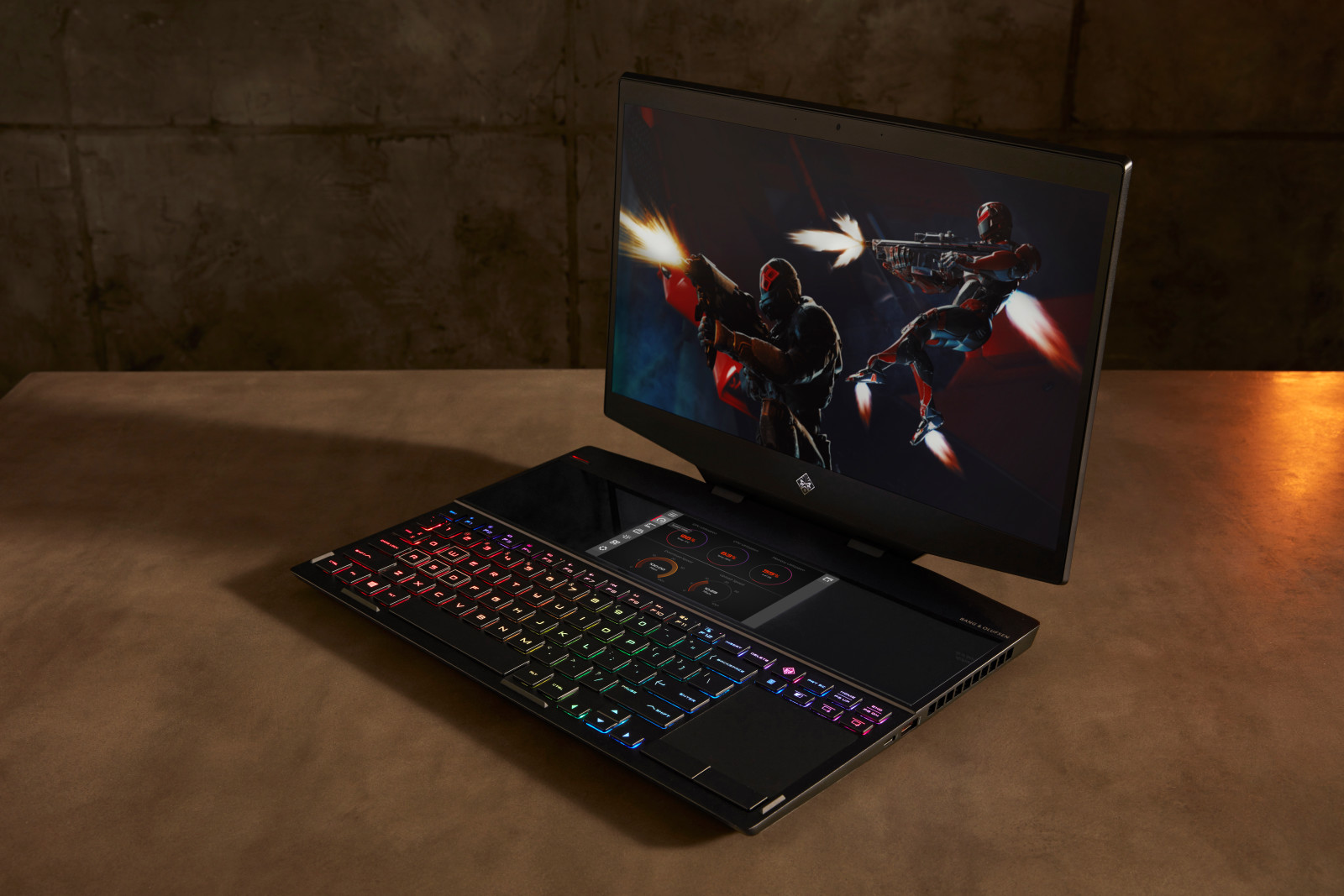 HP shakes the foundation of what's expected of a gaming laptop with the HP OMEN X 2S, the world's first dual-screen laptop, which has an easy-to-use six-inch 1080p touchscreen located directly above the keyboard, allowing players to multi-task like never before and changing how a gaming laptop is used.
Now why exactly does a gaming laptop needs a second screen? According to gaming industry insights, 82% of people use their mobile phones for messaging during gaming sessions, 61% listen to music, and 49% watch game related live streams, video content and browse websites.
The HP OMEN X 2S shakes the foundation of what's expected of a gaming laptop, with multi-tasking capabilities for various activities and support with dedicated hotkeys. Watching how-to videos while playing, listening to the right song on Spotify while grinding an MMO, or keeping current with Twitch chat or Discord is no longer an alt-tabbing hassle.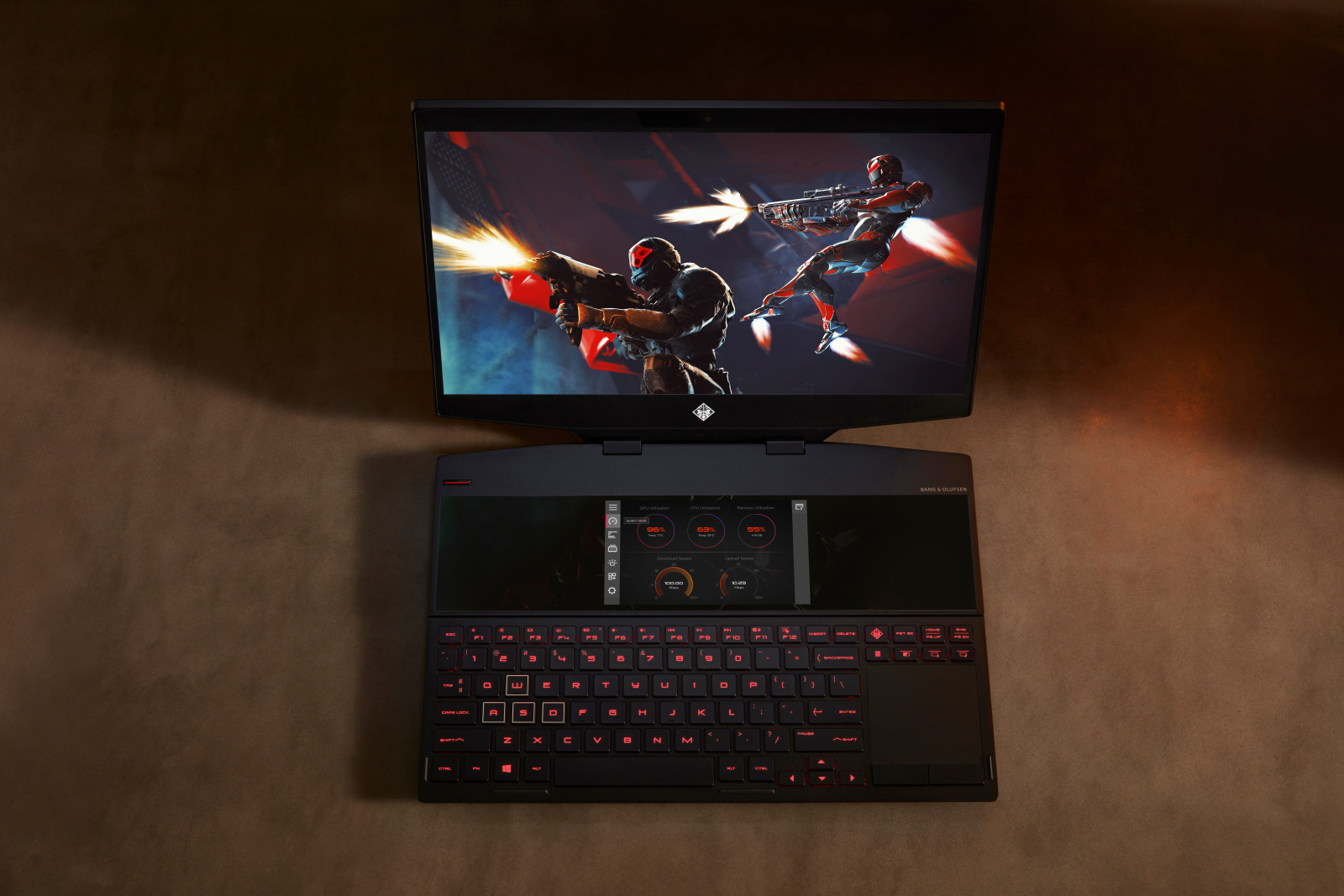 It's further bolstered by a real-time screen mirroring feature that can cut and magnify parts of the main screen – including copying the map portion of a racing game – to the second screen, ensures vision is centered and head movement more vertical than horizontal.
Both the Razer Project Linda and Asus ZenBook Pro 15 with Screenpad came up with similar ideas, though they had the display doing double-duty as a touchpad and second display. HP's approach seems like a better idea in our eyes.
As you'd imagine, being first to market with something like this, the HP OMEN X 2S doesn't come cheap, with pricing staring at $2,100 with an NVIDA 2070, Intel i7-9750H HC CPU, 16GB of DDR4 RAM, 256 GB SSD, and a 144Hz display. Fully decked out, the price is close to $3,000.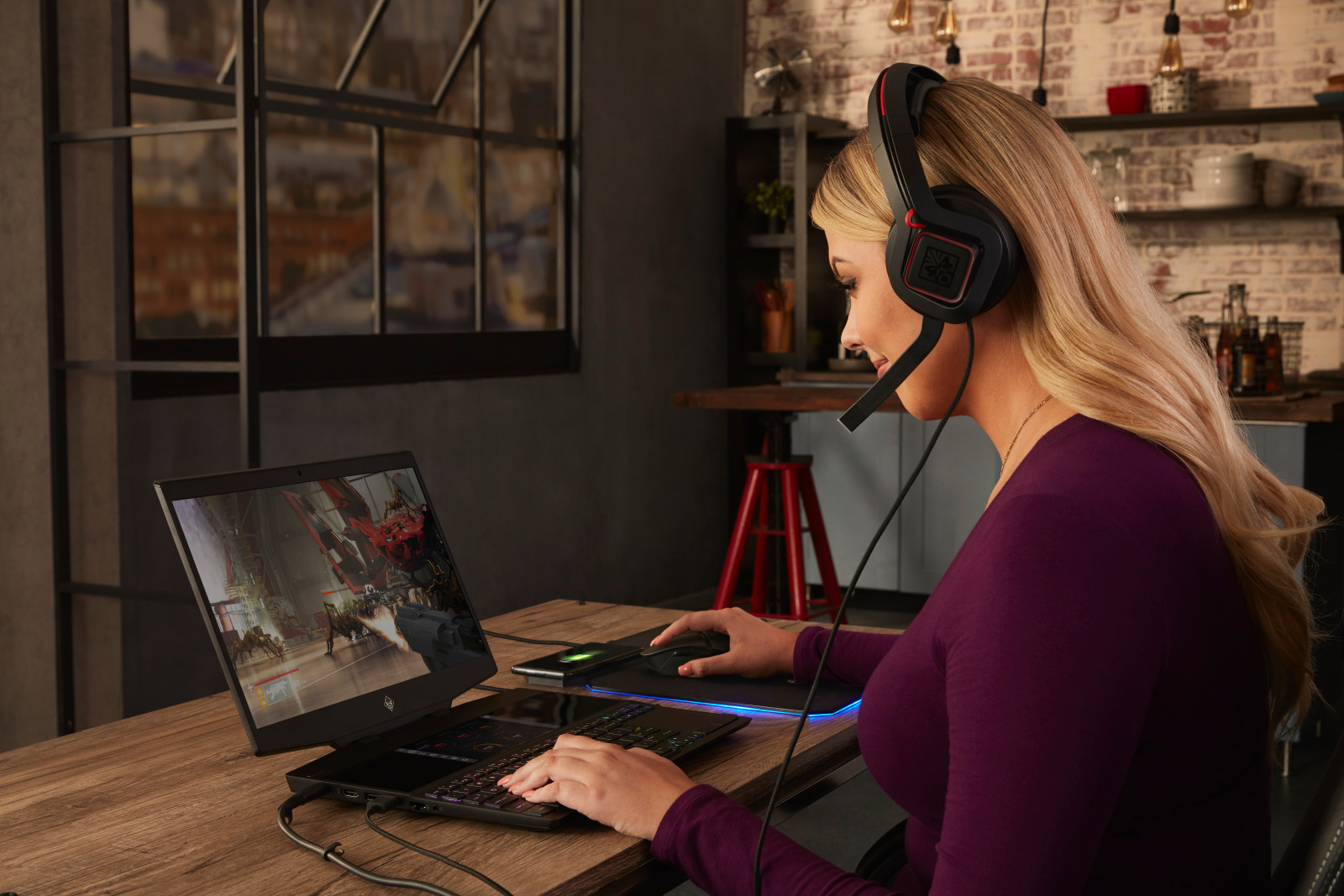 The HP Omen X 2S is expected to start shipping in late May and should be in stores by June, while the 240 Hz option is expected to be available in July.