If Your Name Is Jim, You Get A Free Burger!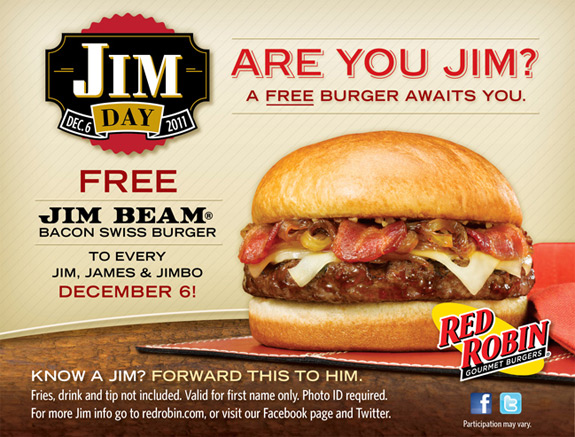 I got an e-mail from Red Robin telling me that tomorrow (December 6th) is "Jim Day", and if your name is Jim, James, or Jimbo, you get a free Jim Bean Bacon Swiss Burger.
My name's not Jim, but since tomorrow is my birthday, I get a free burger from them anyway! 😀
No affiliation with Red Robin, just figured I'd share it with our readers out there named Jim..
Enjoy!