Is There A Market For The Corvette Z06 Convertible?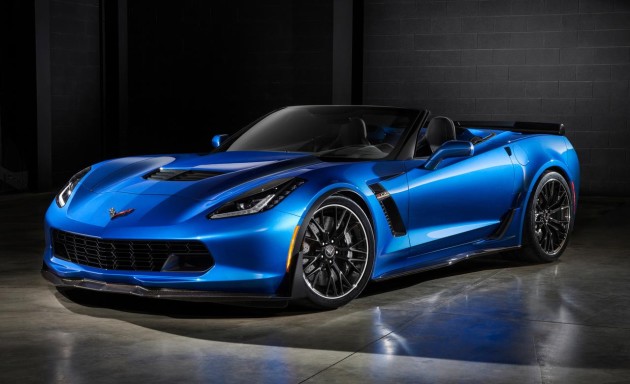 Chevrolet just revealed the 2015 Corvette Z06 Convertible ahead of next week's New York Auto Show, and frankly it's got us a little puzzled. The Z06 model has always come with a fixed-roof, since this is a car that's built for the track. But the 2015 Corvette Z06 features for the first time ever a removable carbon-fiber roof panel, allowing Z06 owners to enjoy an open roof for the first time.
Purists might complain, but structurally the car is actually stiffer than the old, fixed-roof Z06, so no harm no foul. But now Chevy's introduced a 625 HP droptop version of the Z06 coupe that is reportedly 20% stiffer than the outgoing C6 Z06, with no compromise in performance despite the missing roof. To which we ask, is anyone really shopping for a convertible Z06?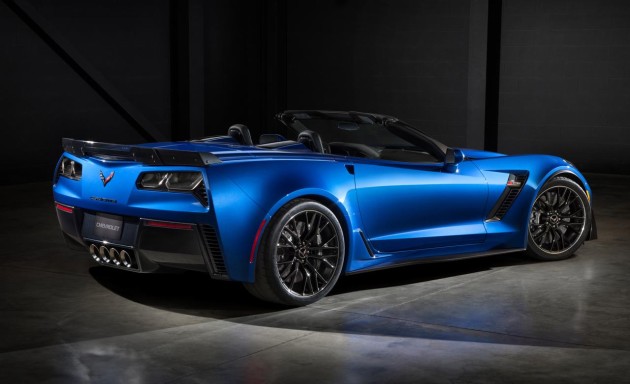 Now don't get me wrong.. I love convertibles. Heck, I drove a Porsche Boxster for over 10 years. But for a dedicated track car like the Z06, offering a convertible option seems a little odd. Furthermore, the lack of proper roll bars is troubling, as it's an absolute necessity when tracking a convertible.
Of course, we all know that 99.9% of these Z06 Convertibles will never see the inside of a race track, so that's probably a moot point. But if you're trying to present the image, at least try and play the part.
Pricing for the Corvette Z06 Convertible hasn't been announced yet, but stay tuned for more info..
What do you think about the 2015 Corvette Z06 Convertible?