Introducing The All-New Lexus NX Luxury Compact Crossover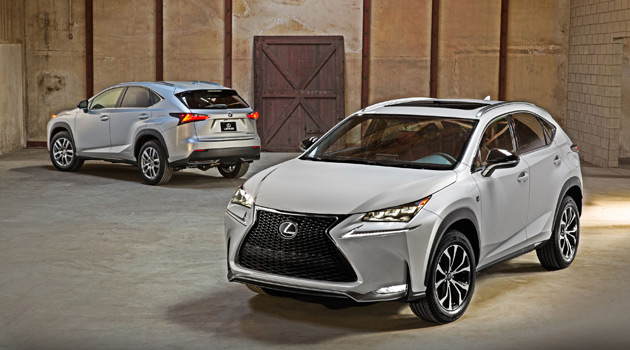 Meet the all-new Lexus NX, the brand's first entry into the luxury compact crossover segment, and the first car in the Lexus lineup to offer a turbo powertrain!
The NX will be offered with turbo, naturally aspirated, and hybrid powertrains, with the US market getting the NX 200t turbo and NX 300h hybrid. In addition, they'll be offering an NX 200t F SPORT model that will enjoy unique exterior and interior features. The NX is the fourth vehicle in Lexus' luxury utility vehicle lineup and positioned below the popular RX.
Chief engineer Takeaki Kato and his team developed NX as a luxury vehicle that provides versatility and details unexpected in its class to young, urban drivers.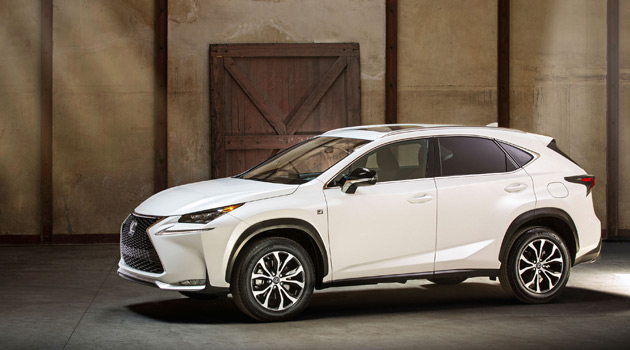 On the exterior, the NX was developed to have more agility than a SUV plus a bold, eye-catching exterior with its low profile and unique roofline. The aggressive exterior starts with the spindle grille. Innovative LED headlamps and daytime running lamps firmly express Lexus' bold styling. The front and rear wheel arches add to the NX's wide and low, muscular stance with bold flares. The arches house standard 17″ or available 18″ wheels. The profile is accentuated by a roofline peak set towards the back of the vehicle to create a tight silhouette and provide ample head-room for rear seat occupants.
The cabin of the NX combines the structural beauty of a high-performance machine with luxury materials that maximizes functionality. The combination of hard metallic surfaces and contrasting soft materials help create a unique interior.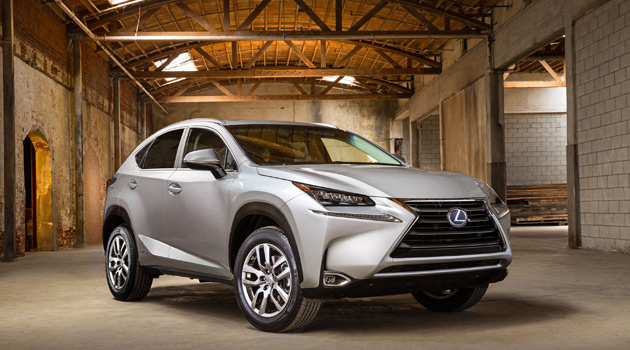 While there aren't many details about the engine choices, we do know that the NX 200t will be powered by an all-new 2.0L gasoline turbo engine. There's also a naturally aspirated NX 200 model, which we're guessing will be for foreign markets only. And the NX 300h hybrid will most likely use the same drivetrain as the ES 300h. The NX also comes with the choice of front and all-wheel drive.
The NX will be revealed at the Beijing International Automotive Exhibition on April 20th, so stay tuned for more information about the NX after the show.