Jersey Shore Cast Earning $100K an Episode!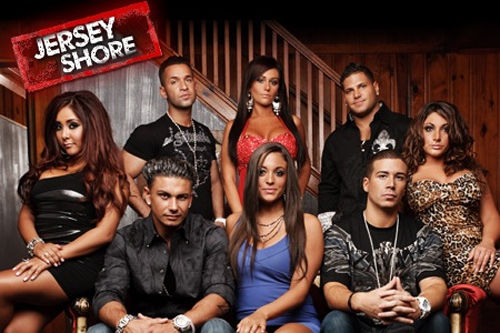 As you've probably heard, Jersey Shore is headed to Italy for Season 4. But some the cast were holding out for a pay raise.. Given the uber-success of the show, it's not really an unreasonable request.
According to Entertainment Weekly, some members of the "core group" are now earning at least $100,000 per episode! Last we heard, Snooki, The Situation, J-Woww and Pauly D were the ones renegotiating their contracts, so it's a fair guess that they got the raise.
Ronnie was the first one to renew his contract, probably concerned that if he tried playing hardball with the execs, he'd get the boot. Personally, I wish MTV would get rid of both Ronnie and Sammi, as their "relationship" is ruining the show.
With 13 episodes a season, these guys will each make over $1 million! And that's not even including their bonuses, product endorsements and appearance fees. Remember, last year it was reported that Mike "The Situation" Sorrentino made over $5 million!
On top of that, Snooki, J-Woww and Pauly just landed their own spinoffs. Cha-Ching!
Angelina must be hating life right now.. Serves that stupid bitch right!