Joe Bonamassa's New Blues Rock Album 'Time Clocks' Is Amazing!
This is a sponsored post written by me on behalf of Joe Bonamassa. All opinions are 100% mine.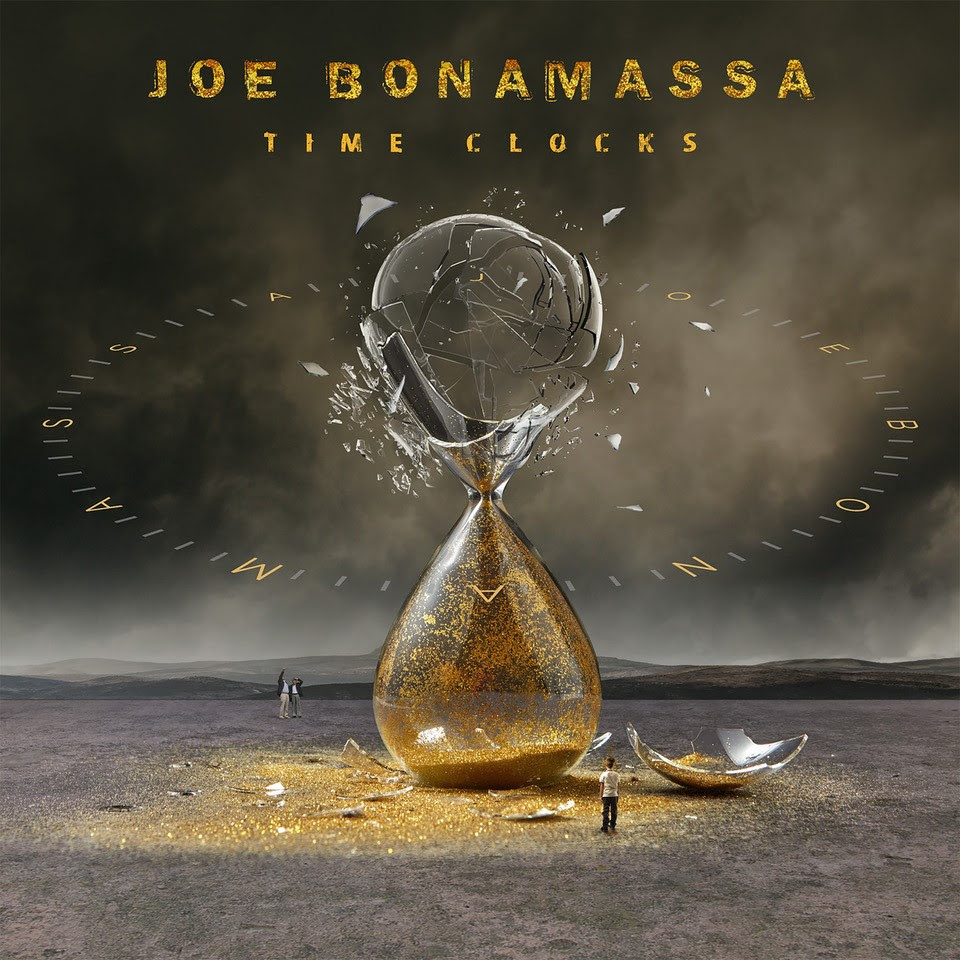 If you're looking for some new music to jam out to while you're working from home, then you have got to listen to Joe Bonamassa's latest album, Time Clocks, which just dropped today.
For those of you unfamiliar with Joe Bonamassa, he's an incredible blues rock guitarist, singer and songwriter who's hailed worldwide as one of the greatest guitar players of his generation, featured on the cover of virtually every guitar magazine. This blues-rock titan has redefined the genre and brought it into the mainstream, with twenty-four #1 Billboard blues albums to his credit. After listening to Time Clocks, I can tell you that it'll likely become #25.
A friend turned me onto Bonamassa a few years ago, and I was blown away by his artistry, the music a fusion that combines elements of blues and rock music. I've been eager to catch one of his live shows, as Bonamassa is one of today's top live performers, and he's known to spend 200+ days a year on tour. Unfortunately the pandemic put his crazy touring schedule on hold, during which time he worked on this latest album, the Time Clocks title likely a nod to that time spent stuck at home.
On the plus side, Bonamassa Time Clocks is one of his best albums yet, a 10-track masterpiece that has you on the edge of your seat throughout, a musical journey like no other that'll have you bobbing your head the second 'Notches' kicks off with that slamming heavy blues riff of his. From then on, it's a headlong rush to the final slow, melodic 'Known Unknowns'. While I loved the whole album, 'Notches' is definitely my favorite track of the bunch.
Time Clocks Track List
Pilgrimage
Notches
The Heart That Never Waits
Time Clocks
Questions And Answers
Mind's Eye
Curtain Call
The Loyal Kind
Hanging On A Loser
Known Unknowns
Produced by Kevin Shirley and recorded in New York City in March 2021, Joe Bonamassa aimed to record some of the best material he has ever written, and we think he's done just that with Time Clocks. Bonamassa introduces elements of prog and hard rock to intensify his signature blues-rock style. Joe's co-writers on this record include Charlie Starr (Blackberry Smoke), Bernie Marsden (Whitesnake), James House and Tom Hambridge who all helped elevate the storytelling to a whole new level.
Joe Bonamassa's Time Clocks is now available for purchase on CD, vinyl, and digital, and it is available to listen to on all of the major streaming services. Trust me, this album is amazing, I've been listening it for days now and can't get enough of it. So take a listen for yourself and see why Time Clocks is one of the best albums of 2021!