Kate Upton Lands The Cover Of The 2017 Sports Illustrated Swimsuit Issue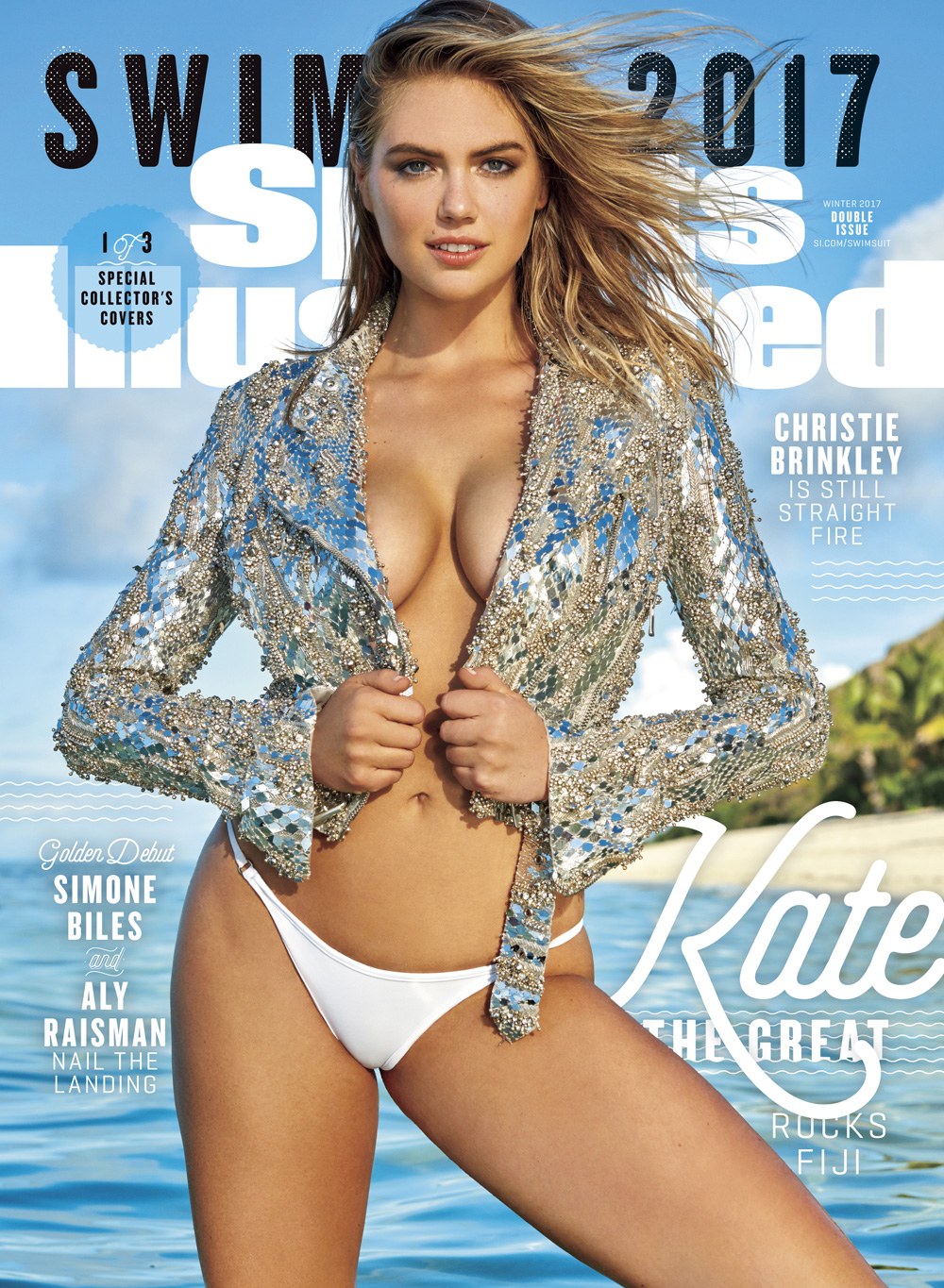 America's favorite bombshell, the gorgeous Kate Upton, has landed the cover of the 2017 Sports Illustrated Swimsuit Issue, and she leaves little to the imagination in her provocative photos!
As you may recall, Kate first started her career in the Sports Illustrated Swimsuit Issue back in 2011, and her impressive debut earned her the coveted Rookie of the Year honor. She went on to land the cover back-to-back years in 2012 and 2013.
We have been following her since the beginning (and have featured her on here more than a few times), and we're thrilled to see her gracing the pages of SI once again.
This year, you will be seeing Kate on not one…not two…but THREE covers this year. "We didn't start off with the idea of three covers, regardless of who was on the cover," explained Sports Illustrated Swimsuit editor MJ Day. "But when Kate was actually shooting, we were trying so many different looks on her and each photo was coming back just as great as the next." Works for me!
The blonde beauty we all know and love was shot by Yu Tsai in beautiful Fiji, marking the fifth time that Kate has landed a spread in the annual Swimsuit issue. Check out some behind-the-scenes footage from her sexy photo shoot here:
You can see more of Kate Upton's steamy photos in the 2017 Sports Illustrated Swimsuit Issue, or at SI.com.
Photo credit: Sports Illustrated / Yu Tsai