Mexican Weather Girl Yanet Garcia Just Posted A Super Sexy Cooking Video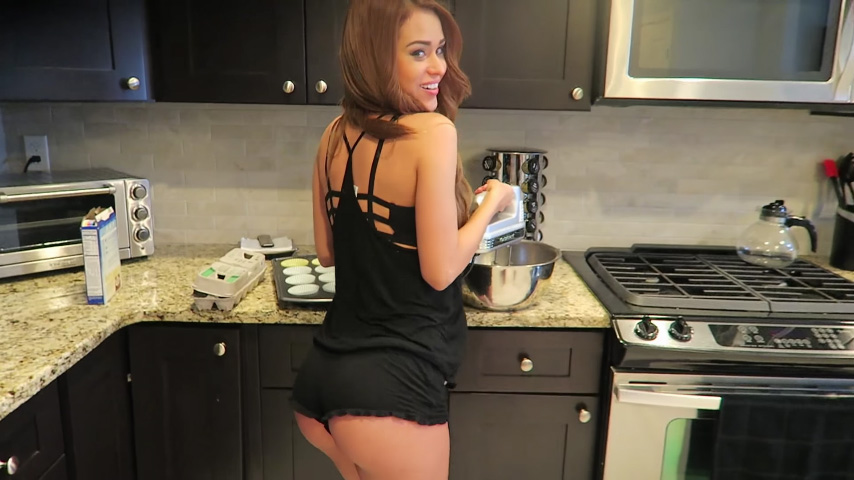 Remember Yanet Garcia, Mexico's hottest weather girl? This hot tamale took the Internet by storm with her smoking hot weather forecasts, and she followed that up with a lingerie photo shoot in Revista H magazine.
So what's the 26-year-old global sex symbol been doing since then? Posting crazy hot selfies on Instagram, along with sexy videos on her YouTube channel, like this one where Yanet set temperatures (among other things) rising as she attempts to bake brownies for the first time ever.
Completing the seemingly innocent task of baking a batch of brownies, viewers say the model has somehow managed to turn it into a sex scene with the couples' innuendo-laden dialog. And they're not wrong.. Close your eyes while playing the video, and it sounds like you're watching a porno!
We think Yanet might be onto something here, and we suggest that she take a cue from The Naked Chef and create a naked cooking channel of her very own. Who's with me?
If not, we've still got her Instagram account, which is a real feast for the eyes:
Yanet Garcia is muy caliente!