Mexican Weather Girl Yanet Garcia Is One Hot Tamale!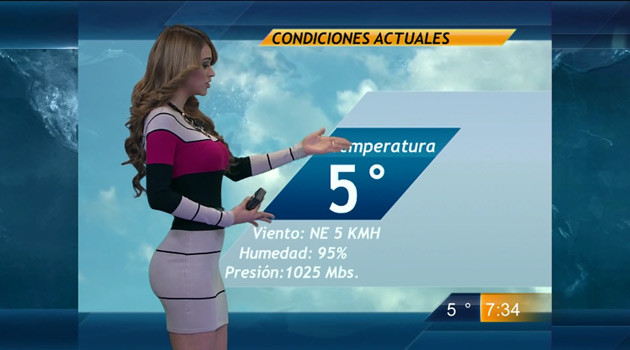 Thirsty dudes on the Internet are losing their minds over Mexican weather girl Yanet Garcia and her smoking hot weather forecasts (and we're not talking about the temperature people). In addition to telling you whether it's going to be sunny or cloudy, she does some modeling as well.. Oh yeah, she also posts a ton of sexy pics on her Instagram account, so you should start following immediately.
Now despite the fact that the only Spanish I remember from high school is "¿Dónde está la biblioteca?", that hasn't stopped Televisa Monterrey from becoming my favorite show in the history of television. It's kind of like that Argentinian naked cooking show that I couldn't stop watching.
A sub-Reddit was even erected in her honor (/r/YanetGarcia), and it's already the fastest growing sub-Reddit on the site! Yes, the thirst for Yanet Garcia is very, very real. Watch these videos and see for yourself what's got everyone all hot and bothered:
¡Ay, caramba!