The Whole World Is Buzzing About Golfing Smoke Show Paige Spiranac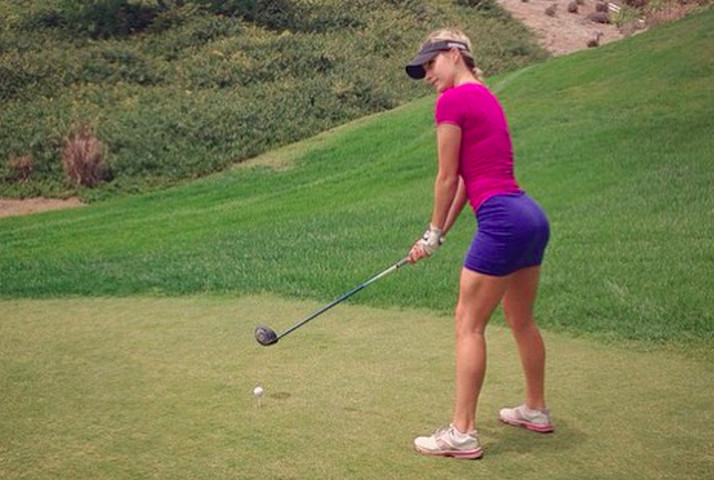 Meet Paige Spiranac, a former San Diego State University golfer who hopes to make her way into the LPGA circuit. She's got a body that just won't quit, and that golf swing is damn near perfect. But it's that ass of hers, not to mention that wiggle of hers before she swings, that has the Internet collectively drooling.
She's gorgeous, she's into sports, and she'll be loaded if she does well in the LPGA. She's pretty much the total package. And hey, you've gotta love a girl that knows how to handle a wood, am I right?
Her Instagram is full of gems like these, so make sure you're following her!