Krispy Kreme Introduces Donut Ice Cream Sandwiches, Milkshakes and More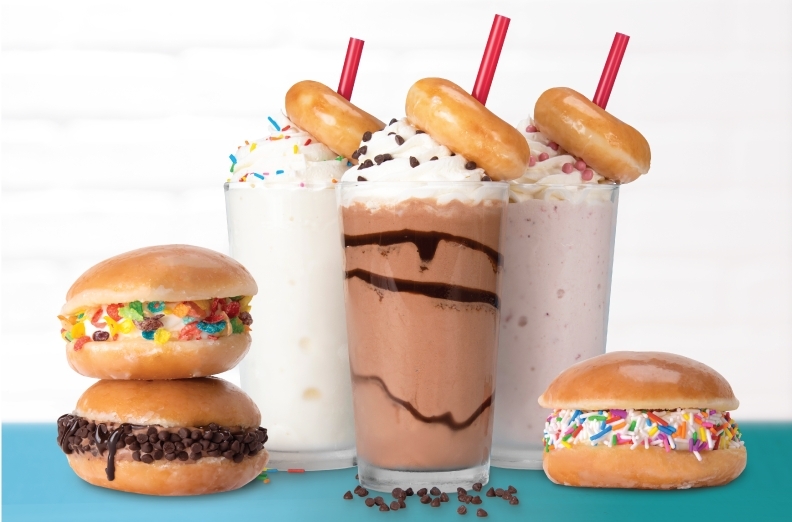 Kiss your beach bod goodbye, because Krispy Kreme is introducing some truly decadent items to their menu, including donut ice cream sandwiches, hand-spun milkshakes, and customized doughnuts. Can you say YUM?!
The doughnut purveyor has been mixing things up as of late, with a variety of new doughnut offerings. Now they're taking things to the next level, with a comprehensive shop redesign, a mobile order system, and the aforementioned additions to the menu.
Last week, Krispy Kreme opened a new, first-of-its-kind location in Concord, North Carolina, giving us a taste of what's to come from the brand: doughnut-infused ice cream available in both milkshakes and scoop sandwiches, as well as an array of new shop experiences, including the ability for guests to customize the iconic Original Glazed Doughnut.
"This new shop experience honors the heritage of Krispy Kreme while at the same time acknowledging and addressing the rising expectations of our customers," said Andy Skehan, President, North America, Krispy Kreme Doughnut Corporation. "From our time-tested process of producing the world's most loved doughnuts to our new Original Glazed Doughnut infused ice cream, we're very excited for what the future holds."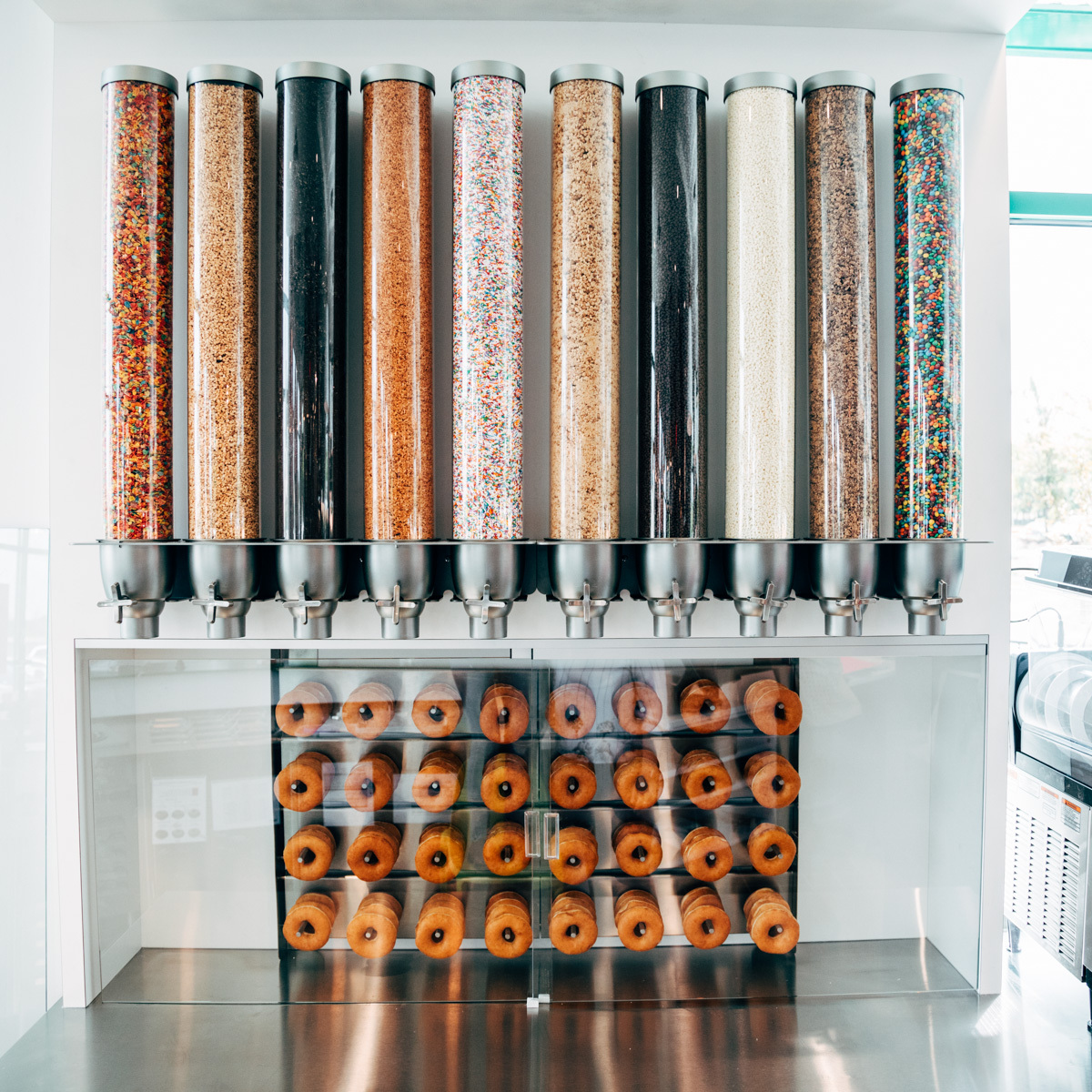 The Concord shop's expanded menu includes:
Scoop sandwiches, the brand's take on the classic ice cream sandwich, featuring Original Glazed Doughnut infused ice cream, scooped between a sliced doughnut with a combination of toppings and drizzles. Options include Vanilla Sprinkled, Triple Chocolate, Cookies & Kreme, Vanilla Chip, Chocolatey Caramel Coconut, and Vanilla Fruity Crunch.
Hand-spun milkshakes made with Original Glazed Doughnut infused ice cream, topped with whipped cream and a mini-Original Glazed Doughnut. Flavors include Vanilla Glazed, Double Chocolate, Salty Caramel, Classic Strawberry, and OREO Cookies & Kreme.
Customized doughnuts offering the ability to build your own doughnuts with a combination of five different glazes, 10 toppings and five drizzle flavors, available in three-packs and half-dozen options.
The first of these re-designed shops launching in Concord, NC on July 23rd, and another 45 are planned to launch throughout the U.S. by 2020. In addition, existing stores will receive a renovation, at which time you can try out some of these new offerings for yourself.