Popeyes' New Chicken Sandwich Puts The Competition On Notice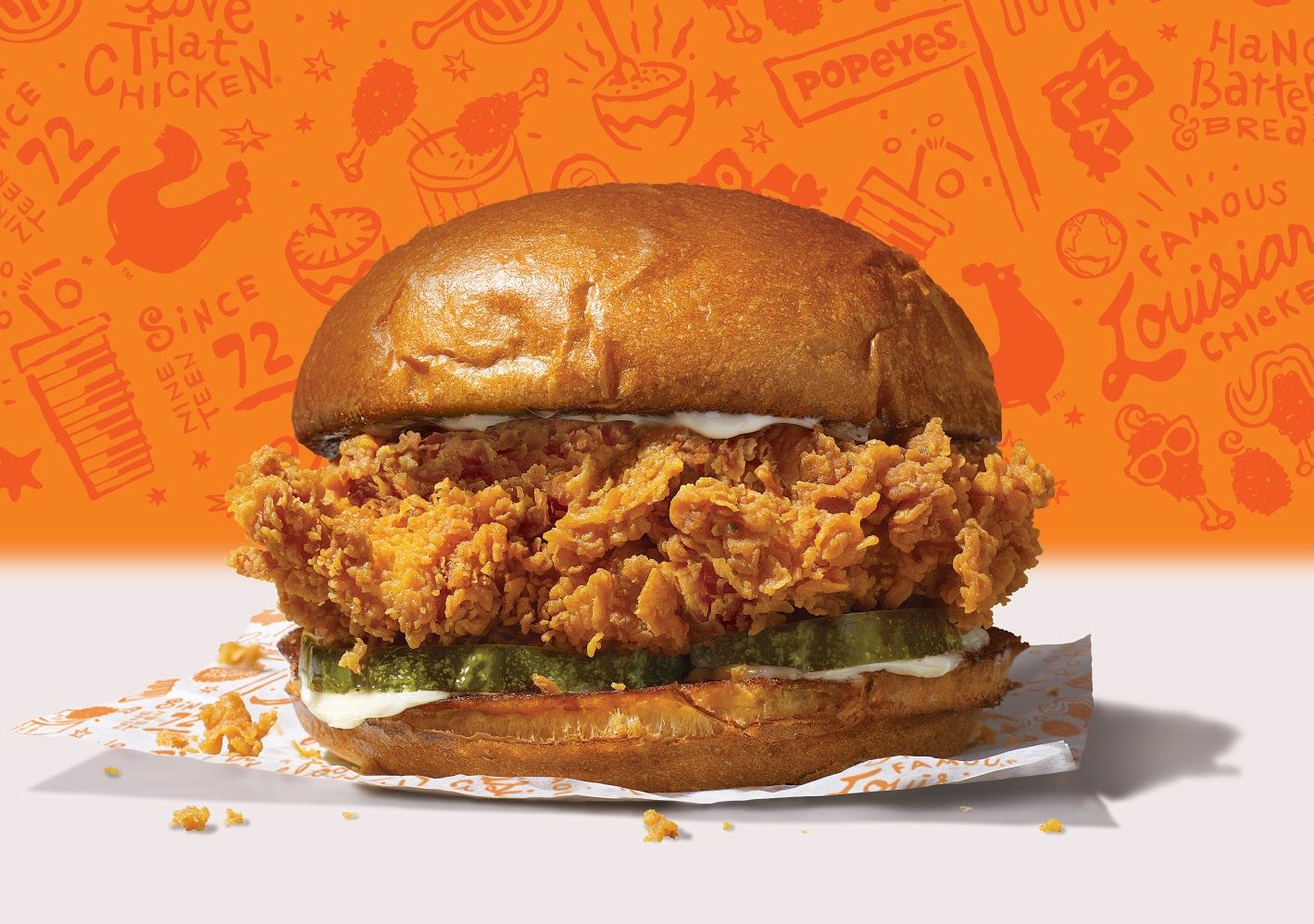 Last week, Popeyes added a new item to their menu, the Popeyes Chicken Sandwich. When you think about it, it makes perfect sense. Popeyes already has great chicken, so why not slap it between a bun and take on the likes of Chick-fil-A, Wendy's and others?
Popeyes chicken sandwiches are made with a delicious buttermilk battered and hand breaded white meat chicken filet, served on a buttery, toasted brioche bun with 2 barrel cured pickles and your choice of classic mayo or spicy Cajun spread. All for just $3.99.
Now if I'm being honest, I'm a Chick-fil-A guy (been eating it since the early 80's), but with all of social media going crazy for the new Popeyes chicken sandwich, I just had to see what all the fuss was about. After all, just listen to food blogger Nia-Raquelle Smith waxing poetically about the sandwich:
"That Popeyes sandwich had me in my feelings. That's probably the most emotion I've shown all year," she tweeted. "The chicken is perfectly fried! The breading isn't falling off. You get crunch in every bite!" The bun is "a buttery cushion"; the sauce "takes it over the top. Is it healthy? NO! But dammit don't it taste good. It's truly a gift from the heavens."
So naturally, I had to try Popeyes chicken sandwich for myself and see if lived up to the hype. Unfortunately, my local Popeyes had people lined up outside waiting to get their hands on the new sandwich. I wasn't about to wait 30+ minutes, so I decided to come back another time.
That was a decision I'd later regret, as when I came back, there were signs posted on the door stating that they had run out of sandwiches. And apparently it's a widespread problem, with reports of Popeyes being sold out of chicken sandwiches across the nation!
Doh! I don't know when Popeyes is getting more chicken sandwiches in, but needless to say, I'll be driving by every so often to see. In the meantime, if you've had one, let us know what you thought of it in the comments section below.